ACOUSTIC UNDERLAY
_______
Mitigate Impact Sound Transmission
SOLID TIMBER CONSTRUCTIONS
RENOVATION OF OLD BUILDINGS
LIGHT TIMBER CONSTRUCTION PROJECTS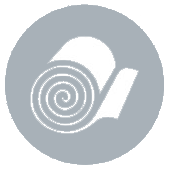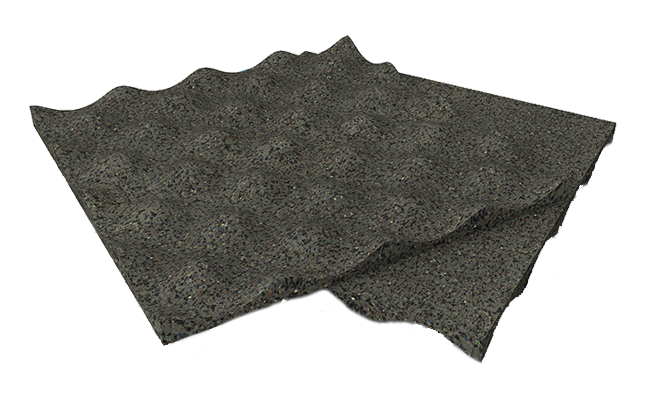 ROLL DIMENSIONS
________
LENGTH: 9.3 m
WIDTH: 1150 mm
THICKNESS: 12mm
WEIGHT PER ROLL: 36.5kg
WEIGHT PER M²: max 3.0 kg
Ideal for solid timber constructions, renovation of old buildings or light timber construction projects.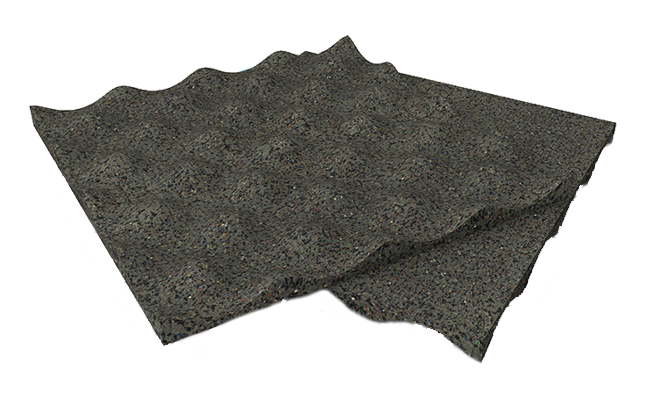 PRODUCT OVERVIEW
REGUPOL comfort 12 is a versatile, 12mm thick impact sound insulation layer with a profiled underside and a low dynamic stiffness of ≤ 10 MN/m3 which is used under floating screed constructions.   REGUPOL comfort 12 is very well suited for new building construction and renovation projects, especially in solid timber constructions (CLT).
MORE DETAILS
The REGUPOL comfort range was developed for solid timber construction and refurbishment projects, in which existing installation heights can lead to limitations. The key benefits are low thicknesses between 8mm and 12mm, low dynamic stiffness values of ≤ 15 MN/m3 to ≤ 10 MN/m3 and impact sound reductions between ∆Lw 24 dB and ∆Lw 29 dB. REGUPOL comfort impact sound insulation materials are CE-certified and are subject to internal monitoring plans and those of the ETA 17/1030, as well as the high environmental and health protection requirements stipulated in German building regulations. This guarantees not only reliable planning within Germany but also worldwide.
For the renovation of old buildings and light timber construction projects, a combination of REGUPOL comfort 12, 12mm impact sound insulation, and REGUPOL comfort S1 elastically bonded levelling fill is perfect for compensating height differences and increasing the mass of the construction. Airborne and impact sound tests on C1 wood frame ceilings (EN ISO 10140-5) show that even with a 40mm thick levelling fill effective sound insulation values of Ln,w 47 dB / Rw 69 dB can be achieved.
Note: All applications should be checked for suitability with the selected floor finish, waterproof membranes, REGUPOL adhesives, tile adhesives, grouts etc.
REGUPOL comfort 12 test documentation, CAD drawings & installation instructions available on request.
CE marking
Impact sound reduction ∆Lw

 

≥ 29 dB
Load bearing capacity up to 5 kN/m²
Compressibility ≤ 2 mm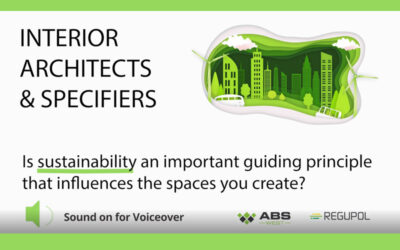 If the answer is yes, then please take a few minutes to watch & listen to our short video presentation that focuses on GECA certification.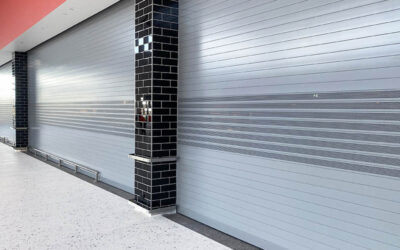 A recent installation of Stainless-Steel Crash Rails at the entrance to Coles, Southern River Square, will help protect tiled columns against trolley impact.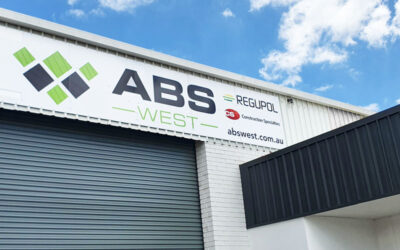 We're in our new premises at Bibra Lake and we're fully operational. Watch our video for a quick overview of the moving-in action.
COLOUR DISCLAIMER: Product colours should be used as a guide only. Actual product colours can vary from the colour on your screen due to variations in monitor displays.
CONTENT DISCLAIMER: ABS West has taken all reasonable care in producing the content contained in this website. However, ABS West will not be responsible to loss or damage arising from the use of this information. The contents of this website should not be used as a substitute to detailed analysis or investigations regarding product information, or any queries the reader wishes to have answered.