HISTORICAL IMAGERY EMBEDDED INTO ACROVYN BY DESIGN®
WALL PROTECTION AT GenesisCare, Nedlands
What a great idea to showcase and preserve historical imagery in a long-established healthcare setting like GenesisCare Nedlands, which forms part of Hollywood Private Hospital.
The concept was sparked off by Balance Commercial Fit Out who wanted to "reflect the history not only of the building but all those that 'walked' the walls and grounds during the time". The images add a unique touch to the building's entrance area, and are on display to anyone who enters the foyer.

Project scope
Supply and install custom wall protection to splash-back in foyer utility area.

Product details
Product: Acrovyn by Design®, historical imagery embedded into Acrovyn Wall Protection.

Installation & Management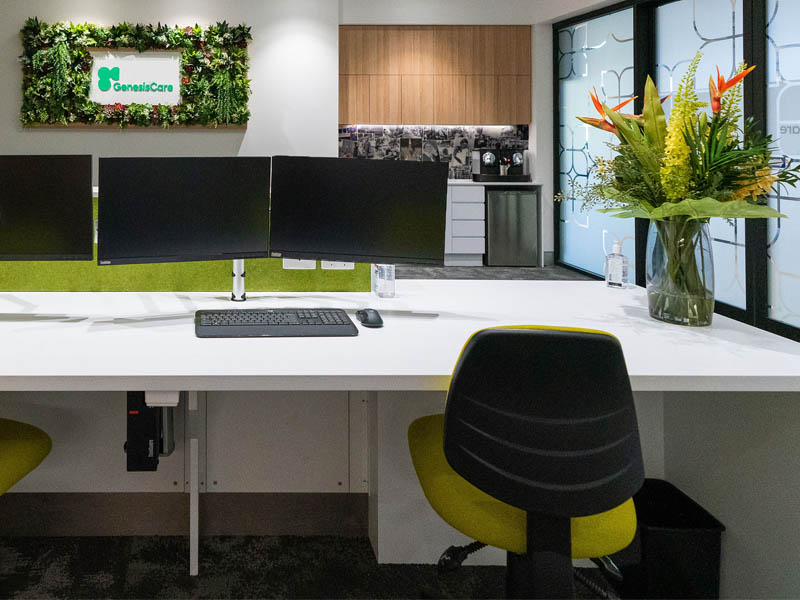 ACROVYN BY DESIGN® 
WALL PROTECTION + CUSTOM IMAGERY
THE DIGITALLY REPRODUCED IMAGES ARE PERMANENTLY EMBEDDED INTO THE ACROVYN BY DESIGN® WALL PROTECTION FOR STAFF AND PATIENTS TO ENJOY
Acrovyn by Design® was the perfect choice for this project because it is an incredibly robust and protective wall covering that offers
maximum protection to the original wall surface in a high-use, hygiene-sensitive area

.
SHOWCASING HISTORY WHILE
PRESERVING INTERIOR WALLS
What a great way to use images from the past to showcase them
well

into the future…
…while providing complete protection to the walls and the digital imagery.

A FASCINATING HISTORY BROUGHT TO LIFE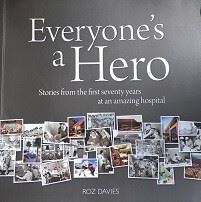 Sharron at Balance Commercial Fit Out went to great lengths to source appropriate historical images.  "Everyone's a Hero", a book by Roz Davies, proved to be a rich source of valuable material – so rich in fact that it was difficult to whittle down the choices to arrive at the final selection.
The book chronicles the hospital's 70-year history beginning with its inception as an army-run unit, built during WWII with the purpose of treating returning war casualties. In 1947, responsibility for the 'repat' hospital shifted to the Veteran Affairs Department.  As time went on and with fewer veterans needing treatment, the hospital was bought in 1994 by private operator Ramsay Health Care.
IMAGINE THE POSSIBILITIES
___
Think about imagery that could add meaning to
your

building project while helping to preserve walls & reduce maintenance costs.
DID YOU KNOW…
Acrovyn by Design can also be used to protect whole doors or damage-prone areas of doors.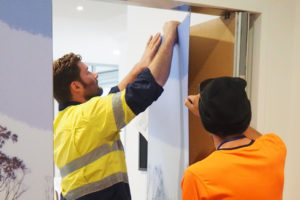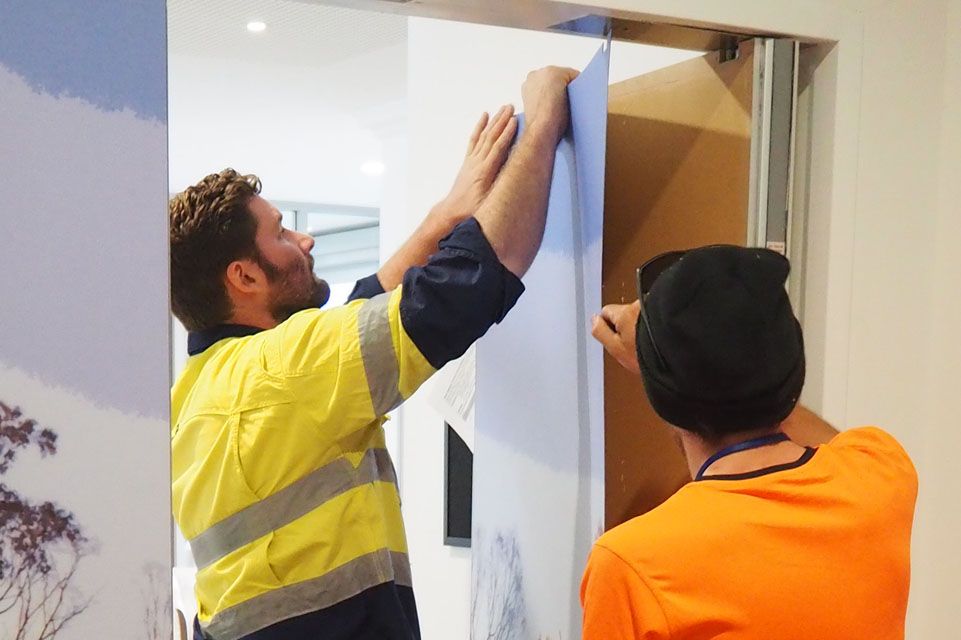 Why Acrovyn by Design® for this project?
This popular wall protection is used in commercial projects worldwide. Disocver some of the reasons behind its enduring popularity, especially in high impact healthcare applications like GenesisCare.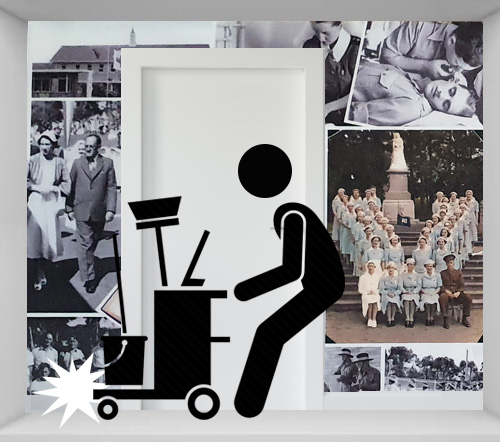 EXCEPTIONAL IMPACT RESISTANCE
Acrovyn by Design® is incredibly tough and can stand up to the knocks, bumps and scrapes common in healthcare and other high-impact settings where wheeled traffic regularly come into contact with interior surfaces.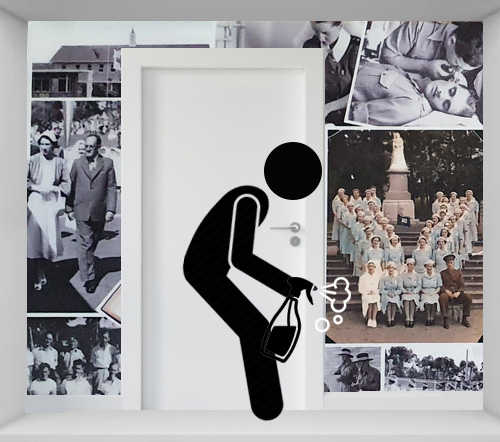 EASY TO CLEAN SURFACE
The reduced surface texture of Acrovyn by Design® creates a smoother surface that is easy to clean and maintain, making it ideal for settings such as hospitals and other medical facilities where surfaces must remain pristine and hygienic.
IDEAL FOR HEALTHCARE OR COMMERCIAL APPLICATIONS
Acrovyn by Design® is designed specifically for challenging environments such as hotels, offices, day care centres, schools, hospitals, aged care homes and other settings where surfaces are often subject to harsh treatment.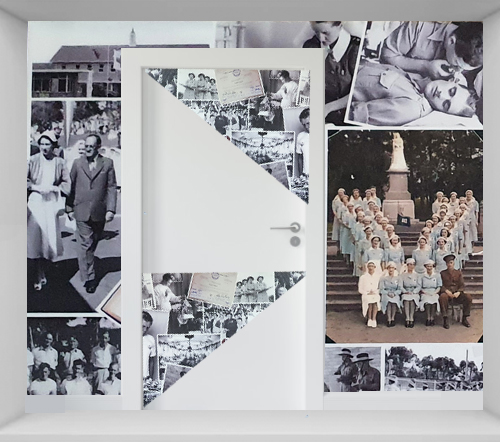 CUSTOM SHAPES, DESIGNS AND IMAGERY TO SUIT PREFERENCES
Acrovyn by Design® can be cut to the desired shape and size.  Motifs, symbols and way-finding signage created using Acrovyn by Design.
PVC FREE
Acrovyn by Design® is safe to use indoors as it is Polyvinyl Chloride (PVC) free.  PVC has a high chlorine content and creates toxic pollution including phthalates. PVC can have serious health effects, so it's excluded from Acrovyn products.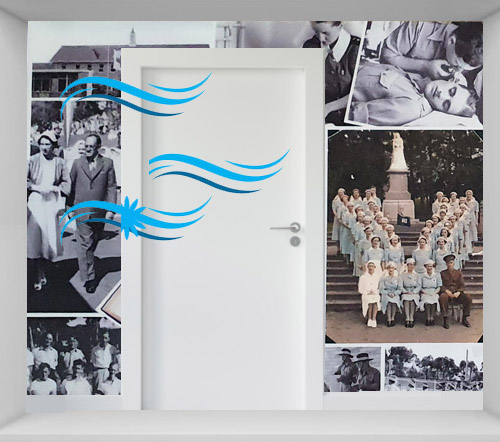 PROMOTES CLEAN INTERNAL AIR
Acrovyn by Design® is also free from other harmful toxins such as halogens & other known persistent bio-accumulative toxins (PBTs), Bisphenol A (BPA) and halogenated fire retardants.  Acrovyn is a great choice when aiming to maintain high standards of interior air quality.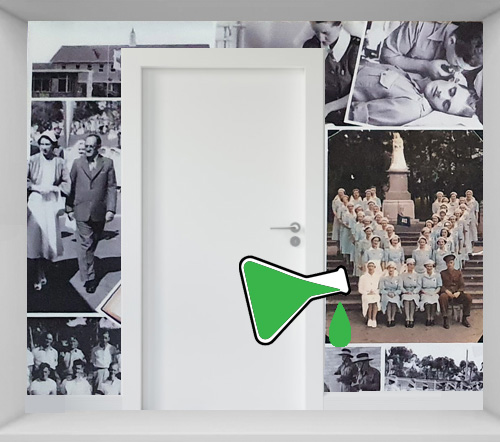 STAIN & CHEMICAL RESISTANT
Acrovyn by Design® is an impervious product that prevents stains and resists chemical damage, making it ideal for settings such as commercial kitchens, hospitals or laboratories where chemicals and fluids are handled regularly.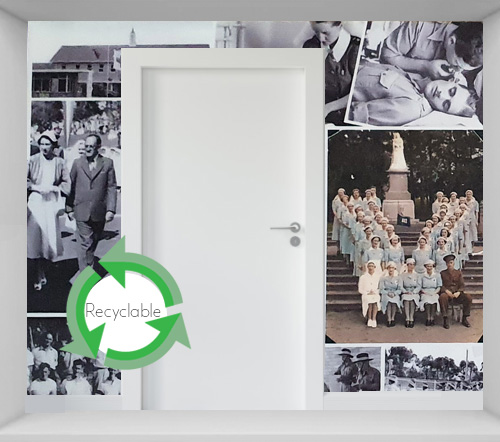 FULLY RECYCLABLE
Environmental consciousness drives the selection of so many building materials for Australia's new and existing developments. At the end of its service life, Acrovyn by Design® can be 100% recycled.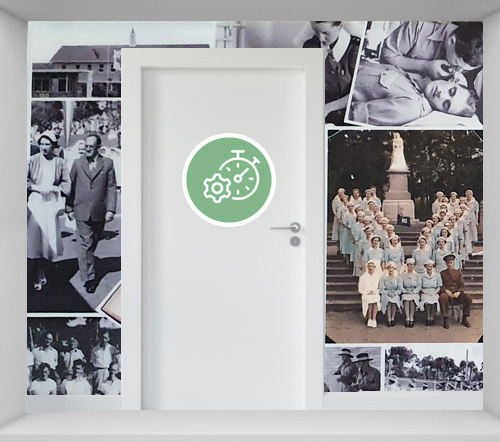 LONG SERVICE LIFE
Acrovyn by Design® is a long-lasting product designed to perform for decades. During its long lifetime, Acrovyn can significantly reduce maintenance costs associated with the upkeep of walls, doors and door frames.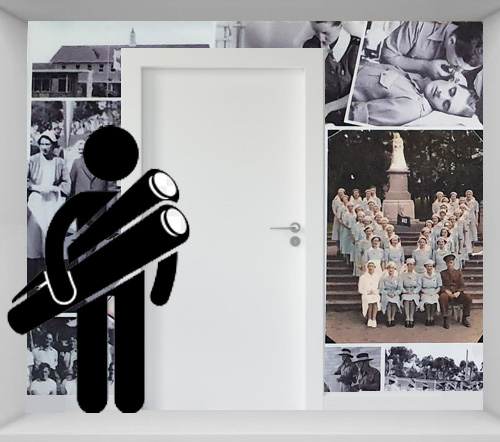 LOVED BY ARCHITECTS & DESIGNERS
Acrovyn by Design's performance credentials and world-renowned reputation, make this protective wall and door cladding a very popular choice for industry professionals because they know they can trust Acrovyn to perform for decades in harsh environments.
GenesisCare, Nedlands
WALKTHROUGH VIDEO
Look out for ABS West's other products that form part of this impressive fit out including handrails, corner guards, crash rails and door protection!
MORE ABOUT BALANCE COMMERCIAL FIT OUT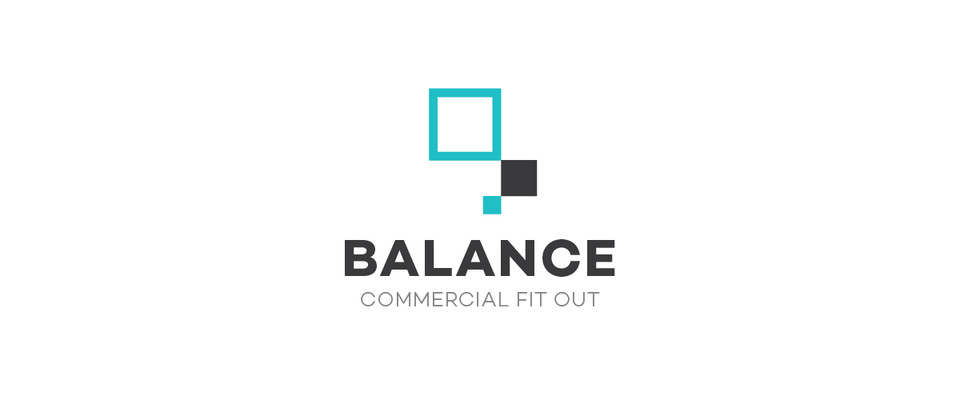 DESCRIPTION: Specialized construction company
LOCATION: Joondalup
TIME IN OPERATION: Over 10 years

AREA OF SPECIALITY / EXPERTISE: Healthcare / oncology
Operating for over 10 years, Balance Commercial Fit Out is a construction company based in Joondalup, WA.  ABS West has maintained a strong working relationship with Balance Commercial Fit Out for the whole duration of their time in business.   This specialized construction and fit out company is highly experienced in oncology; construction of radiation therapy bunkers; diagnostic imaging suites; healthcare and consulting offices.  ABS West values every opportunity to be involved in such critical projects, especially when partnering with a company like Balance Commercial Fit Out.
The company initially became involved in the GenesisCare project back in 2018 and provided the initial concept design.  Balance Commercial Fit Out worked closely with a local architect to compose working drawings.   The final results are impressive and can be viewed on the walkthrough video located on this page.
https://www.facebook.com/Balance-Commercial-Fit-Outs-Pty-Ltd-100855445092060/
https://www.linkedin.com/in/john-yates-130b491b5/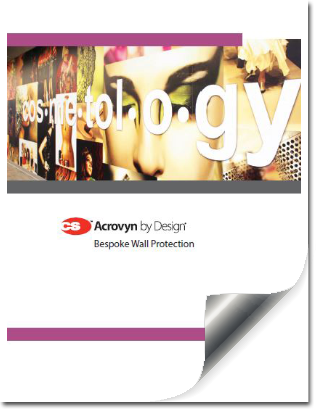 Browse the Acrovyn by Design brochure for technical specifications and creative ideas. Think of the possibilities! Bring your interiors to life while offering exceptional protection to walls and doors for decades to come.
Discover more about Acrovyn by Design® Wall & Door Protection
Visit our wall and door protection product page to find out more about Acrovyn.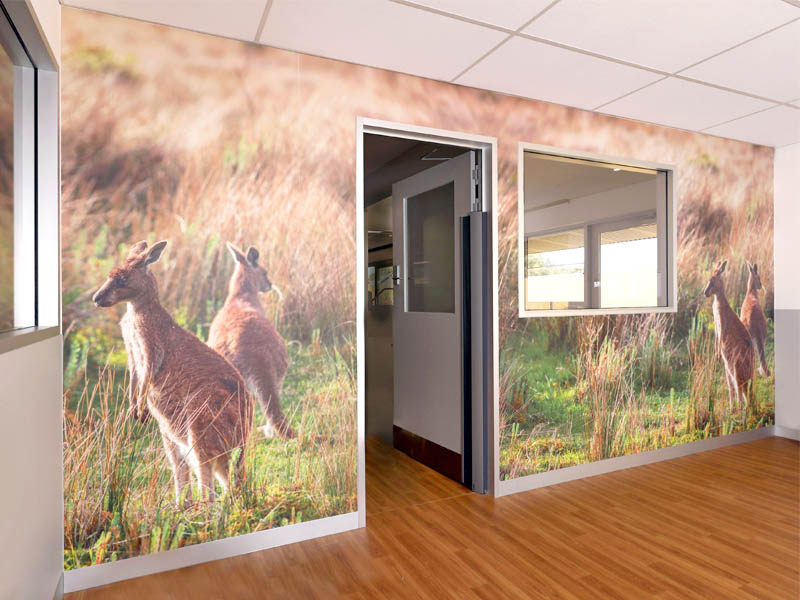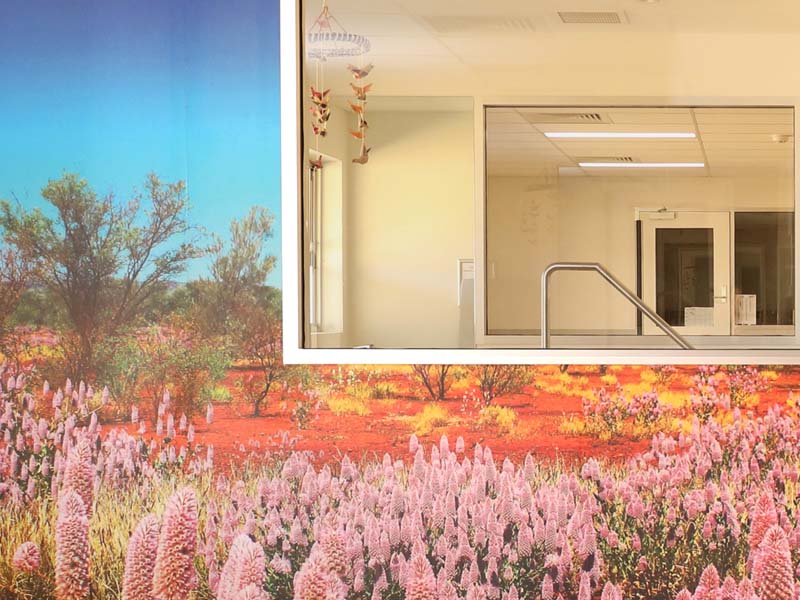 Call for an Acrovyn by Design® quote:
08 9314 4000