The global movement towards a more sustainable existence is benefiting not only the natural environment, but also the daily lives of humans across the world.  By embracing new ideas, innovations and attitudes we are, in-turn, benefiting our own health, well-being and comfort. 
SUSTAINABILITY IN ARCHITECTURE
Pioneering architecture is testament to our evolving environmental consciousness.  Our work, home and recreational domains are transforming as we craft our man-made environments to work in better harmony with the natural world.
Architects, designers and construction professionals are implementing smarter designs, products and procedures to help minimize negative environmental impacts. 
An architectural ethos that centres around sustainability as a guiding principle, can only deliver beneficial results across the whole lifespan of a building, from its initial construction, through to its habitation or intended use.  
Human Benefits
Enhanced livability is an enjoyable by-product of our shift towards environmentally sustainable architecture.  Greater thermal stability,  better acoustic performance; cleaner internal air, recycled/recyclable fixtures etc., are just a few of the environmentally beneficial approaches that make buildings more enjoyable for occupants to use.  
ONE CENTRAL PARK, SYDNEY
An outstanding example of architecture that embodies progressive environmental consciousness is "One Central Park", a mixed-use 5 star Green Star rated development in Sydney.  This award winning building is a beacon of sustainability that deserves to act as a benchmark for future constructions.  
By combining quality and sustainability so effectively, One Central Park has emerged as a shining example of the standards that can be achieved when architects and designers establish new frontiers in a smart and conscientious way.   
To bring the project to fruition, elements chosen for the construction and fit-out needed to reflect the intended symbiosis of quality and sustainability throughout the building.  As one of the chosen product suppliers for One Central Park, REGUPOL made a quality contribution to the fit-out of this exemplary building…. FIND OUT MORE.
The Way Forward
In the wake of architecture like One Central Park, we will leave behind buildings that suffer extreme temperature fluctuations;  transmit excessive noise between zones; pollute internal air and continually place a heavy demand on our natural environment. 
If we want to see architecture continue in this positive direction, it's up to consumers to demand these standards; it's up to architects and builders to meet consumer demands, and it's up to manufacturers to supply products that allow projects like One Central Park to materialize. 
To learn more about One Central Park and REGUPOL's involvement in this outstanding mixed-use development, please read the case study.
Interested in what ABS West is up to?
Subscribe to our Newsletter.
Submit your details and we'll add you to our mailing list: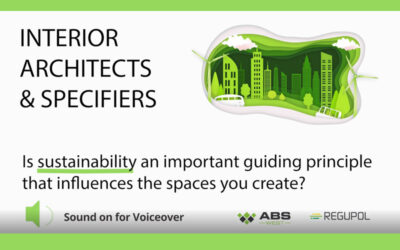 If the answer is yes, then please take a few minutes to watch & listen to our short video presentation that focuses on GECA certification.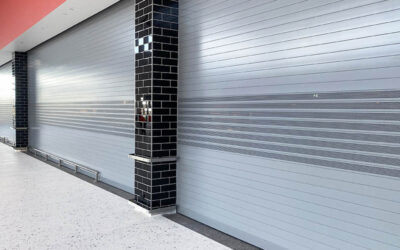 A recent installation of Stainless-Steel Crash Rails at the entrance to Coles, Southern River Square, will help protect tiled columns against trolley impact.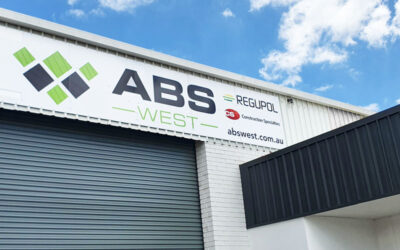 We're in our new premises at Bibra Lake and we're fully operational. Watch our video for a quick overview of the moving-in action.
COLOUR DISCLAIMER: Product colours should be used as a guide only. Actual product colours can vary from the colour on your screen due to variations in monitor displays.
CONTENT DISCLAIMER: ABS West has taken all reasonable care in producing the content contained in this website. However, ABS West will not be responsible to loss or damage arising from the use of this information. The contents of this website should not be used as a substitute to detailed analysis or investigations regarding product information, or any queries the reader wishes to have answered.