Flooring Inlay: Fremantle Dockers Logo
everroll® flooring is proving to be a popular choice for AFL facilities is WA.  Take a look at Fremantle Dockers' new training facility that incorporates a large-scale logo inlay, using precision-cut everroll® flooring. 

Project Scope
Supply large scale, precision cut flooring inlay in the shape of Fremantle Dockers logo. Achieve seamless integration with surrounding floor surface of complementary colour.

Product details
LOGO: Everroll® Shape Berlin (pre-sealed to prevent surface marks).
SURROUNDING FLOOR: Everroll® Tone Berlin 

Installation
Flooring installed by Floorwise. Project photos supplied by Floorwise.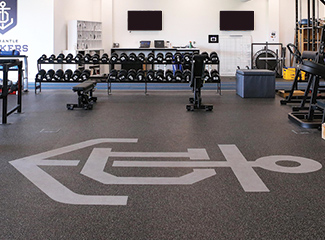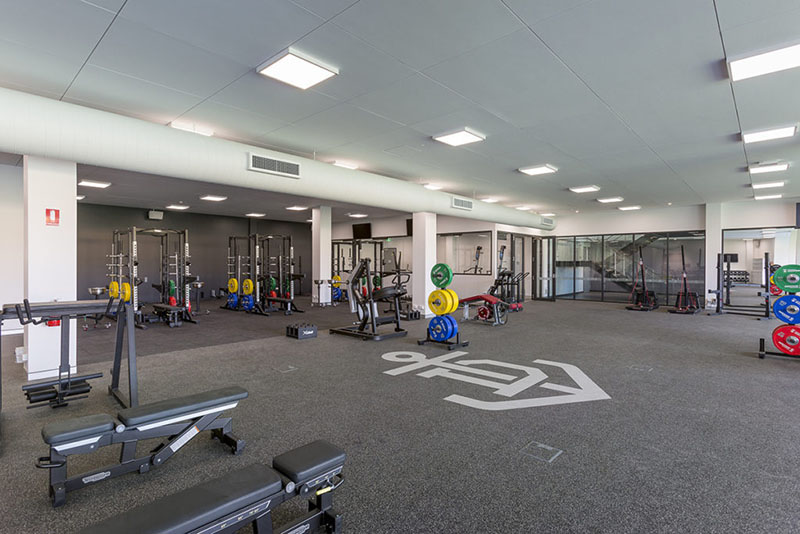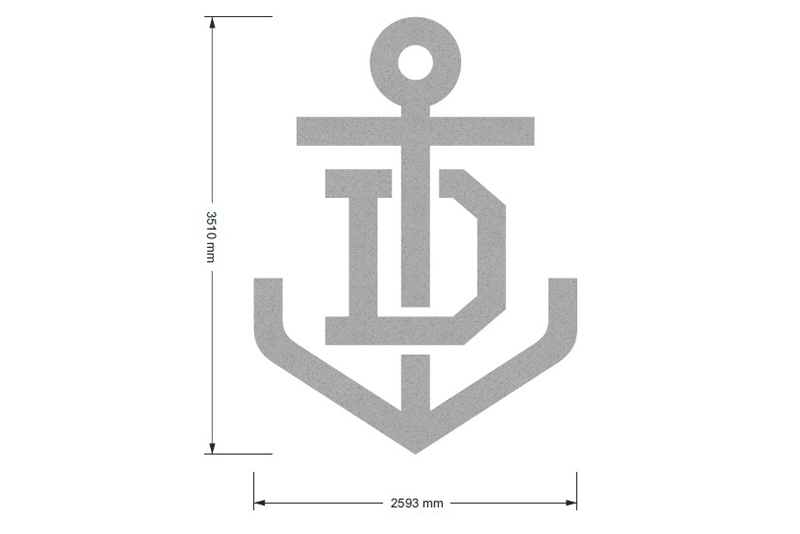 TECHNICAL DRAWING
A technical drawing is produced detailing precise shape and size specifications.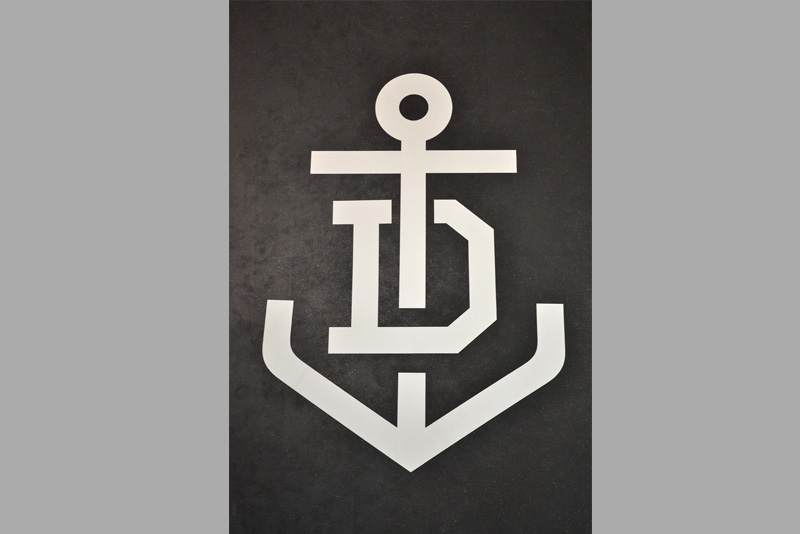 MINIATURE SAMPLE 1
A miniature test version of the inlay is produced. Sample 1 shows the logo set into 'everroll® Shape Mons'.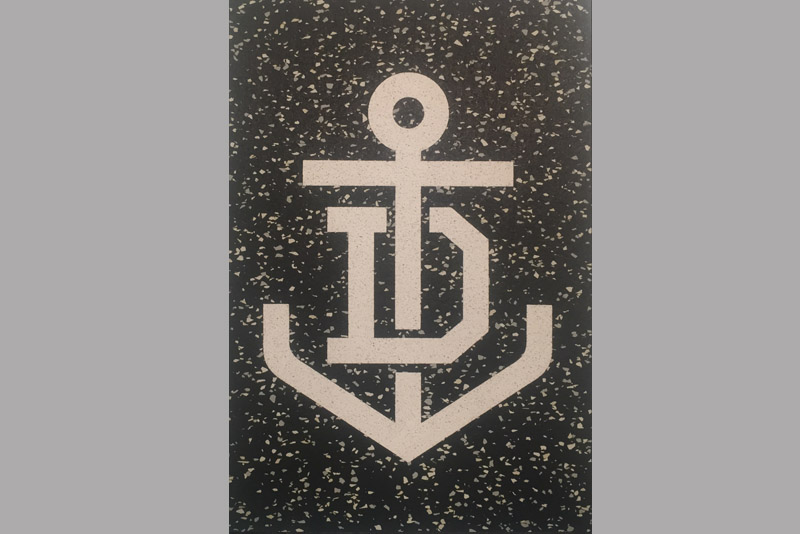 MINIATURE SAMPLE 2
Another miniature sample is produced, this time with a different surrounding colour: 'everroll® Tone Berlin'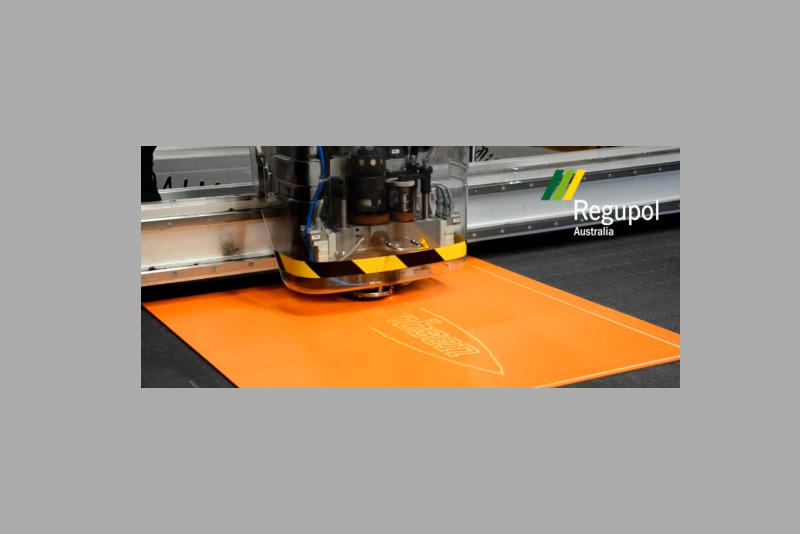 THE REGUPOL CUTTING MACHINE
Once selections are finalised, the Regupol computer-aided cutting machine precision cuts the final product, ready for installation.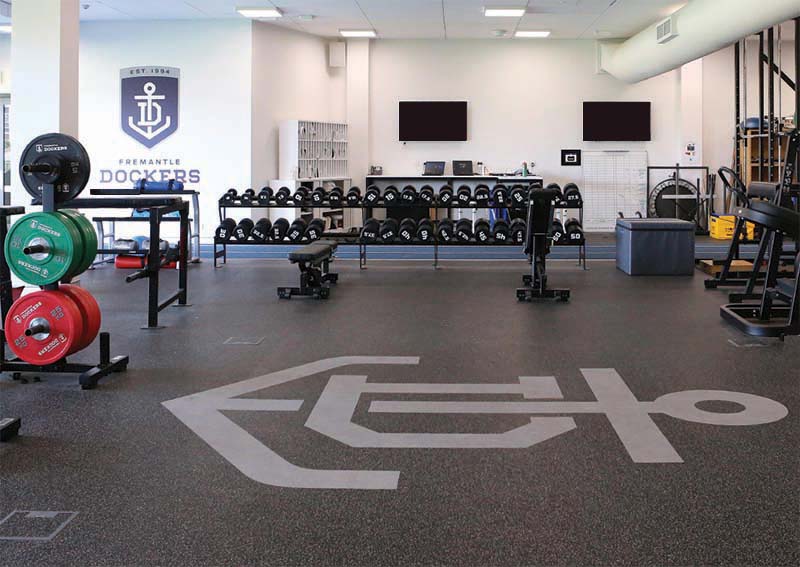 AN IMPRESSIVE END RESULT!
The second sample was chosen for the final fit-out. The images of the finished result show the pre-sealed logo set into everroll® Tone Berlin. A striking and unique visual impact was achieved for the Fremantle Dockers at their new training facility in Cockburn. 
SQUARE METERS (aPPROX) USED IN WHOLE PROJECT
A SPECIAL THANK YOU GOES TO FLOORWISE
FOR SUPPLYING PROJECT IMAGES
THINK OF THE POSSIBILITIES
NOT JUST FOR LOGOS
Other custom graphics such as lettering, emblems, geometric shapes, way-finding signage and motifs can be created using single colours or colour combinations. Graphic inlays are ideal for settings such as commercial spaces, education establishments, foyers, sporting venues, museums, galleries and foyers. If you have a project in mind, contact us to explore the possibilities.
WHY EVERROLL® RUBBER IS IDEAL FOR INLAYS
Everroll® rubber flooring is the ideal material to use for flooring inlays because it's so easy to cut with absolute precision. Not only that, it can withstand heavy-duty use thanks to its inherent strength and resulting longevity. Everroll® flooring can be used in very high traffic areas, making it ideal for commercial, education and fitness applications.
PREMIER FLOORING FOR PREMIER CLUBS
everroll® flooring has emerged as a popular choice for AFL clubs in Western Australia because of its reliable performance and enduring quality!

EVERROLL® FLOORING WAS ALSO CHOSEN FOR THE NEW EAGLES' TRAINING FACILITY
Approximately 1200 sq mtrs of everroll® Tone Berlin was installed in the Eagles' new facility in Lathlain. Read the article to find out why everroll® represents such a good choice for AFL facilities.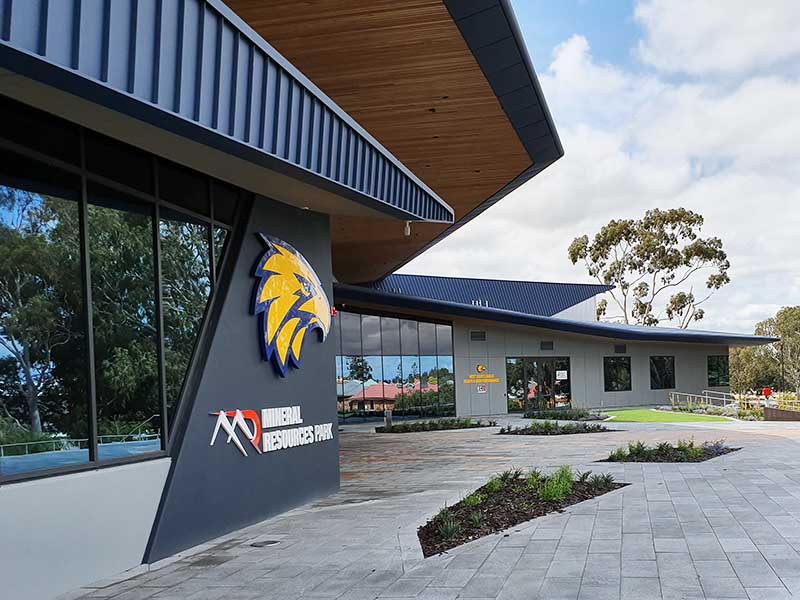 Discover more about everroll®
flooring and inlays
Read our blog post about flooring inlays or visit our everroll® product page for more details.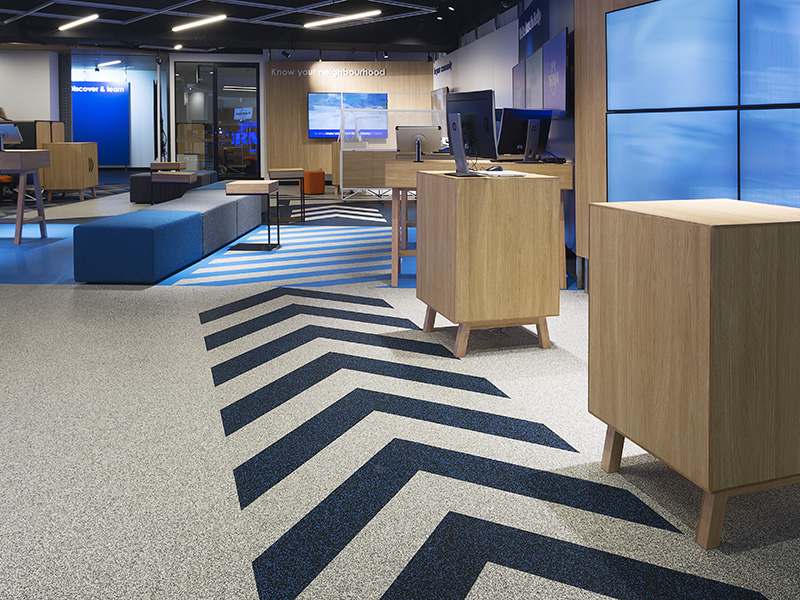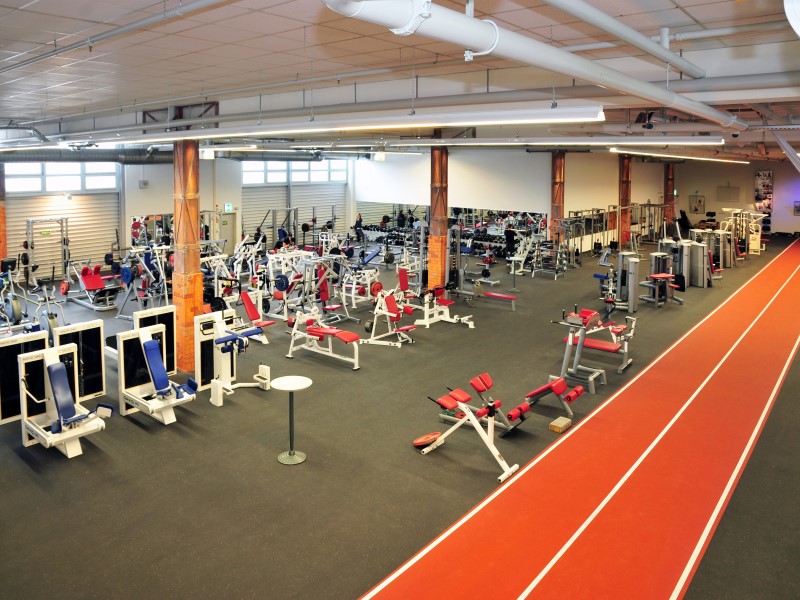 Call For an Inlay Quote:
08 9314 4000