Handrails for St John of God Hospital in Subiaco
Take a look at the HRBW-20 handrail being produced in our local Perth facility. HRBW-20 is a timber handrail integrated with a shock absorbing crash rail.

Project Scope
Supply 90 lineal mtrs of CS timber handrail integrated with Acrovyn crash rail for local hospital interior.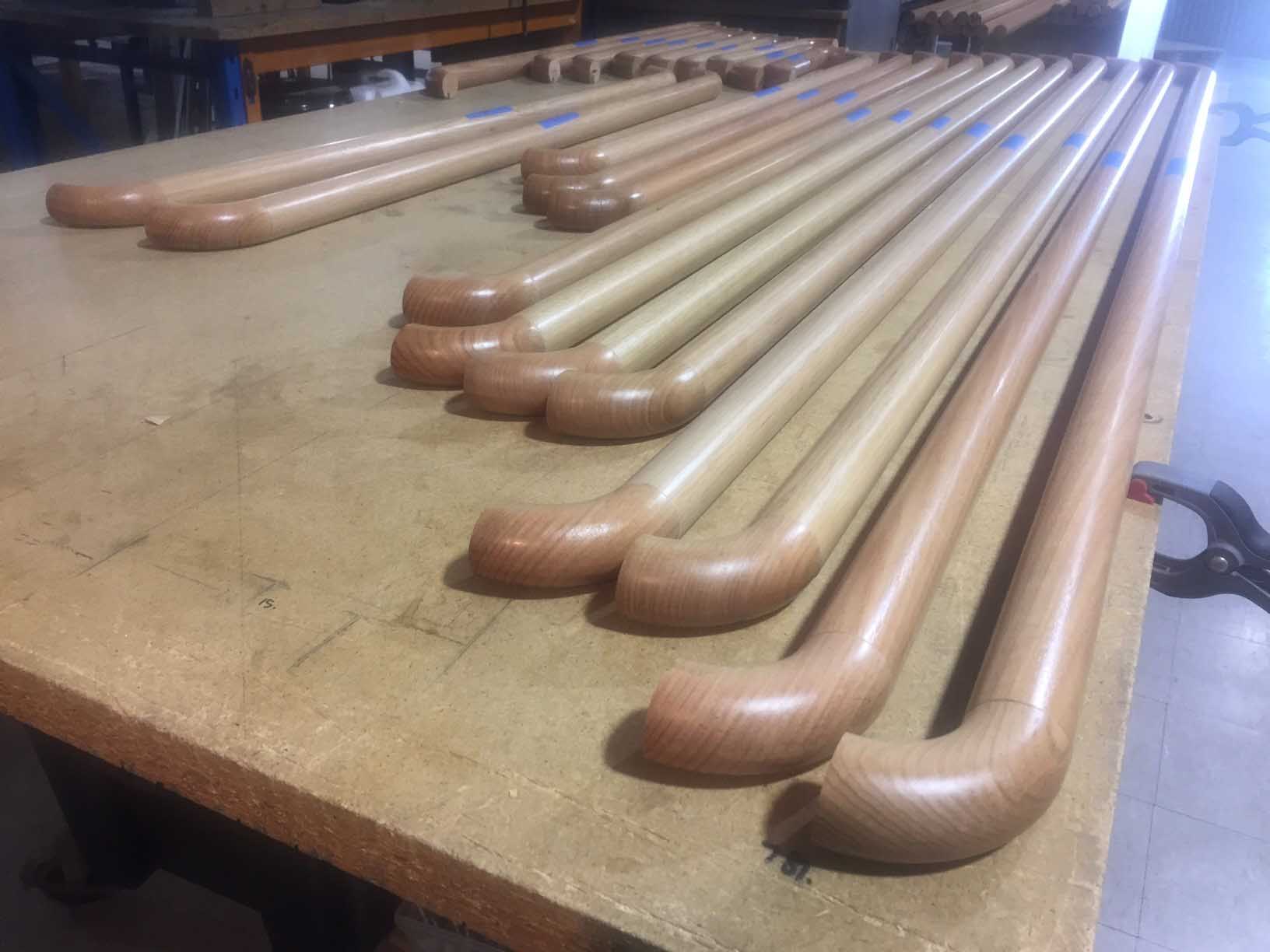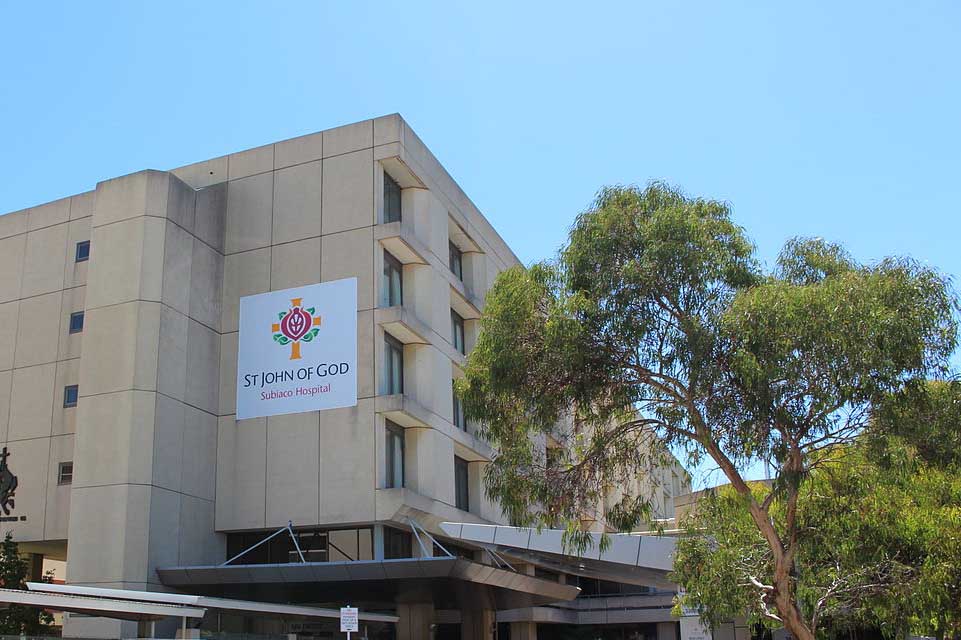 SITE MEASURE
First stage is site attendance to gain an accurate assessment of lengths and angles involved in the project.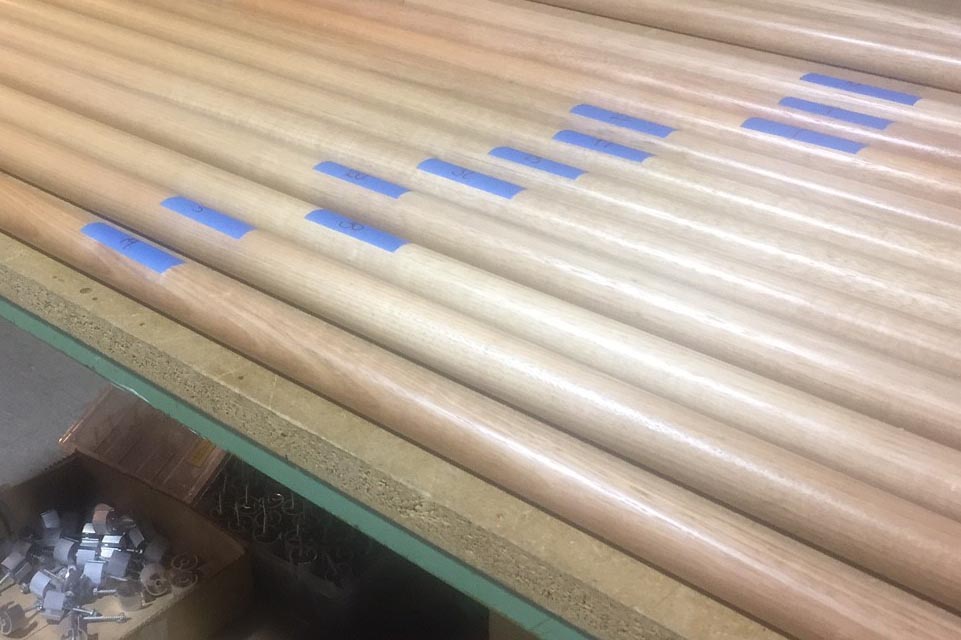 TIMBER LENGTHS PREPARED
The CS timber rails are carefully cut to specified lengths and labelled accordingly.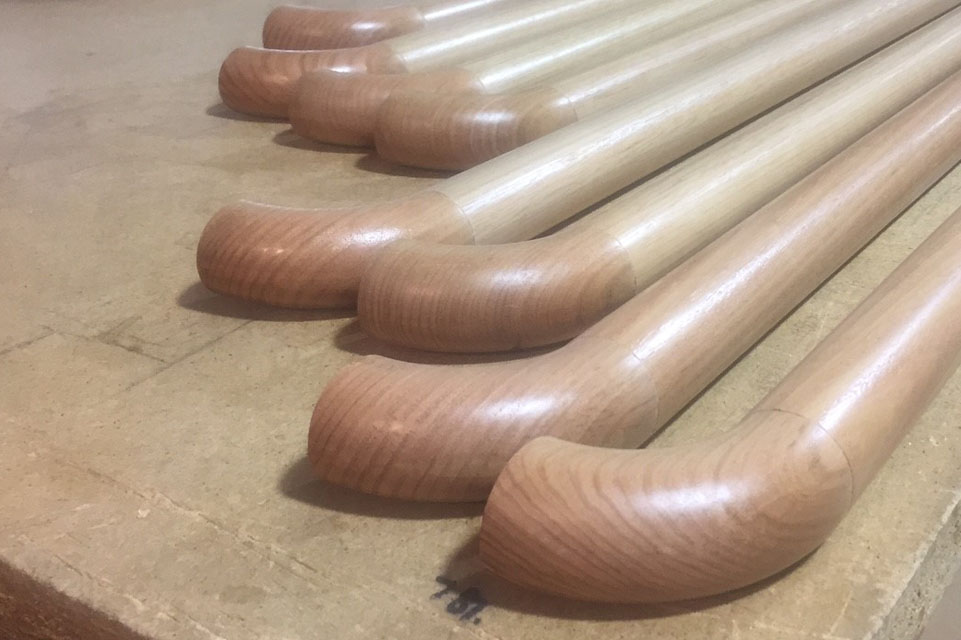 TIMBER END CAPS ADDED
Matching timber end caps are attached to the rails to provide a safe and aesthetically appealing finish.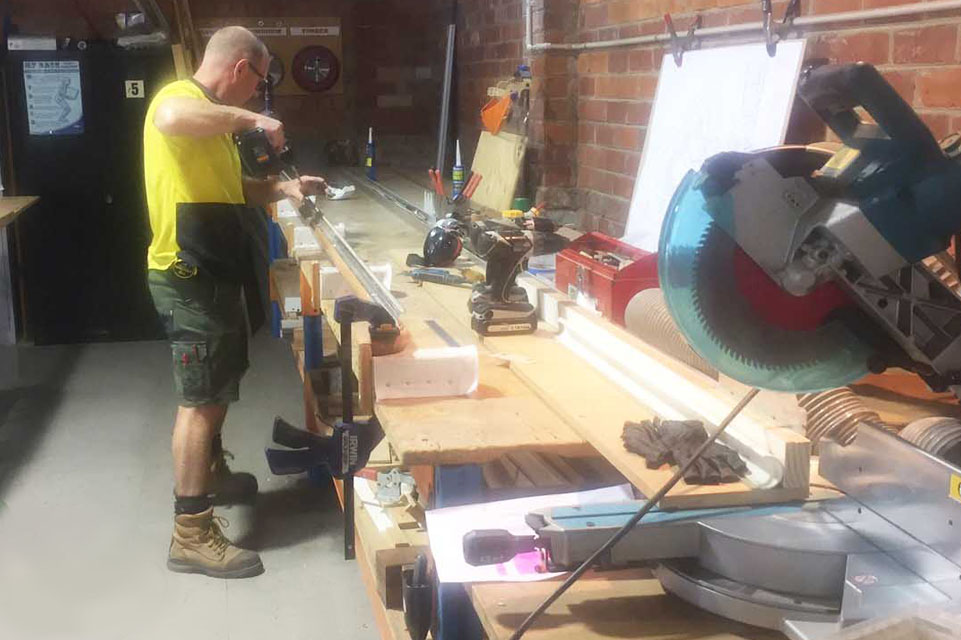 ATTACHMENT TO ALUMINIUM RETAINER
Some clamping and drilling, combined with Noel's expertise, results in a quick and secure attachment to the aluminium retainer.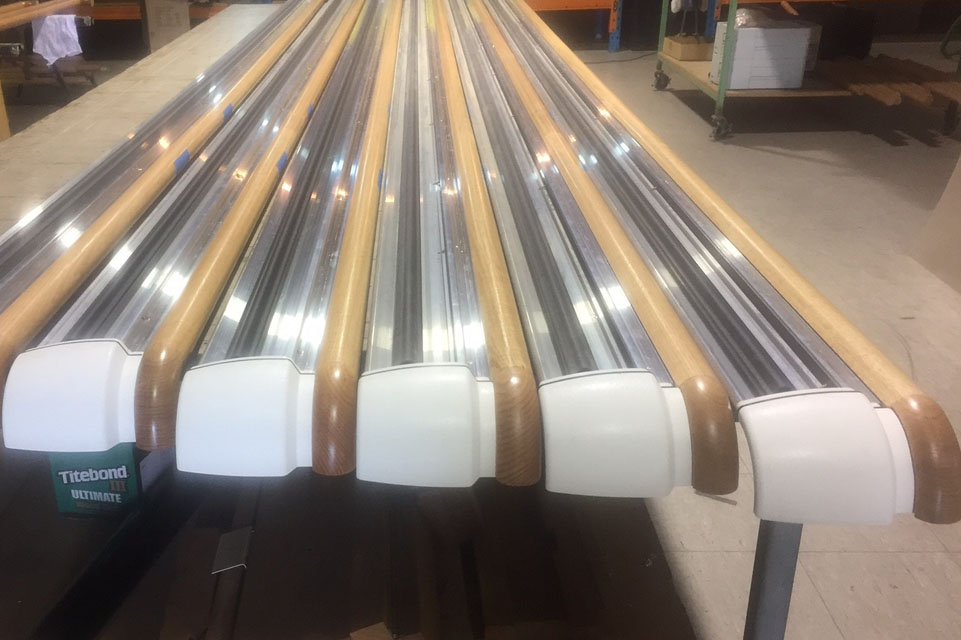 ACROVYN END CAPS ON
Acrovyn end caps form part of the assembly before the final crash rail panel is applied. Clients choose their preferred colour from the broad range of Acrovyn colours available.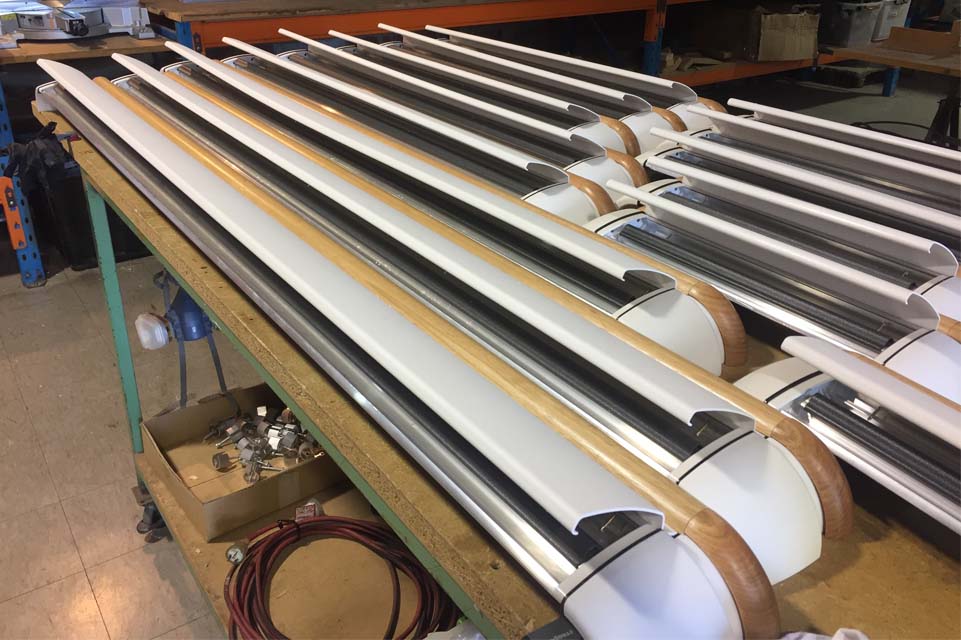 CRASH RAIL PANELS ON
Custom made Acrovyn panels are attached to the aluminium retainer before being clipped in.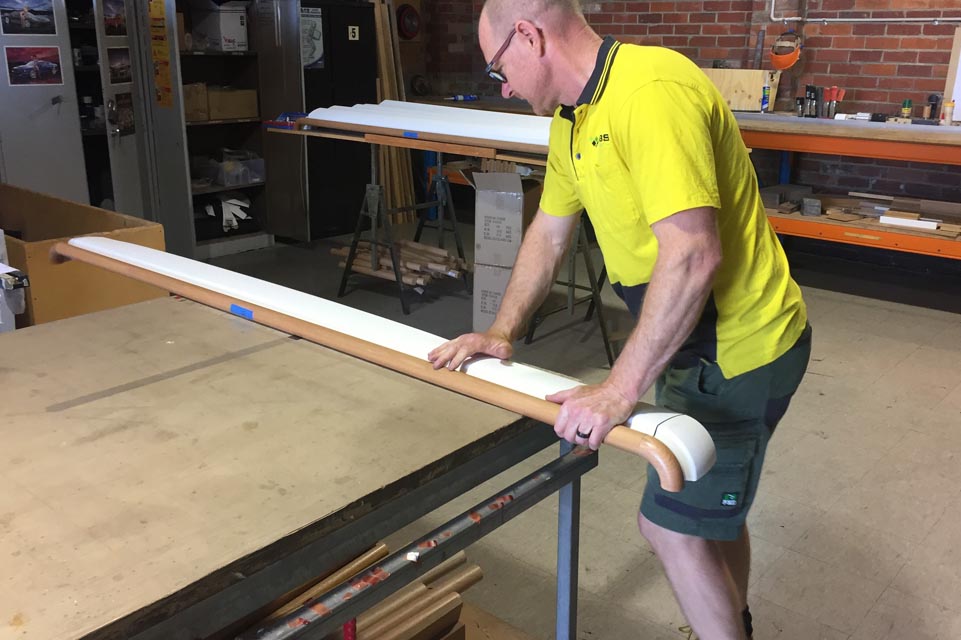 PANELS CLIPPED INTO PLACE
The Acrovyn panels are clipped into place, ready to provide protection against impact damage.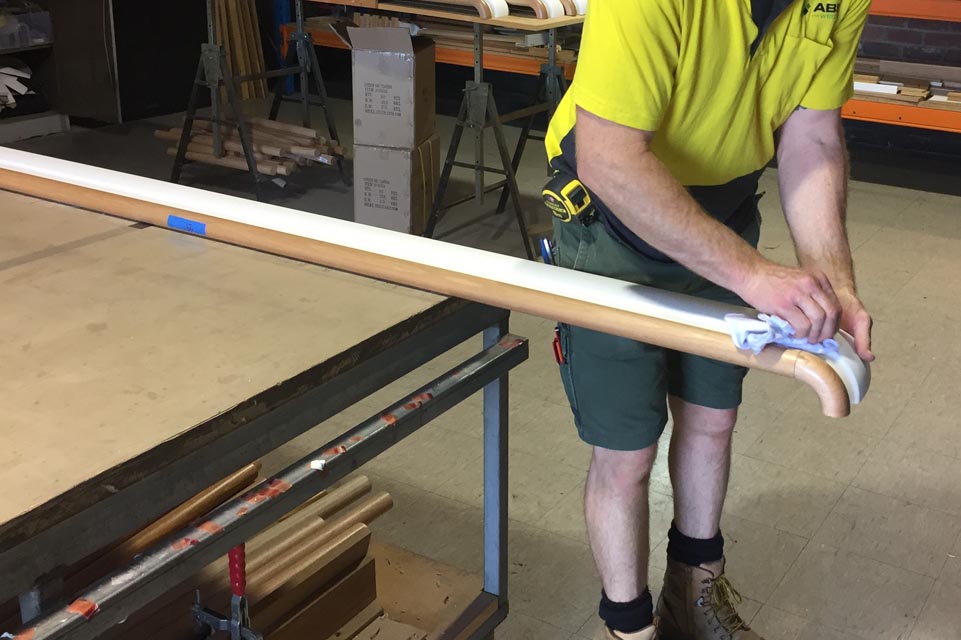 FINAL BIT OF TLC
A quick spit and polish (no not really, just a polish).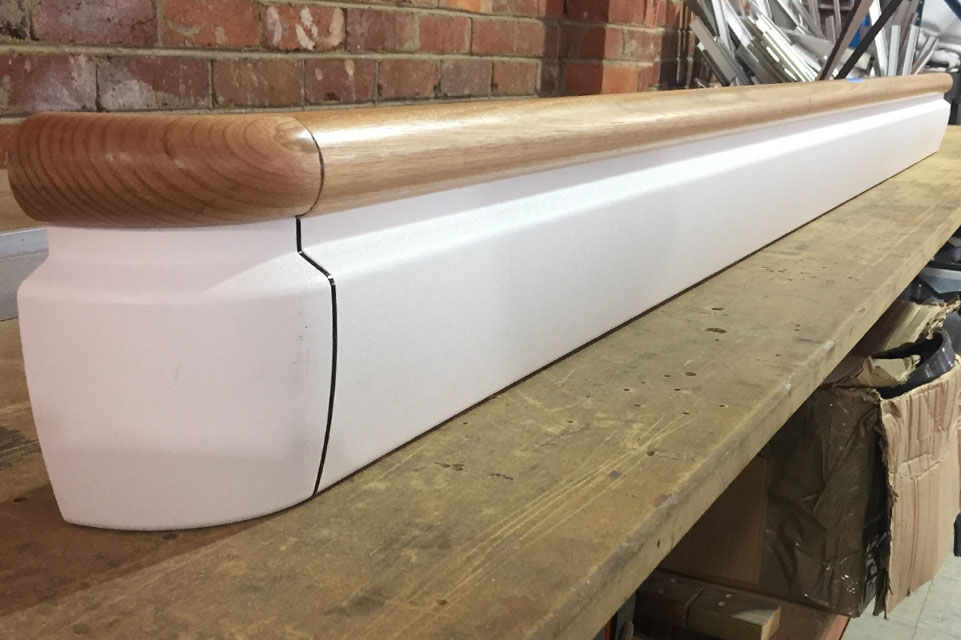 THE FINISHED PRODUCT
The final result is a robust and aesthetically appealing product capable of providing both pedestrian support and wall impact protection for many years.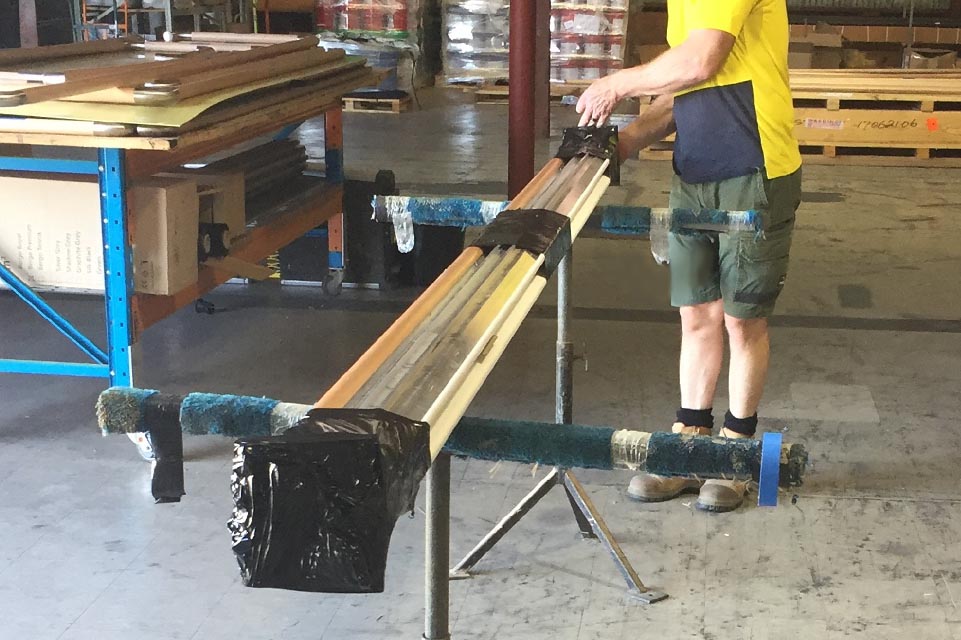 ONE LAST THING
A quick pack up, ready for delivery to St John of God Hospital, Subiaco.
Hours Production Time (approx)*
SIMILAR PROJECTS YOU MIGHT BE INTERESTED IN!
Discover more about HRBW-20
Browse our handrail product page to discover more about HRBW-20 and similar handrail products. Browse the image galleries showcasing CS handrails in various healthcare and commercial settings.
* Please note that the indicative production time stated on this page relates to this project only and should not form the basis of any assumptions regarding future projects. Project variables determine individual production times, with estimates provided before project commencement. Furthermore, the stated time relates to in-house production and does not include site measurement or any other peripheral processes.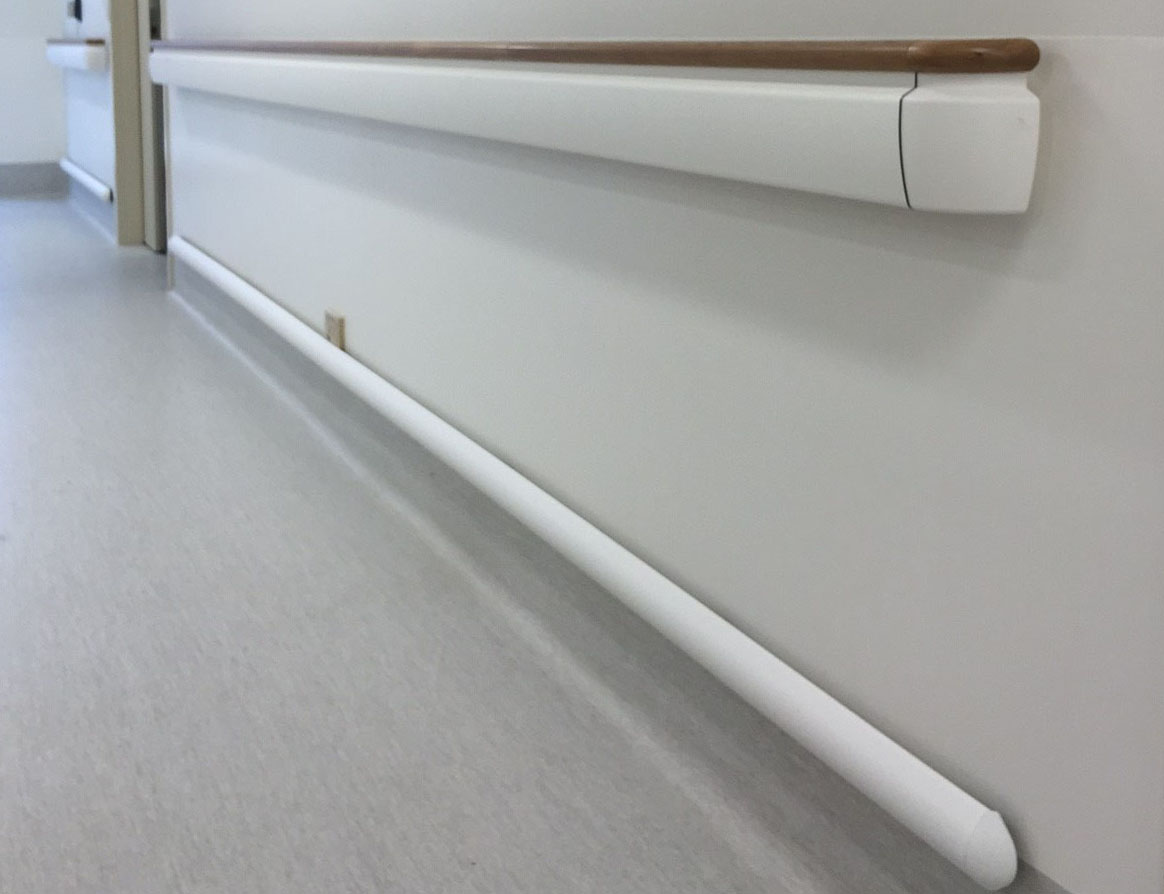 Call For a Handrail Quote:
08 9314 4000