ABS WEST PRIVACY POLICY
Your privacy is important to us, and protection of the information you provide is a top priority for us. We share your desire to keep your personally identifying information confidential and to prevent unwanted solicitation. We encourage you to read our privacy policy below so you have a better understanding of how we safe-guard your personal information: Our website address is: http://www.abswest.com.au
What personal data we collect
Contact forms
You will be asked to enter your name, phone number, e-mail address and company name. Providing this information via our contact forms is optional as customers can opt to contact ABS West using our direct email address: [email protected]
How we use the personal information provided via our website
We use your contact details to respond to product / service enquiries or process orders. We keep the information you provide to us confidential. We may send periodic emails or newsletters regarding company news and product updates. You should note that you may opt-out from receiving such communication at any time.
Third parties
We do not sell, trade, or otherwise transfer to outside parties your personally identifiable information. For the purposes of our privacy policy, employees of ABS West are not considered third parties and may have direct access to your information. They are however under the same obligations outlined here, and must keep your information confidential as laid out in this policy.
Cookies
Like most interactive web sites ABS West's website uses cookies to enable us to retrieve user details for each visit. Cookies are used in some areas of our site to enable the functionality of this area and ease of use for those people visiting.
Embedded content from other websites
Articles on this site may include embedded content (e.g. videos, images, articles, etc.). Embedded content from other websites behaves in the exact same way as if the visitor has visited the other website.
These websites may collect data about you, use cookies, embed additional third-party tracking, and monitor your interaction with that embedded content, including tracing your interaction with the embedded content if you have an account and are logged in to that website.
Analytics
ABS West tracks user traffic patterns throughout all of our sites. However, we do not correlate this information with data about individual users. ABS West does break down overall usage statistics according to a user's domain name, browser type, and MIME type by reading this information from the browser string (information contained in every user's browser). ABS West sometimes tracks and catalogues the search terms that users enter in our search function, but this tracking is never associated with individual users. We use tracking information to determine which areas of our sites users like and don't like based on traffic to those areas. We do not track what individual users read, but rather how well each page performs overall. This helps us continue to build a better service for you.
Where we send your data
Form data may be checked through an automated spam detection service.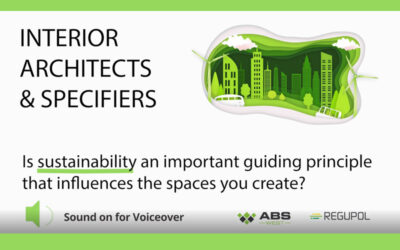 If the answer is yes, then please take a few minutes to watch & listen to our short video presentation that focuses on GECA certification.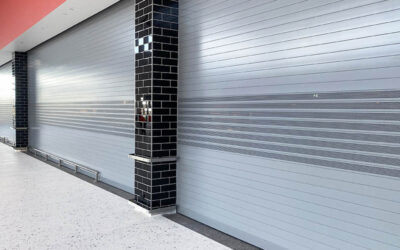 A recent installation of Stainless-Steel Crash Rails at the entrance to Coles, Southern River Square, will help protect tiled columns against trolley impact.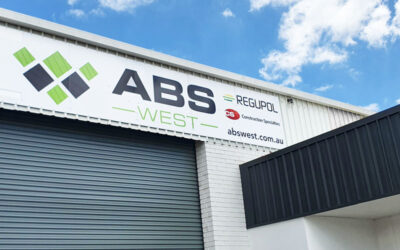 We're in our new premises at Bibra Lake and we're fully operational. Watch our video for a quick overview of the moving-in action.
COLOUR DISCLAIMER: Product colours should be used as a guide only. Actual product colours can vary from the colour on your screen due to variations in monitor displays.
CONTENT DISCLAIMER: ABS West has taken all reasonable care in producing the content contained in this website. However, ABS West will not be responsible to loss or damage arising from the use of this information. The contents of this website should not be used as a substitute to detailed analysis or investigations regarding product information, or any queries the reader wishes to have answered.