SISTA FITNESS: Over 350m2 of REGUPOL everroll flooring installed in the gym, spin room and group fitness areas. 
Read on to discover why REGUPOL everroll is ideal for gyms like Sista Fitness.  

Project scope
Supply suitable floor covering for various zones within large gym.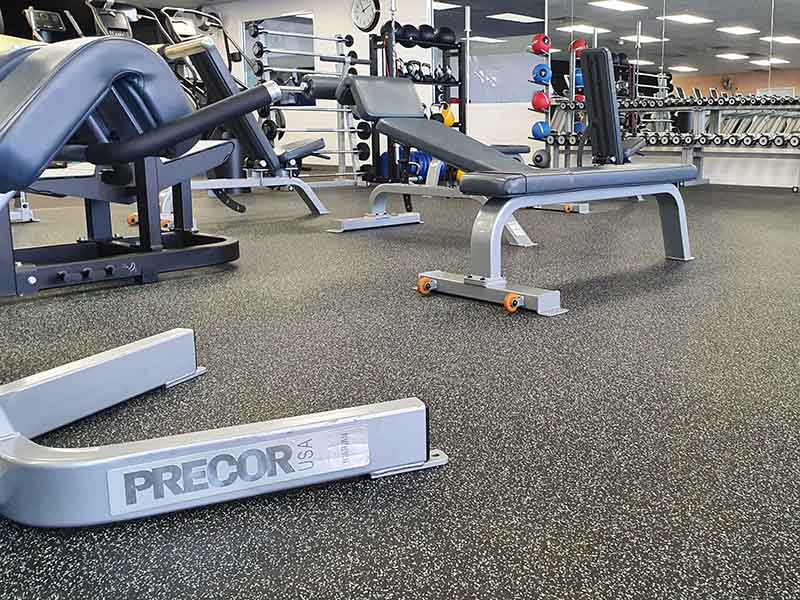 SISTA FITNESS: 246 Great Eastern Highway, Midland WA 6056
Why REGUPOL everroll for 
Sista Fitness?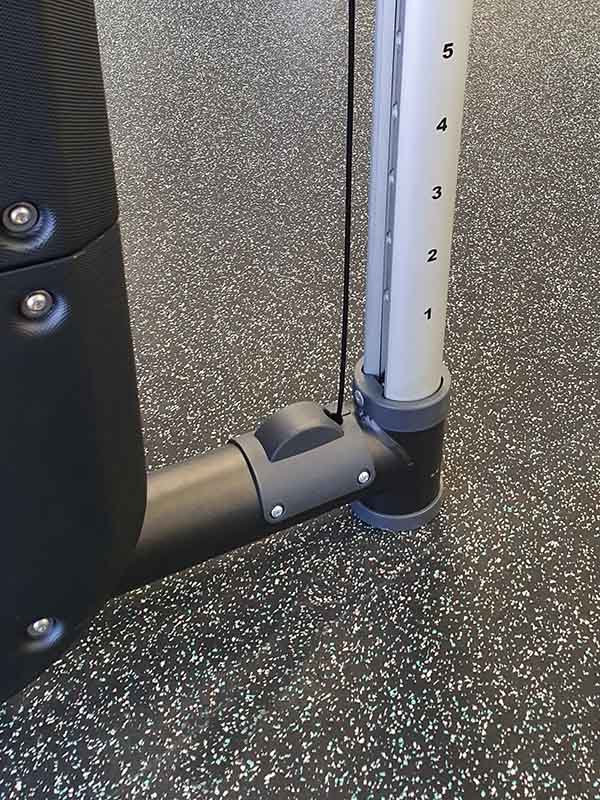 GOOD POINT-LOAD CAPACITY (8mm & 12mm thick varieties)
Gym equipment, like the weight machine pictured above, can incorporate heavy weights (up to 120kg).  These weight machines place significant point-load onto the floor, so the flooring surface needs to be up to the job.  The flooring needs to be able to handle repeated point-load over the long term.  REGUPOL everroll flooring surfaces are renowned for their dependable resilience in high-use, heavy-duty areas. They can withstand constant high-impact use over a long service-life which plays an important role in protecting the gym's substrate.
REGUPOL everroll is a non-laminated homogeneous flooring product, meaning the surface wear layer is continuous for the whole life of the product.  Proof of endurance lies in decades of reliable use is gym projects worldwide, both large and small.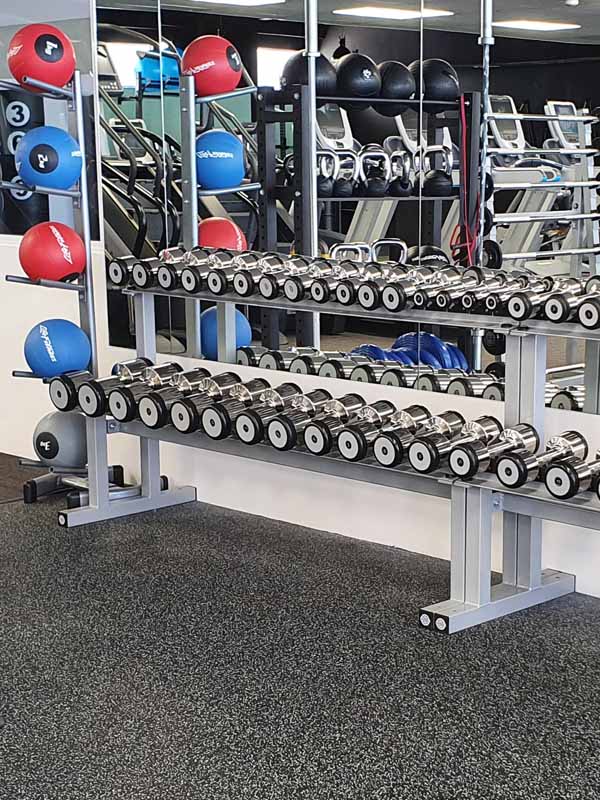 IMPACT NOISE REDUCTION
Most gyms have free weight zones.  Unless the flooring handles impact-sound effectively, the noise associated with weights being dropped on the floor can cause annoying acoustic disturbance.
Another consideration is footfall noise. Patrons walk, run, skip and jump while exercising.   With multiple workouts happening simultaneously throughout the gym, the potential for acoustic disturbance is significant unless an appropriate flooring surface is installed.  
Impact noise of this nature is absorbed exceptionally well by REGUPOL everroll and can be relied upon to minimize acoustic disturbance.  Gym owners can also consider composite products for particularly heavy-duty weight-lifting zones.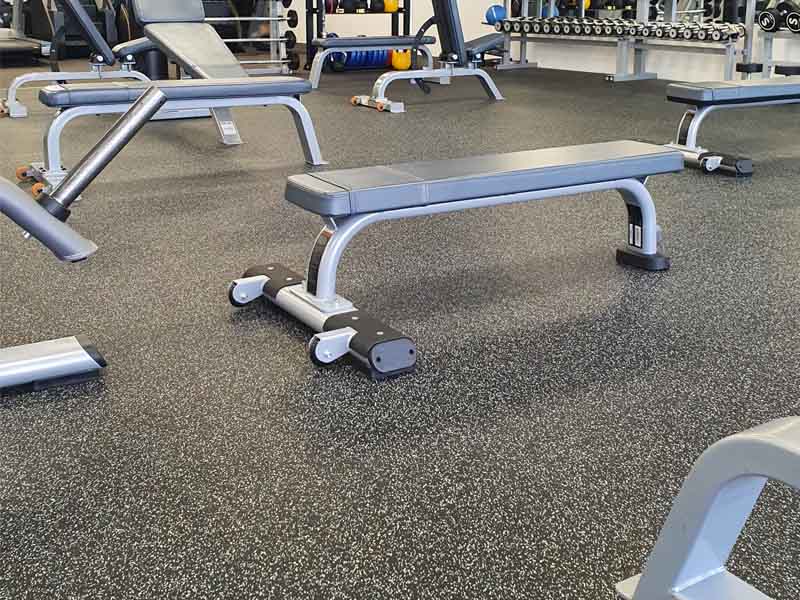 COMFORT
Avoiding unnecessary stress on joints, muscles and tendons is high priority in areas where gym patrons train.   REGUPOL everroll products provide a natural 'give' underfoot, making them comfortable to walk, run and train on. 
Cushioning (and sound absorption) levels are greatly enhanced when REGUPOL shockpad is installed underneath REGUPOL everroll flooring.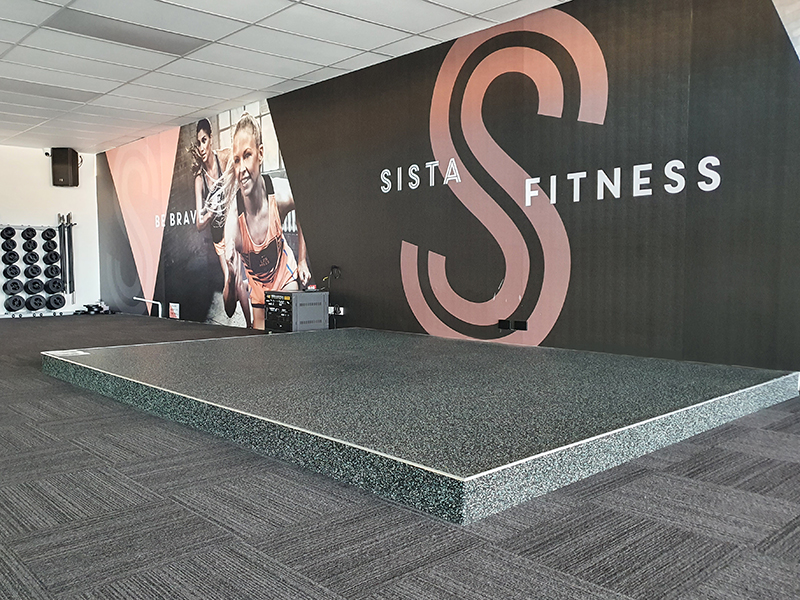 EXCELLENT SLIP-RESISTANCE
In high-activity environments, the floor's slip resistance is vitally important!  Liquid from drink bottles; moisture from sweat or residue from equipment can all create slip hazards. 
The raised platform pictured above is designed to provide an elevated but safe area for group fitness instructors.  It is easy to understand the importance of slip resistance in this scenario. REGUPOL everroll products are designed to offer excellent slip resistance in many interior/exterior scenarios, including gym & sports environments.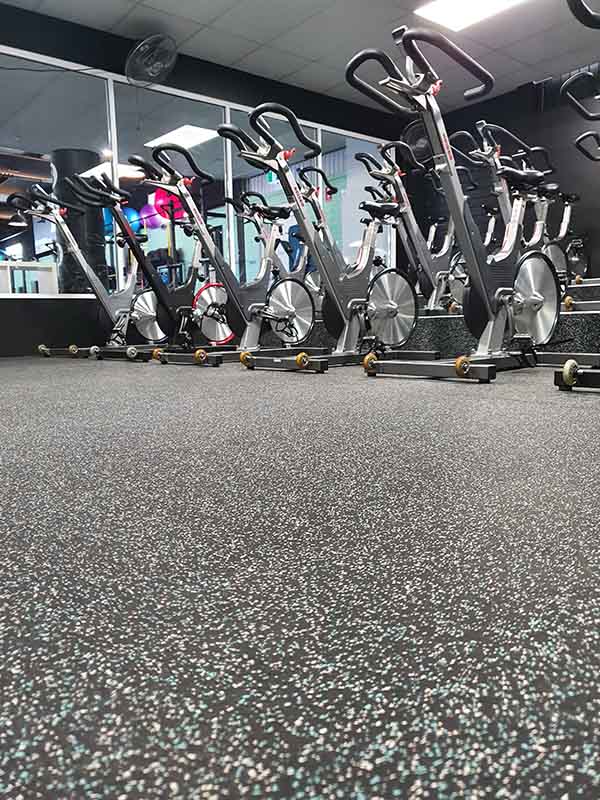 PRE-SEALED SURFACE = BETTER HYGIENE
A surface that's easy to sanitize is an essential part of maintaining adequate hygiene standards. With the advent of Coronavirus, hygiene has become a critical factor in public environments. 
An appealing benefit of REGUPOL everroll flooring is its capacity to be pre-sealed prior to installation.   The polyurethane sealer fills-in surface pores to prevent the floor retaining dirt, bacteria, fungi or viruses.  The sealer makes the floors easy to clean and maintain.  
Sealing also prolongs the life of REGUPOL everroll flooring while helping to retain its vibrancy and flexibility.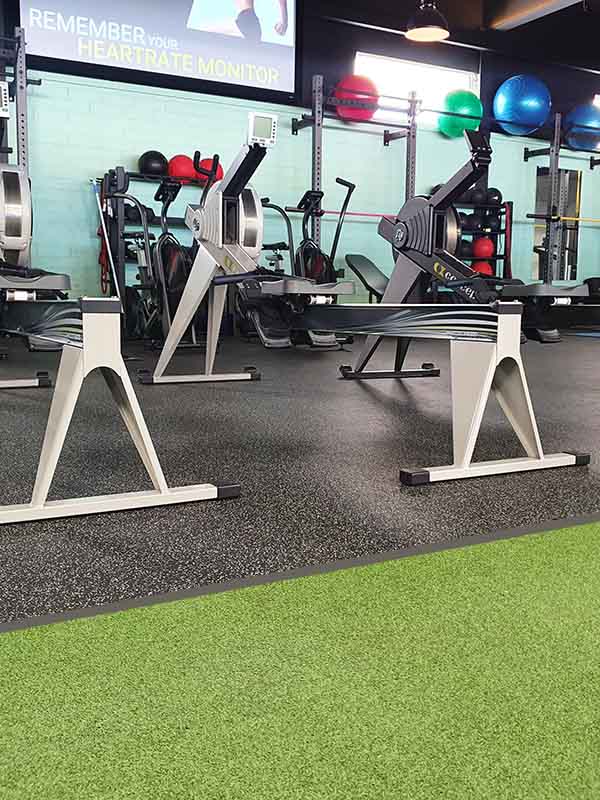 GECA CERTIFICATION
REGUPOL everroll Tone flooring used at Sista Fitness is GECA certified.   GECA stands for Good Environmental Choice Australia.  Independent verification confirms compliance with GECA 25-2011 v2 – Floor Coverings Standard, which is also recognized by the Green Building Council of Australia. 
Containing high percentages of secondary raw materials, REGUPOL everroll flooring represents a coherent choice for projects that place sustainability high on the priority list.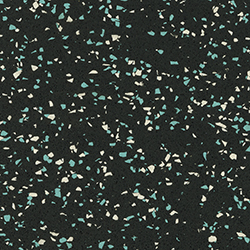 REGUPOL everroll Tone 4mm
210sqm of 4mm thick REGUPOL everroll Tone was used in Sista Fitness.  Selected colour: Auckland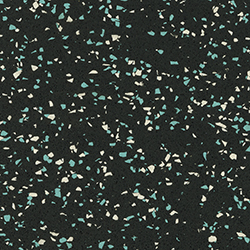 REGUPOL everroll Tone 8mm
149sqm of 8mm thick REGUPOL everroll Tone was used in Sista Fitness. Selected colour: Auckland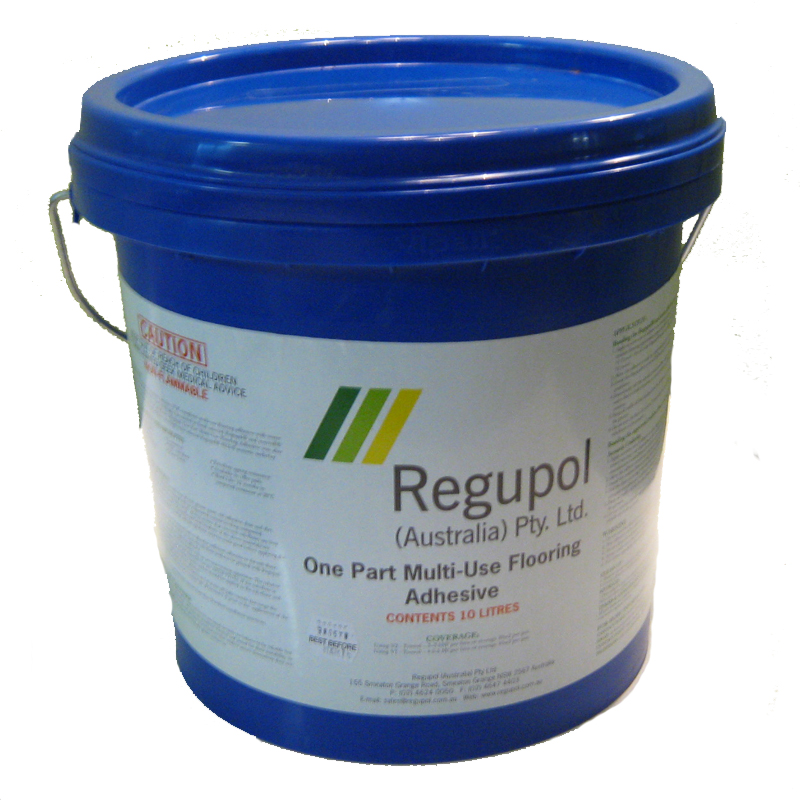 REGUPOL One-Part Multiuse Acrylic Adhesive
A water based, VOC compliant, synthetic polymer with water resistant properties.
SQUARE METERS OF 4mm REGUPOL everroll Tone Auckland
SQUARE METERS OF 8mm REGUPOL everroll TONE AUCKLAND
MORE IMAGES OF SISTA FITNESS MIDLAND
DESCRIPTION: Women's Fitness Club
LOCATIONS: Midland & Morley
YEAR FOUNDED: 2014

VALUES: Community, Customer Focus, Welcoming Environment, Quality, Health & Well-being.
MISSION
"To provide a non-intimidating, full-service environment that supports women to improve their health and well-being through the achievement of personal goals".
https://www.sistafitness.com.au/
SOME OF WHAT'S INCLUDED IN SISTA FITNESS, MIDLAND
This modern, well equipped gym has a range of impressive services and facilities including:
Discover more about everroll® flooring
Are you interested in REGUPOL everroll rubber flooring for an upcoming project?  Visit our product pages to gain more technical information.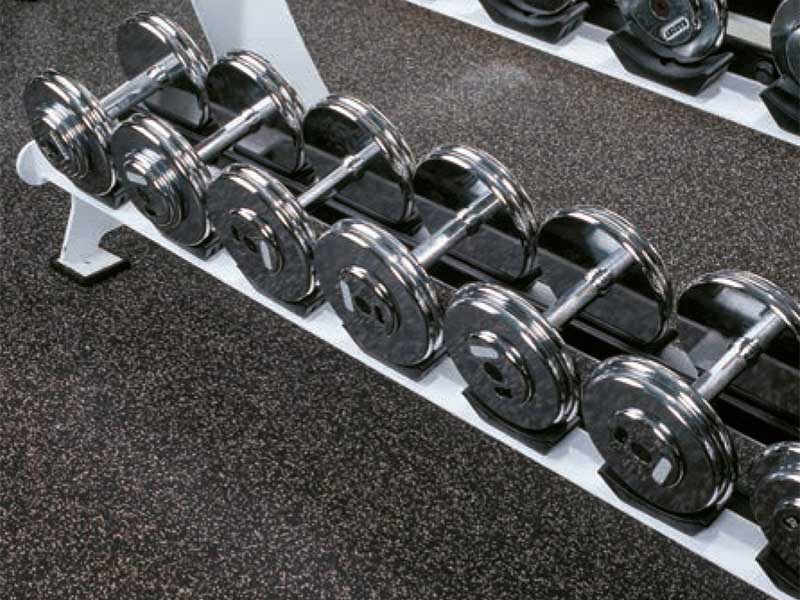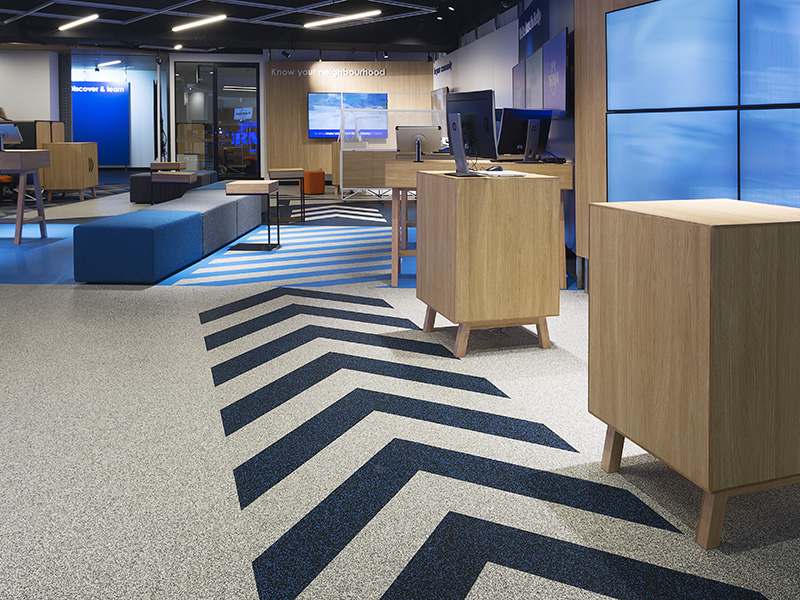 Call for a REGUPOL everroll quote:
08 9314 4000