Entrance Matting Installation at UWA
Take a look at the stages involved in replacing an old entry mat at the University of Western Australia, with a new custom made CS Pediluxe entrance mat.

Project Scope
Remove existing mat and install new Pediluxe entry mat at entrance to UWA building.

Product details
Installation of approximately 10.5 m2 of Pediluxe entrance matting with carpet inserts in colour "Castle Grey'.

Site Management
Project managed by Vincent & Troy on behalf of ABS West.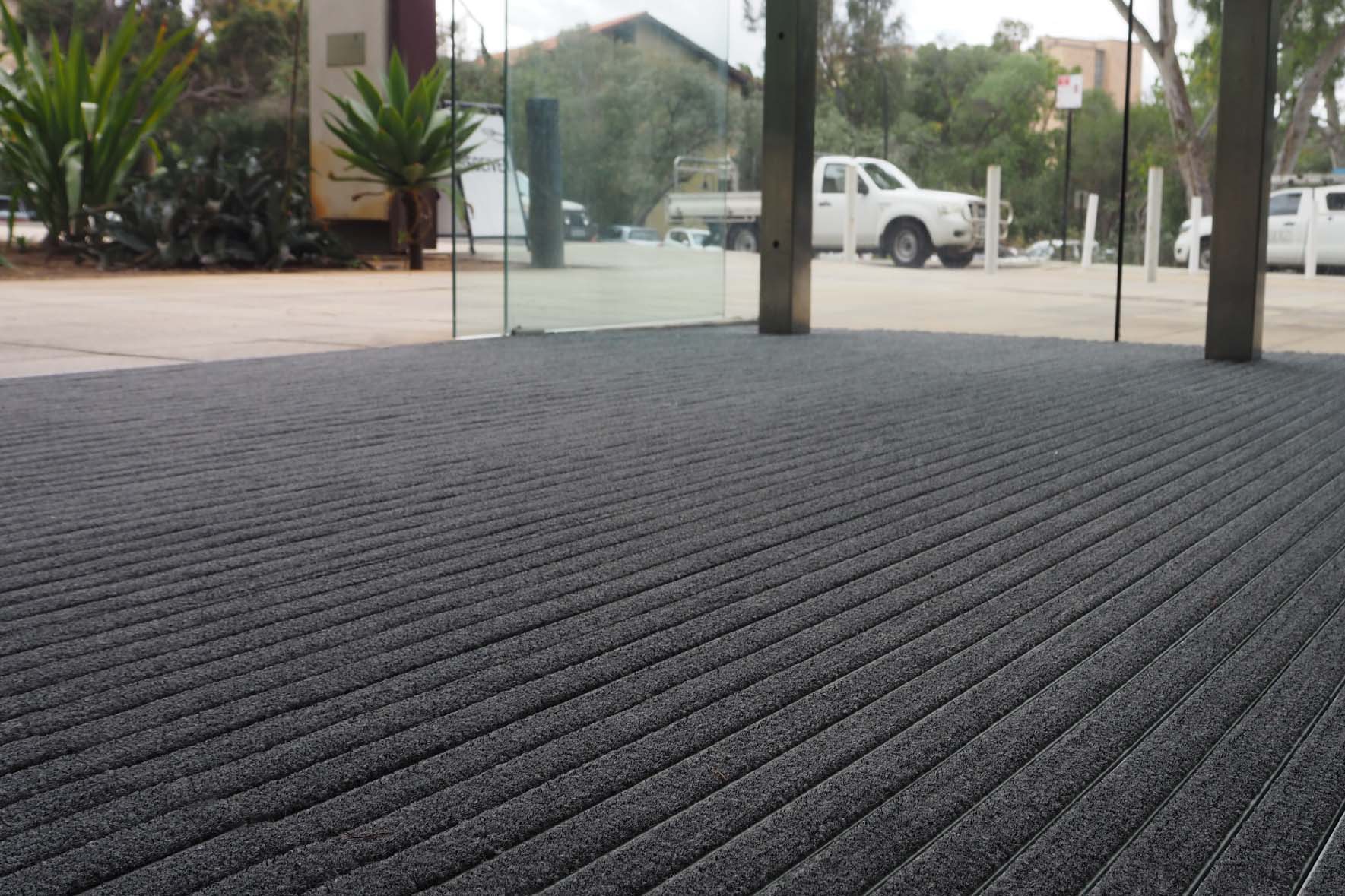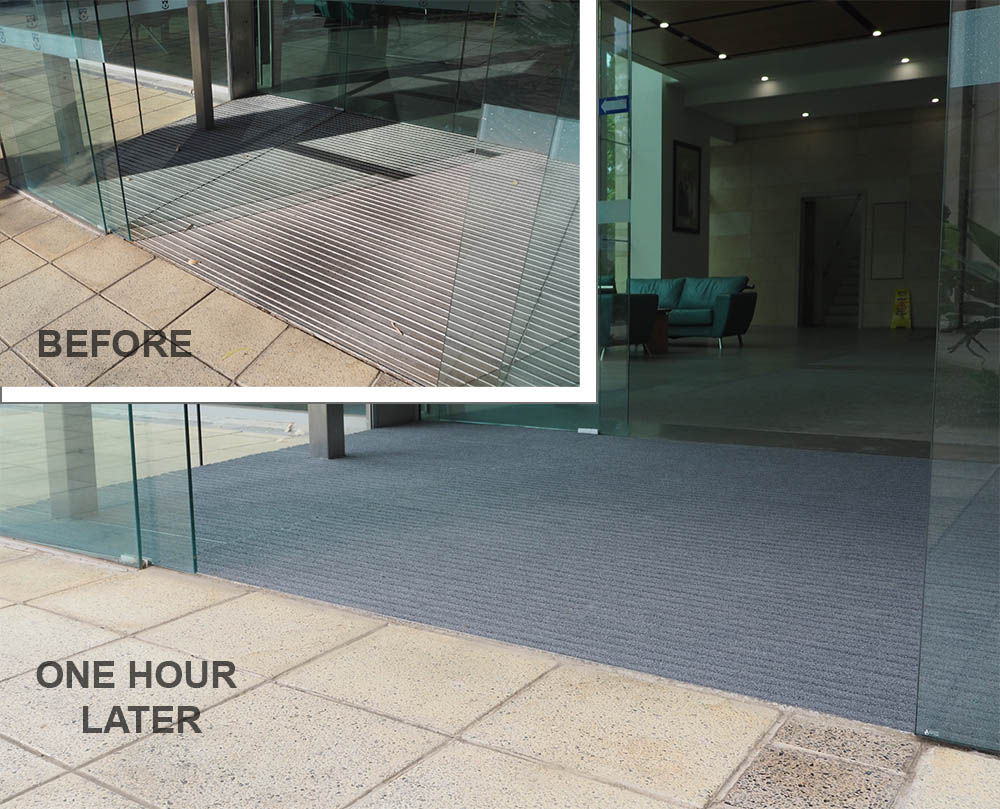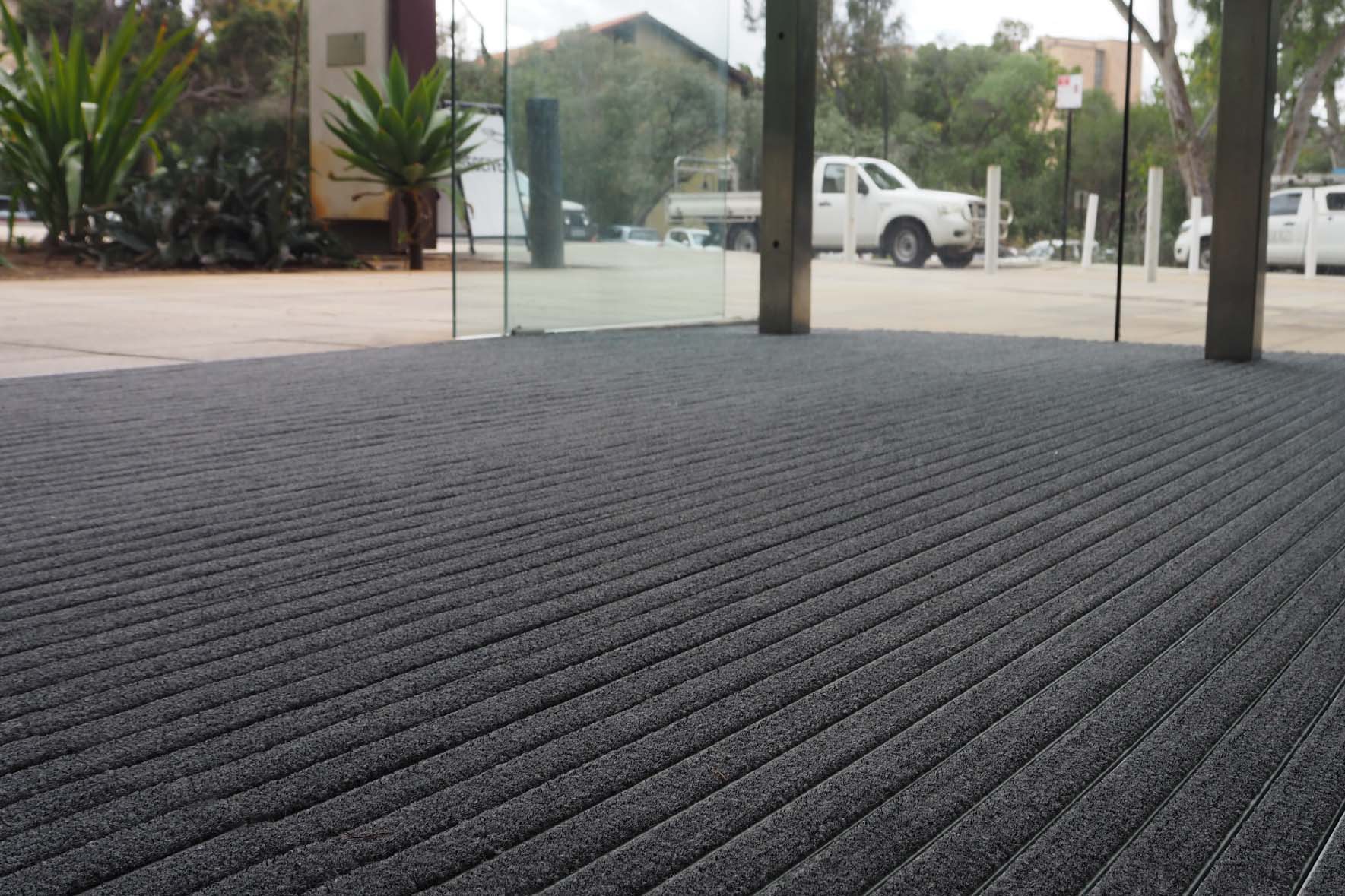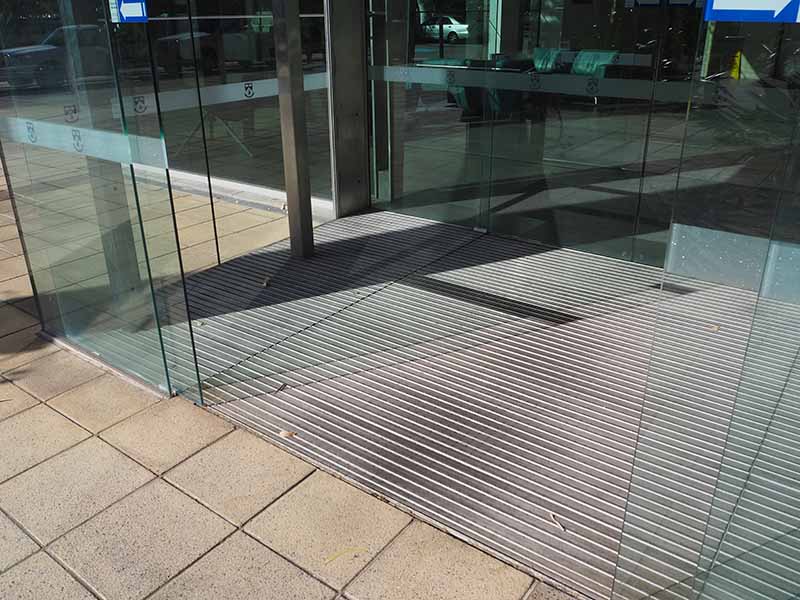 THE OLD MAT PRIOR TO REMOVAL
The old, worn out mat waiting to be removed and replaced.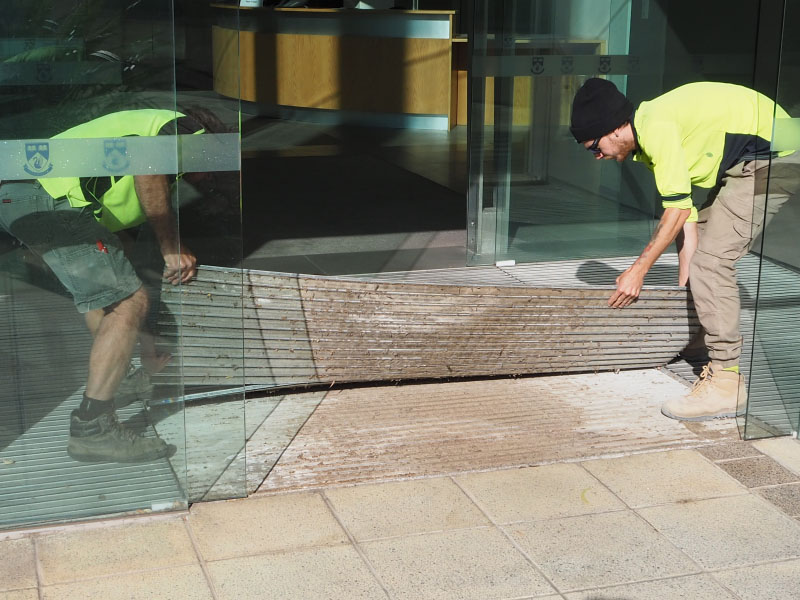 REMOVAL OF OLD MAT BEGINS
Easy removal of the old mat.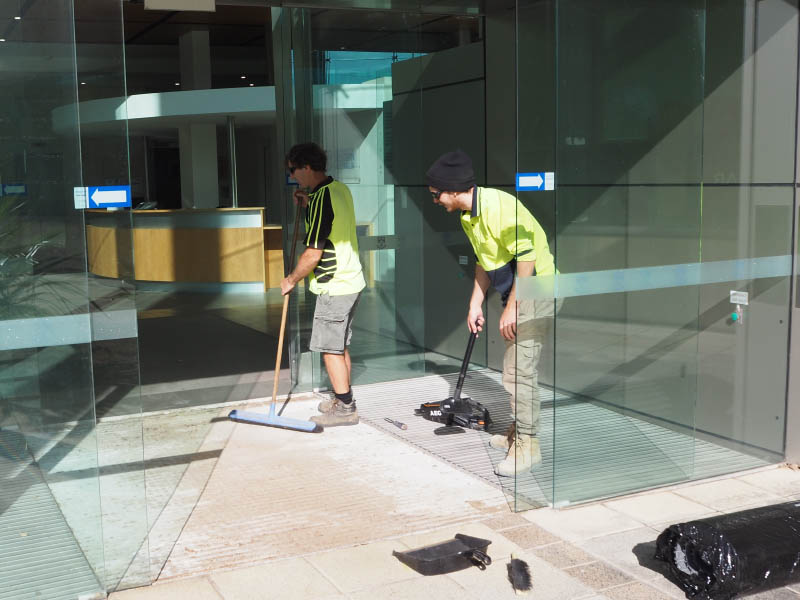 QUICK CLEAN OF THE MAT-WELL
A quick brush and vacuum to remove debris from the mat-well.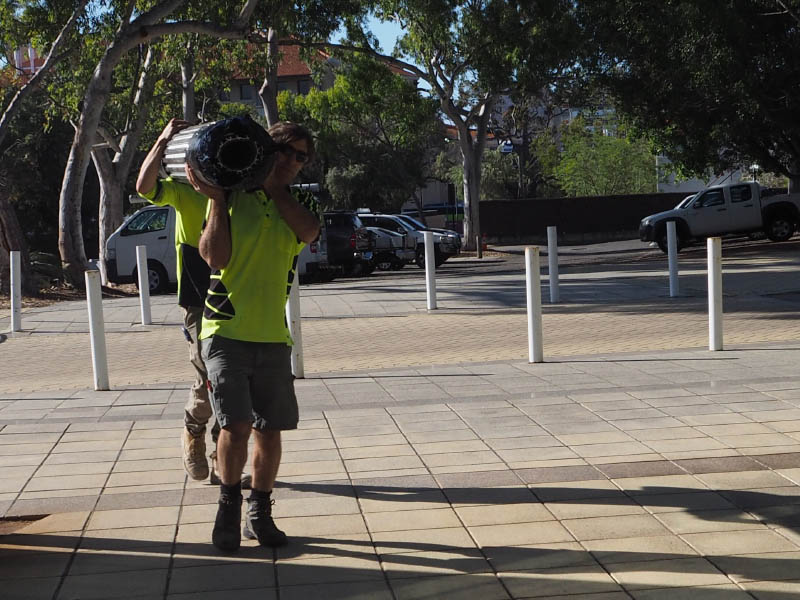 SECTION OF NEW MAT ARRIVES
A bit of muscle-power being used to bring in the new sections of Pediluxe entrance matting.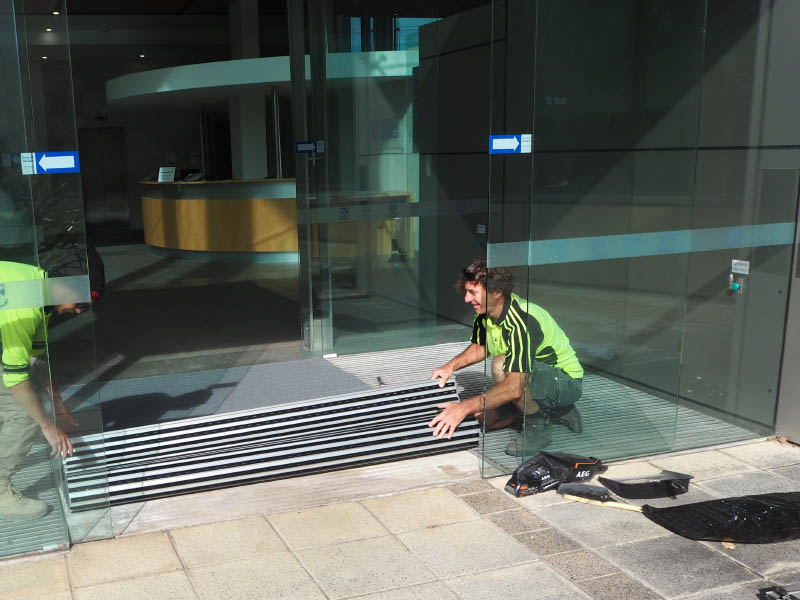 CENTRAL SECTION BEING ROLLED IN
Having already been made to size in our workshop, the central section rolls in easily.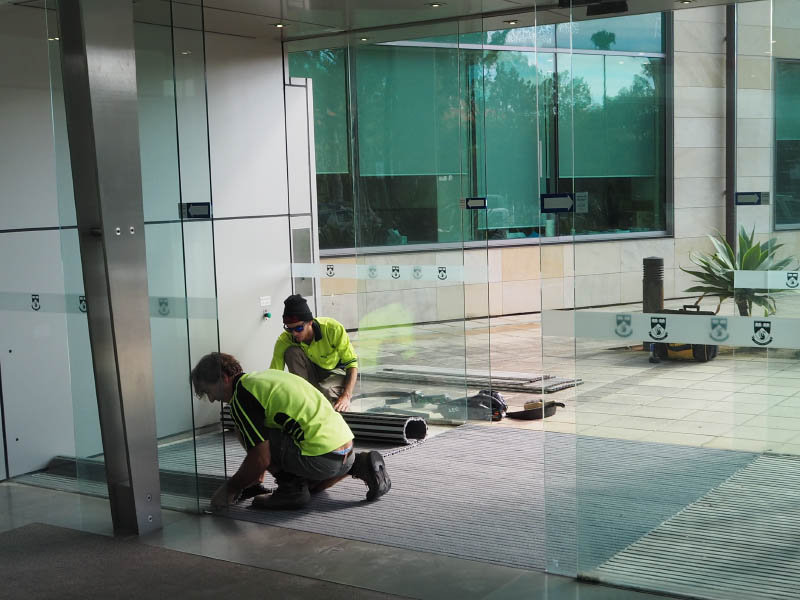 SECOND SECTION OF MAT BEING INSTALLED
There were some irregular angles in this entrance way which presented a challenge, but precise measuring, manufacture and installation techniques result in a prefect fit, even in the tricky spots.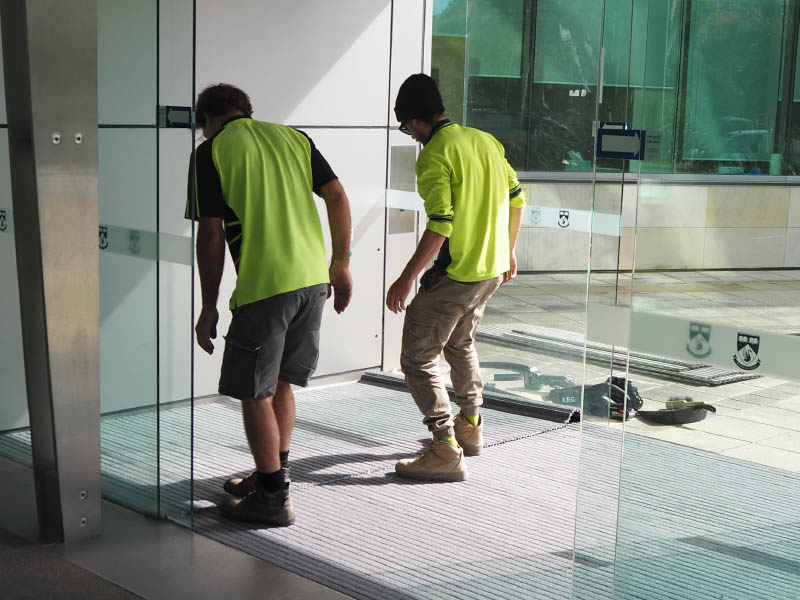 A BIT OF FANCY FOOTWORK
Some synchronized moves by the boys ensure a nice level finish.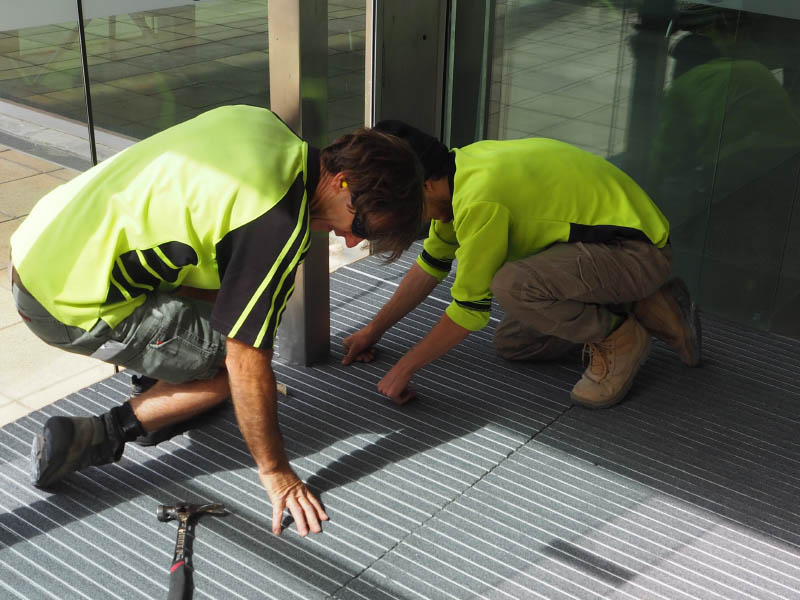 FINAL SECTION SLOTTING PERFECTLY INTO PLACE AROUND A STAINLESS STEEL SUPPORT
A testament to the accuracy of the original site measure and manufacture of the custom entrance mat.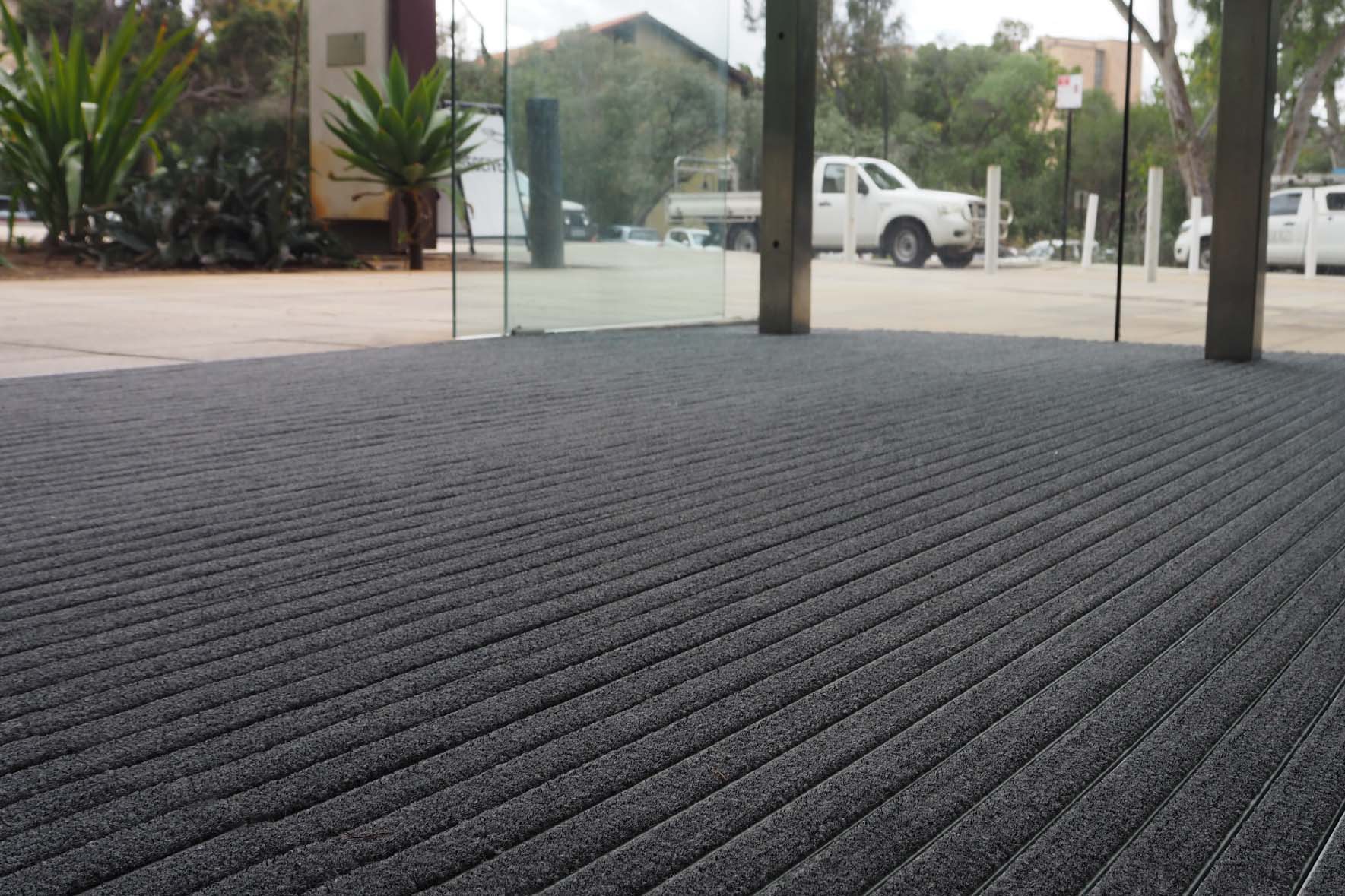 VOILA - THE FINAL RESULT
An impressive transformation of the entrance way within the space of only one hour, before the onslaught of morning students through the door.
This mat will provide many years of anti-slip protection, especially in those wet winter months, and will help prevent dirt migrating from outside to inside. And of course…. it will keep the entrance looking rather nice for a long time!   
Hour(s) Installation Time*
Square meters (4.2M X 2.5M)
IRREGULAR ANGLES OF ENTRANCE WAY
The existing installation space had some strange angles going on, making it especially important to measure and manufacture with absolute precision. The end result was an exact fit that compensated for walls that weren't square. 
RESTRICTED TIME FOR INSTALLATION
It was essential that the installation took place in the early hours of the morning, and completed prior to the arrival of staff and students studying and working at the University of Western Australia.
Discover more about Pediluxe
Browse our entrance matting product information and find out about available depths, absorption areas, scraping ability and rolling load capacities. Find out why Pediluxe one of the most versatile aluminium profile entrance mats available.
* Please note that the indicative installation time stated on this page relates to this project only and should not form the basis of any assumptions regarding future projects. Project variables determine individual installation times, with estimates provided before project commencement. Furthermore, the stated time relates to onsite installation and does not include product manufacture time, site measurement or any other processes carried out prior to actual installation.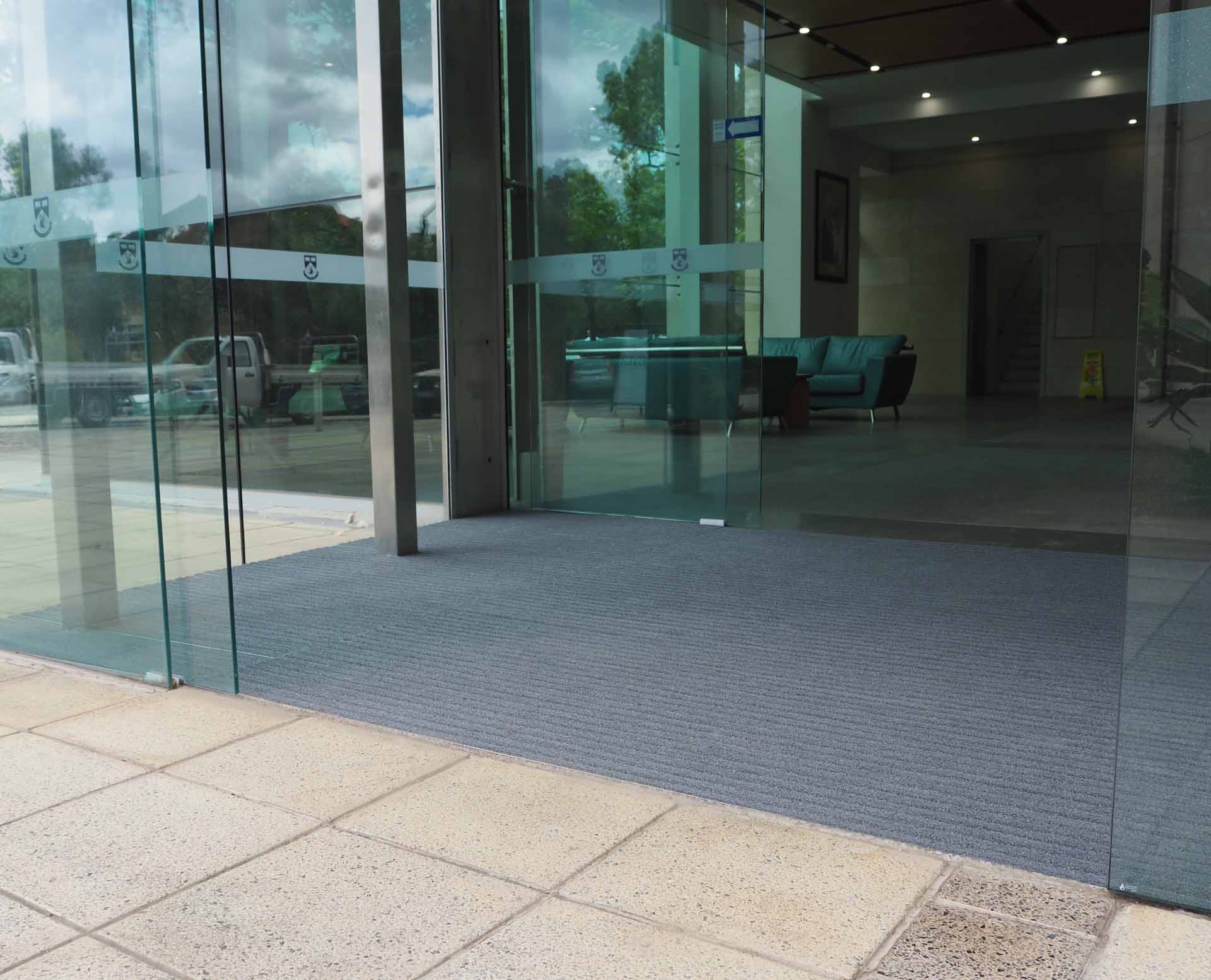 Call For a Pediluxe Quote:
08 9314 4000