REGUPOL everroll Flooring at Swan Districts Football Club 
The women's change rooms at Swan Districts Football Club are looking fantastic, especially with the club's logo embedded into the centre of the floor.  REGUPOL everroll was the perfect choice for the change rooms, not just because it's easy to incorporate personalized logos into the flooring, but also because of the associated practical benefits.  Read on… 

Project scope
Supply suitable floor covering with personalized logo inlay for WAWFL change rooms.

Product details
REGUPOL everroll Core 8mm & REGUPOL everrolll Shape 8mm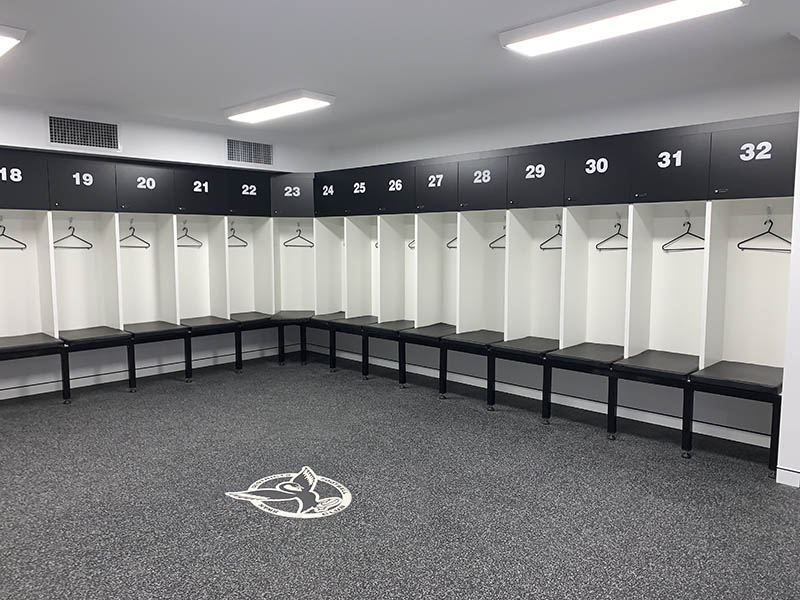 PROJECT ADDRESS: Steel Blue Oval, Old Perth Rd, WA 6054
REGUPOL everroll flooring
EXCELLENT SLIP-RESISTANCE
REGUPOL everroll flooring
WITHSTANDS STUDDED FOOTWEAR
REGUPOL everroll flooring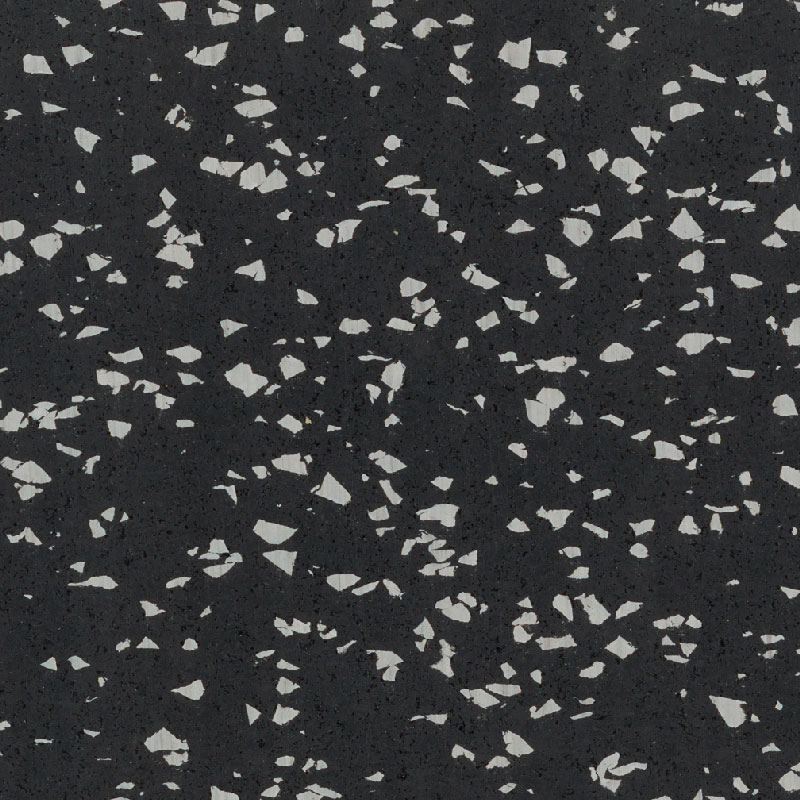 MAIN FLOORING AREA: REGUPOL everroll Core Berlin
Approximately 57 sq mtrs of REGUPOL everroll Core was installed within the main change room area.  The colour chosen was "Berlin", as pictured above. The thickness supplied was 8mm.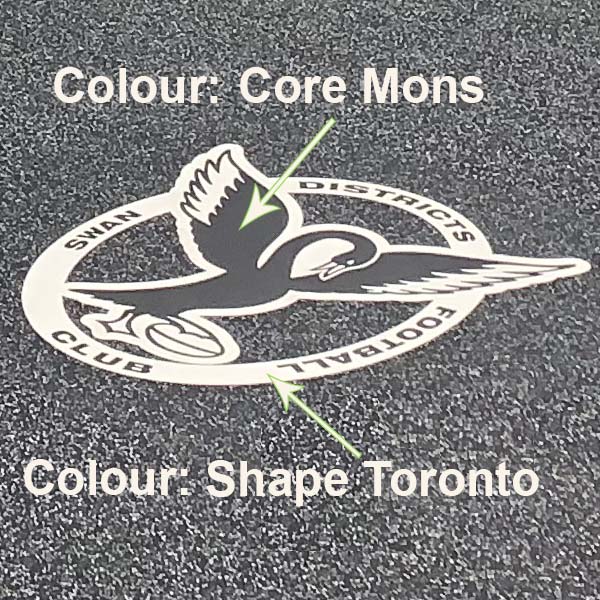 LOGO INLAY: REGUPOL everroll Core Mons & REGUPOL everroll Shape Toronto
The customized logo inlay consists of two contrasting colours set into the main flooring area.  Core 'Mons' is the dark colour, while Shape 'Toronto' is the light colour.  The thickness of the inlay is 8mm.
Why REGUPOL everroll for this project?
REGUPOL everroll is one of the best available flooring surfaces for football club change rooms because it:
can withstand studded footwear

(when the thickness is a least 8mm, REGUPOL everroll can endure the constant hammering from studs on the underside of football boots).

is anti-slip

(even when mud and moisture is present, REGUPOL everroll reduces the chance of slip accidents).

reduces footfall/impact noise

  (impact noise is absorbed exceptionally well by REGUPOL everroll – a great bonus in this high-energy environment).

is comfortable to walk on

(the constitution of REGUPOL everroll provides a natural 'give' underfoot to help ease the pressure on tired and aching bodies).
offers a long service life (can withstand high-impact footfall over a long time).

is suitable for both internal / external areas

(REGUPOL everroll has no problem dealing with harsh interior, exterior or 'out-to-in' transition areas of sporting facilities).

can be pre-sealed for better hygiene

(sealer fills in the surface pores to prevent the floor retaining dirt, bacteria, fungi or viruses).

is GECA certified

(contains high percentages of secondary raw materials and is regularly specified in projects where sustainability is a major end goal).
Steps involved in producing custom flooring inlays
REGUPOL everroll is perfect for producing customized inlays as it can be precision cut with ease and is available in a variety of colours / thicknesses, making it easy to achieve the desired aesthetic result. The process is straight forward:
1.   TECHNICAL DRAWING: a technical drawing is produced detailing the precise shape and size requirements or the proposed inlay.
2.   MINIATURE SAMPLE: if the proposed inlay is large, miniature samples can be produced before the final inlay is cut.
3.   INLAY CUTTING:  Once selections are finalized, the REGUPOL computer aided cutting machine precision cuts the final product, ready for installation.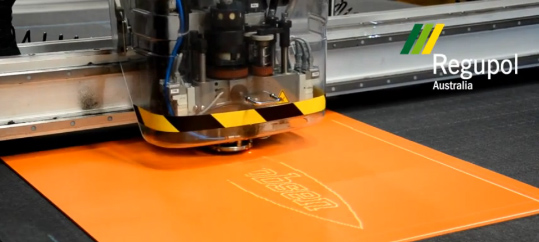 Established in 1925.
Located in Perth WA.
Involved in commercial projects, new homes, ancillary accommodation and renovations / alterations.
A SOLID REPUTATION FOR QUALITY
HS Hyde and Son is a family owned and operated building company based in Perth, Western Australia.  This long-established builder boasts almost 100 years of operation and is built upon the dedication four consecutive generations. The company has earned a reputation for quality and flexibility.  Reliable communication with individual clients underpins the company's success and longevity in the industry.  For further information, please visit the HS Hyde & Son website:
Thank you to HS Hyde & Son for supplying the project images.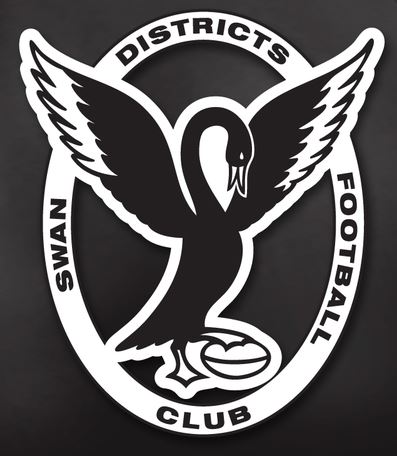 Official name: Swan Districts Football Club.
Nickname: the Swans.
Located in Bassendean, Perth WA.
Formed in 1932 and Incorporated into the Western. Australian Football League in 1934.
SDFC is an Australian rules football club playing in the West Australian Football League (WAFL) and West Australian Football League Womens (WAFLW). Visit the club's page:
Discover more about REGUPOL everroll flooring
Are you interested in REGUPOL everroll rubber flooring for an upcoming project?  Visit our product pages to gain more technical information about REGUPOL everroll and other flooring products.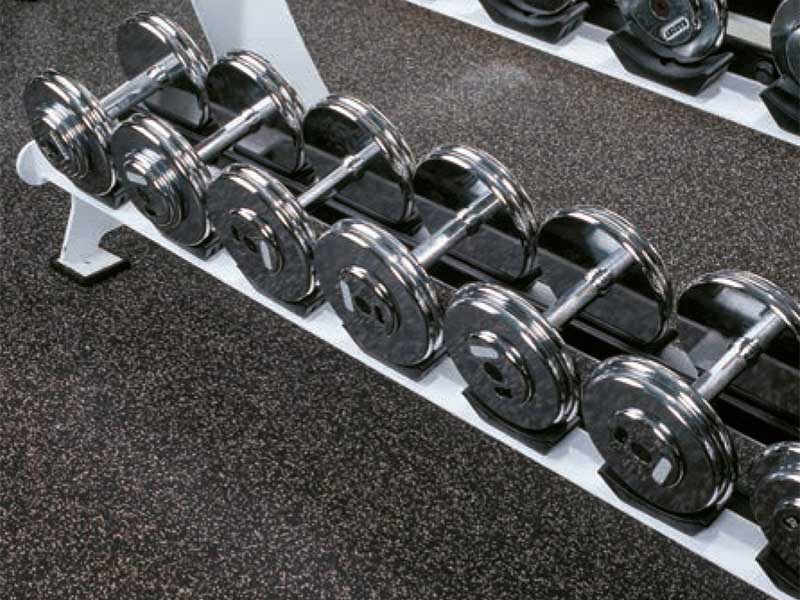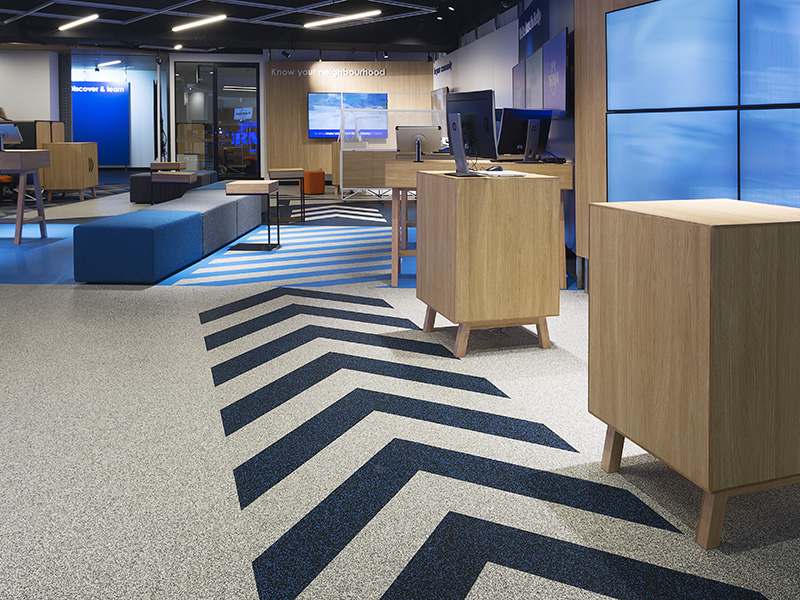 Call for an REGUPOL everroll quote:
08 9314 4000