A Heavy Duty Mat for Heavy Duty Loads
Even under extreme weather conditions, this mat performs where others fail.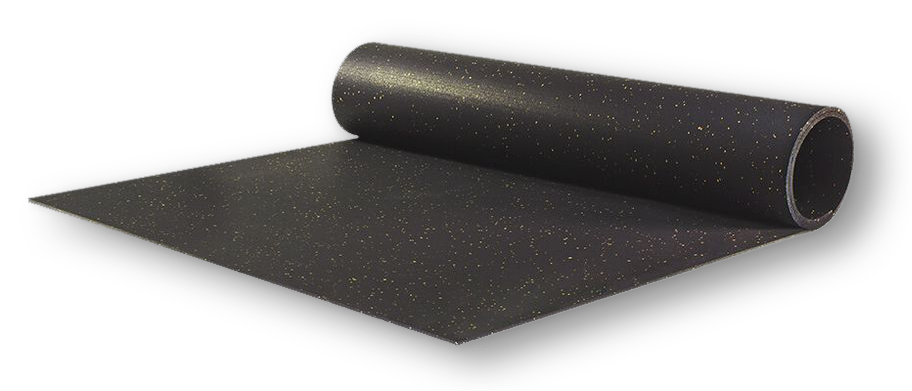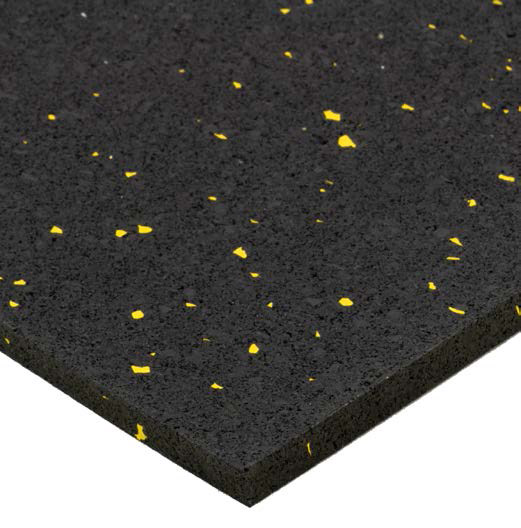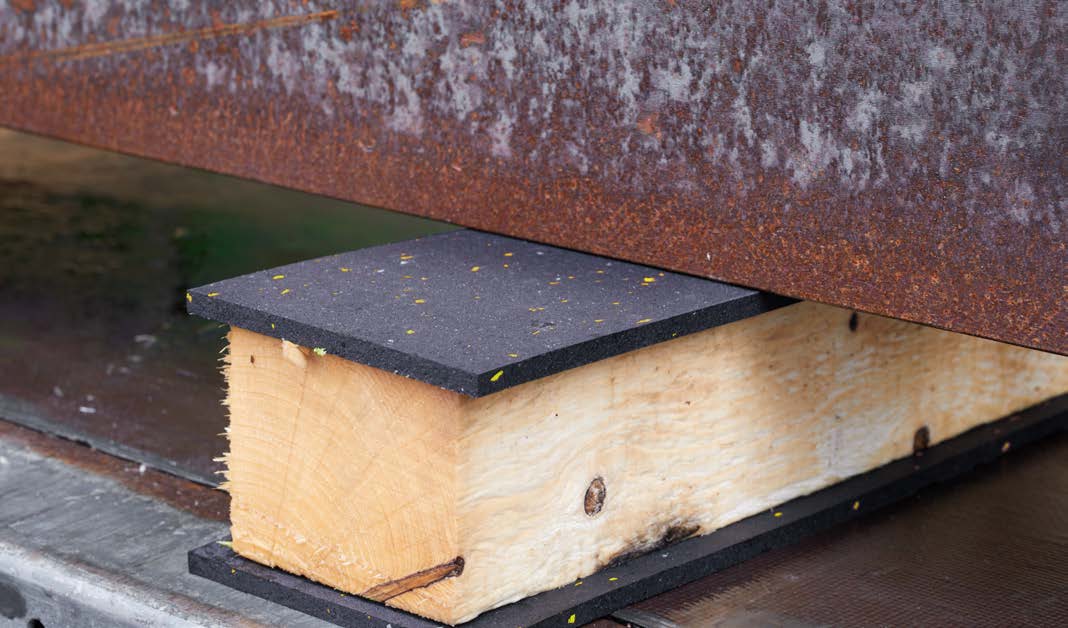 Suitable for Heavy Duty Transports and Securing Loads During Extreme Weather Conditions
This premium quality anti-slip transport mat has a loading capacity of up to 630 t/m², making it suitable for heavy transports.  Tests carried out by the TUL-LOG Institute, confirmed that REGUPOL cargo mat 1000® achieves sliding friction coefficients of more than 0.6μ (under winter conditions), which exceeds minimum values for anti-slip mats of 0.4 μ for extreme weather conditions (as outlined in VDI 2700 part 15).  This makes REGUPOL cargo mat 1000® suitable for all kinds of transport, including heavy loads under hazardous weather conditions.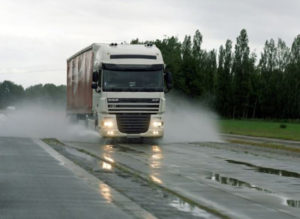 A WINNER UNDER TESTING CONDITIONS: A test was conducted by the Federal Highways Research Agency whereby the vehicle loading bed was sprayed with a combination of moisture and road salt at a temperature of -15°C. A range of mats were tested but REGUPOL cargo mat 1000® was one the few to pass this challenging test. 
Maximum Loading
630 t/m² = 6.30 N/mm² when 8 mm thick

 CALCULATE LOAD SAFETY
Material
Material: anti-slip mat based on SBR/NBR
Colour: black with yellow coloured particles
Formats
Delivery Form: rolls, sheets, cuttings on request
Sliding Friction Coefficient μD
Lab tested value 0.86 µ
0.82 µ in acc. with VDI 2700 – part 14
Value calculated in practice 0.6 µ In acc. with VDI 2700 – part 15
Technical Details
Surface Weight:
– approx. 7.6 kg/m² when 8 mm thick
– approx. 11.7 kg/m² when 12 mm thick
Bulk Density: approx. 950 kg/m³
Tensile Strength: at least 0.60 N/mm² in accordance with DIN EN ISO 1798
Elongation at Break: at least 60% in accordance with DIN EN ISO 1798
Temperature Resistance: -40 °C to +120 °C
Resistance: UV light, sodium chloride, weak acids and alkaline solutions (swells up when exposed to hydrocarbons such as oil, fuel, etc.)
Thicknesses: 8 mm, 12 mm (other on request)
Cleaning
Cleaning: shaking out, vacuuming, washing, possibly treating with a high-pressure cleaner
Discard Status
Discard Status: cracks, holes, crushing, after contact with oil, fuel, chemicals, etc. REGUPOL cargo mat 1000® anti-slip mats are suitable for repeated use through to discard status pursuant to testing by VDZ Dortmund.
PRODUCT PASS FOR ROADSIDE CHECKS
Purchasing REGUPOL Cargo Mats entitles you to a copy of REGUPOL's product pass for presentation at roadside checks.  The pass provides a clear, concise summary of the matting's physical properties and performance credentials.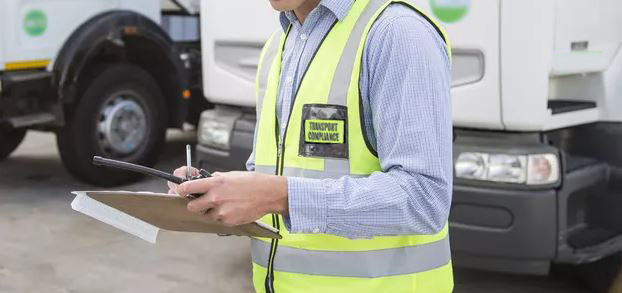 LOADING RECOMMENDATIONS
Download the PDFs
Ideal for medium weight cargo (up to 250 t/m2)
Most popular REGUPOL cargo mat
Designed to avoid discolouration of stain-susceptible goods
Can take higher loads than 7210® (up to 350 t/m2)
Suitable for broader range of applications
Protects tensioning belts
Increases and compensates tension belt force distribution
Adapts the belt optimally to the load edges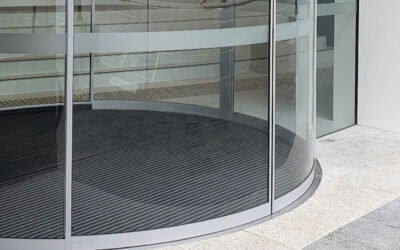 CS Pediluxe circular and rectangular entrance matting in Perth's CBD.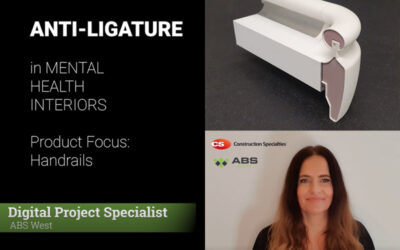 The design of mental health interiors requires special attention to ligature resistant fixtures. Watch our video…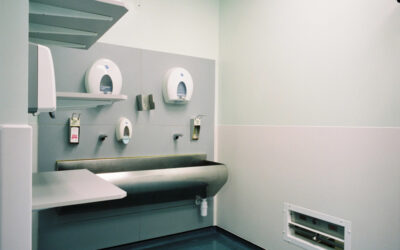 Watch this quick overview of Acrovyn® Hydroclad, a hygienic wall covering with great impact resistance.
COLOUR DISCLAIMER: Product colours should be used as a guide only. Actual product colours can vary from the colour on your screen due to variations in monitor displays.
CONTENT DISCLAIMER: ABS West has taken all reasonable care in producing the content contained in this website. However, ABS West will not be responsible to loss or damage arising from the use of this information. The contents of this website should not be used as a substitute to detailed analysis or investigations regarding product information, or any queries the reader wishes to have answered.