ACROVYN DOOR & FRAME PROTECTION AT PERTH'S WESTIN HOTEL
Hotel doors take a battering from luggage, catering trolleys and cleaning caddies. One of the best ways to prevent damage is to apply robust, protective cladding to the doors and frames.   Perth's new Westin Hotel is the latest high-profile building to benefit from Acrovyn, an incredibly robust and protective sheeting used in commercial projects worldwide. It's so tough it's twenty times more durable than timber and four times more durable than laminate.  See the results below.    

Project scope
Supply and install protective sheeting to series of utility doors in the Westin Hotel. Pattern to match existing timber veneer on walls.

Product details
Product: Acrovyn Chameleon
Colour: Burmese Teak
Thickness: 1mm

Installation
Installed by ABS West's in-house Acrovyn specialists.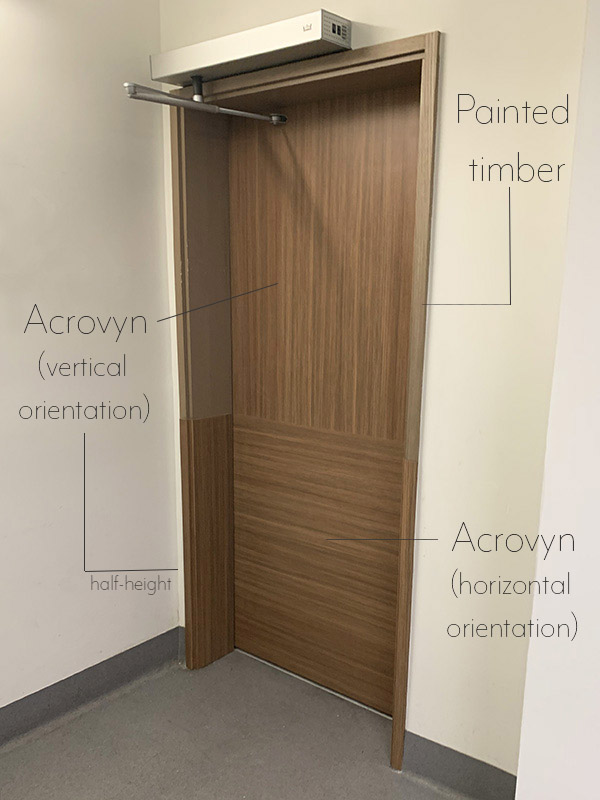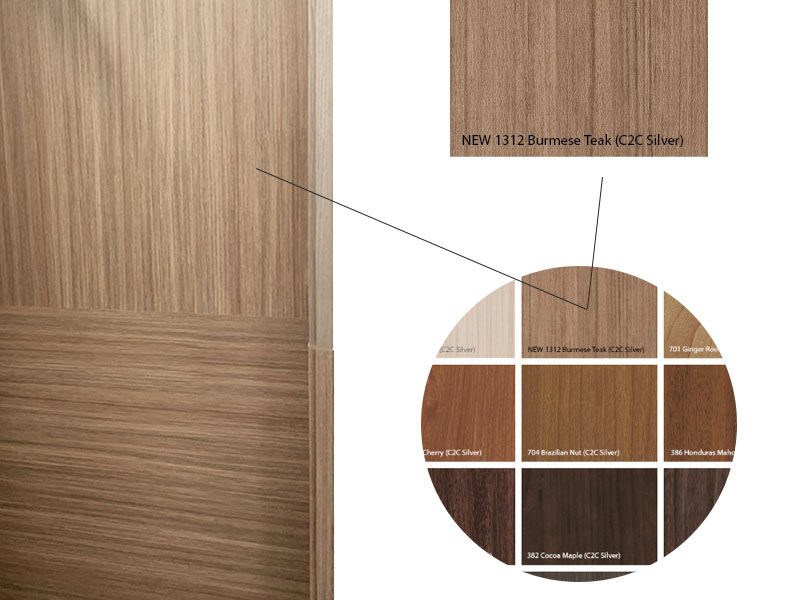 ACROVYN CHAMELEON - 1MM THICK - COLOUR: Burmese Teak
Acrovyn door protection comes in a wide array of colours and patterns, making it easy to match existing fixtures.  For the Westin Hotel project, Burmese Teak was chosen to match existing timber veneer that was already installed on some of the adjacent walls. Please note: colours may differ slightly due to screen variations.  
Why Acrovyn for this project?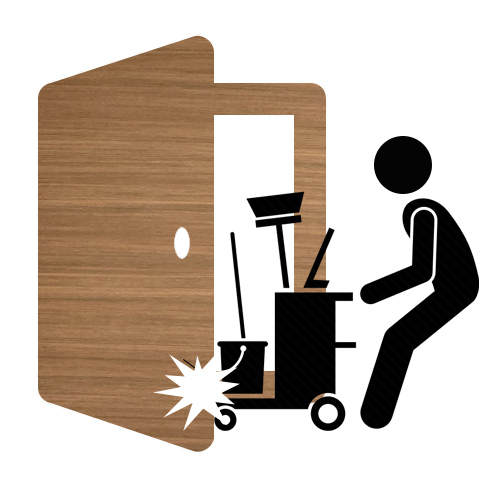 EXCEPTIONAL IMPACT RESISTANCE
Acrovyn is incredibly tough and can stand up to the knocks, bumps and scrapes common in hotels and other commercial settings where wheeled traffic and luggage regularly come into contact with interior surfaces. 
EASY TO CLEAN SURFACE
The reduced surface texture of Acrovyn creates a smoother surface that is easy to clean and maintain, making it ideal for settings such as hospitality and healthcare where surfaces must remain pristine and hygienic.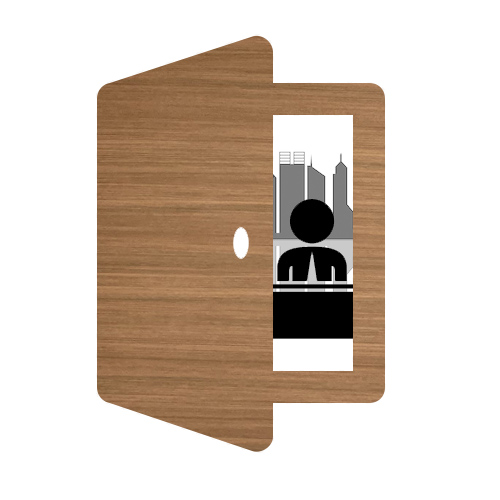 IDEAL FOR COMMERCIAL APPLICATIONS
Acrovyn is designed specifically for commercial applications such as hotels, offices, day care centres, schools, hospitals, aged care homes and other settings where surfaces are often subject to harsh treatment.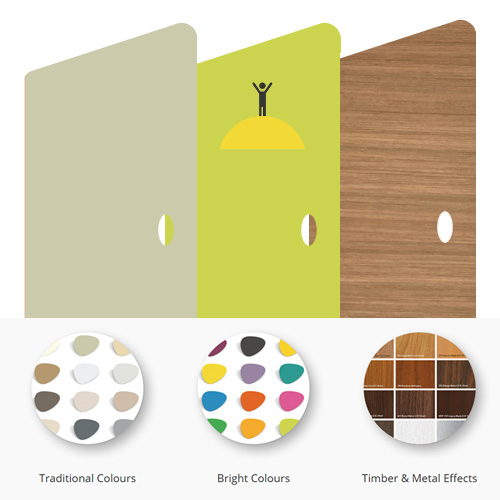 CUSTOM SHAPES, COLOURS & DESIGNS
Acrovyn is available in traditional colours, bright colours and timber or metal simulations. Acrovyn can be cut to the desired shape and size.  Motifs, symbols and way-finding signage can be incorporated into designs.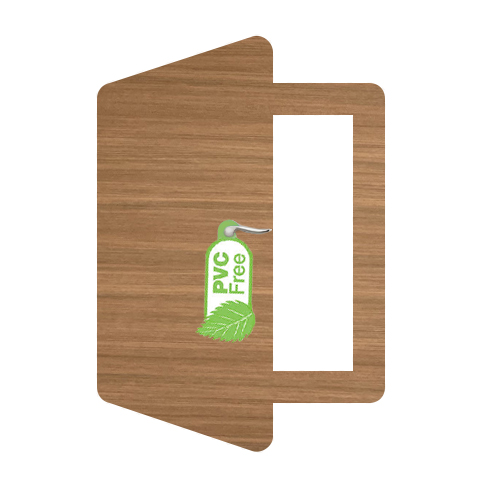 PVC FREE
Acrovyn is safe to use indoors as it is Polyvinyl Chloride (PVC) free.  PVC has a high chlorine content and creates toxic pollution including phthalates. PVC can have serious health effects, so it's excluded from Acrovyn products.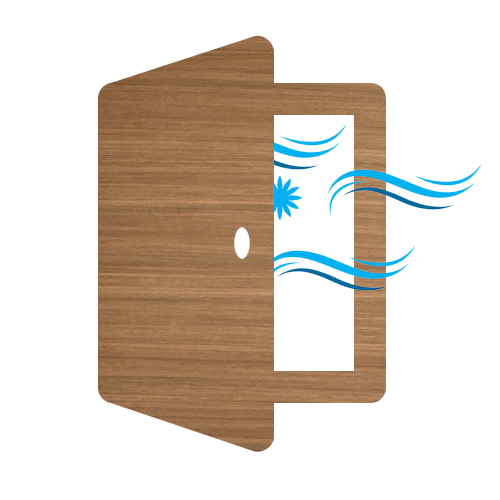 PROMOTES CLEAN INTERNAL AIR
Acrovyn is also free from other harmful toxins such as halogens & other known persistent bio-accumulative toxins (PBTs), Bisphenol A (BPA) and halogenated fire retardants.  Acrovyn is a great choice when aiming to maintain high standards of interior air quality.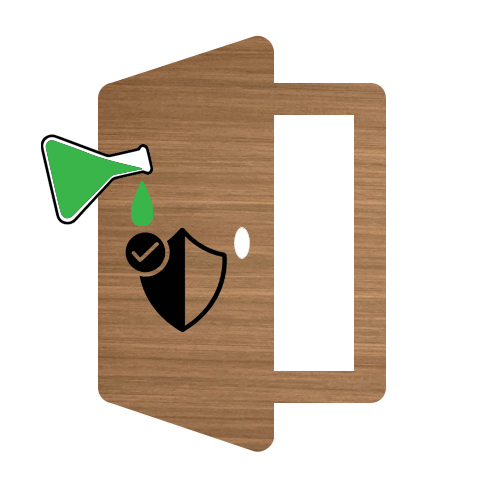 STAIN & CHEMICAL RESISTANT
Acrovyn is an impervious product that prevents stains and resists chemical damage, making it ideal for settings such as commercial kitchens, hospitals or laboratories where chemicals and fluids are handled regularly.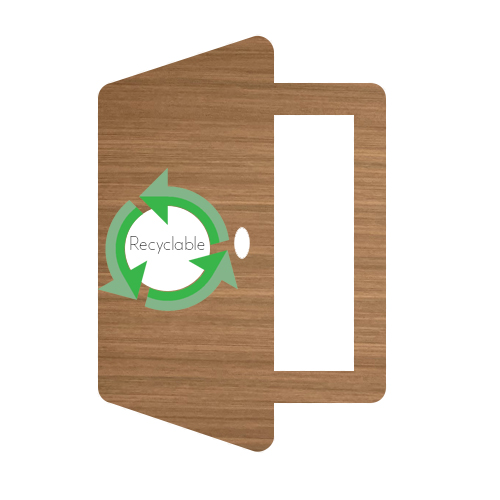 FULLY RECYCLABLE
Environmental consciousness drives the selection of so many building materials for Australia's new and existing developments. At the end of its service life, Acrovyn can be 100% recycled.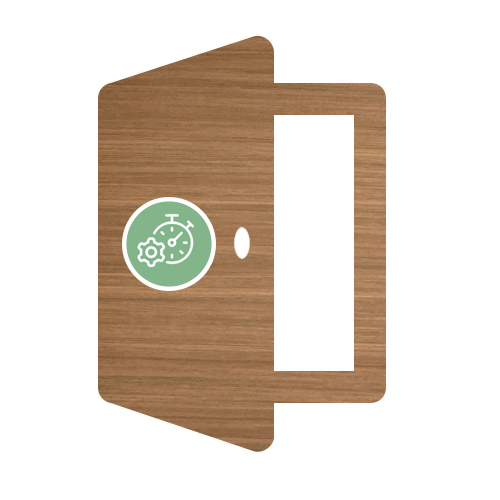 LONG SERVICE LIFE
Acrovyn is a long-lasting product designed to perform for decades. During its long lifetime, Acrovyn can significantly reduce maintenance costs associated with the upkeep of walls, doors and door frames.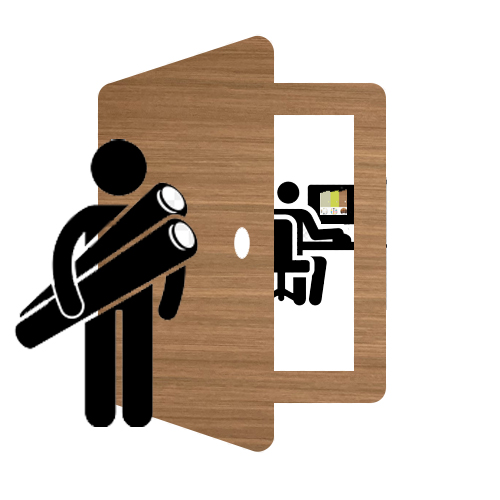 LOVED BY ARCHITECTS & DESIGNERS
Acrovyn's performance credentials and world-renowned reputation, make this protective wall and door cladding a very popular choice for industry professionals because they know they can trust Acrovyn to perform for decades in harsh environments.
IMAGE GALLERY OF ACROVYN CLAD DOORS AT THE WESTIN HOTEL
20 x MORE DURABLE THAN STAINED WOOD
4 x MORE DURABLE THAN LAMINATE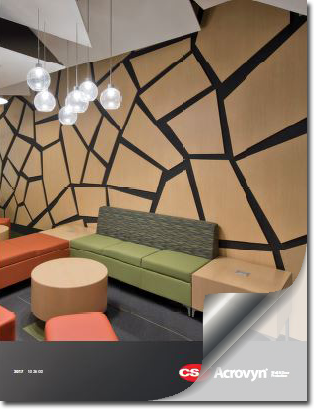 Browse through the Acrovyn catalogue to view the full range of Acrovyn wall and door protection products including crash rails, handrails, corner guards and Acrovyn By Design, a stunning product that allows custom imagery to be embedded behind the protective sheeting.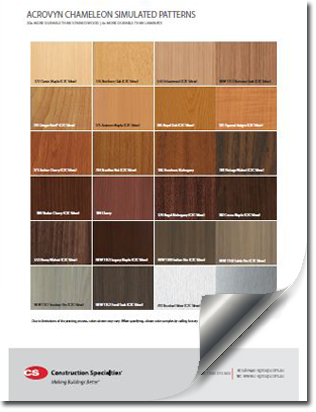 Take a browse through Acrovyn's simulated wood patterns that range from lighter tones such as Classic Maple & Northern Oak, to darker, richer tones like Legacy Maple & Fossil Teak.  Metal effects include Brushed Silver & Brushed Nickel.
Discover more about Acrovyn Door Protection
Visit our wall and door protection product page to find out more about Acrovyn.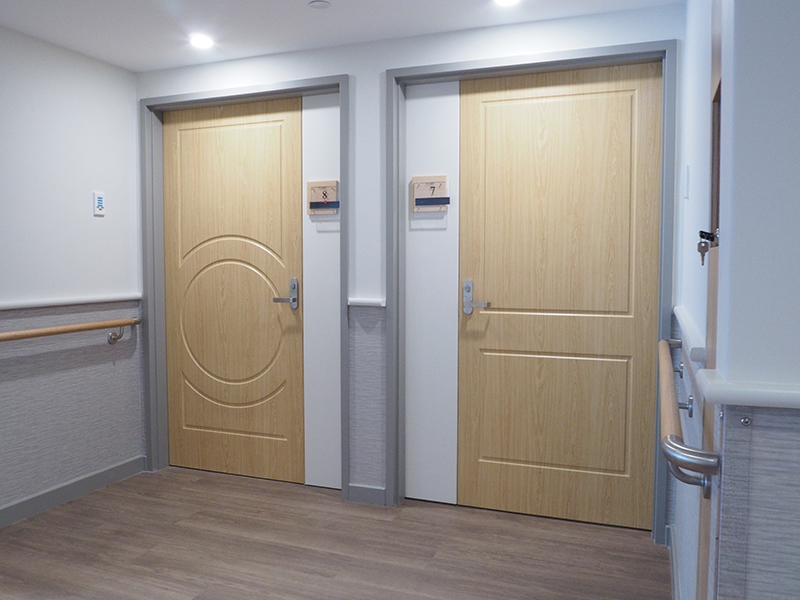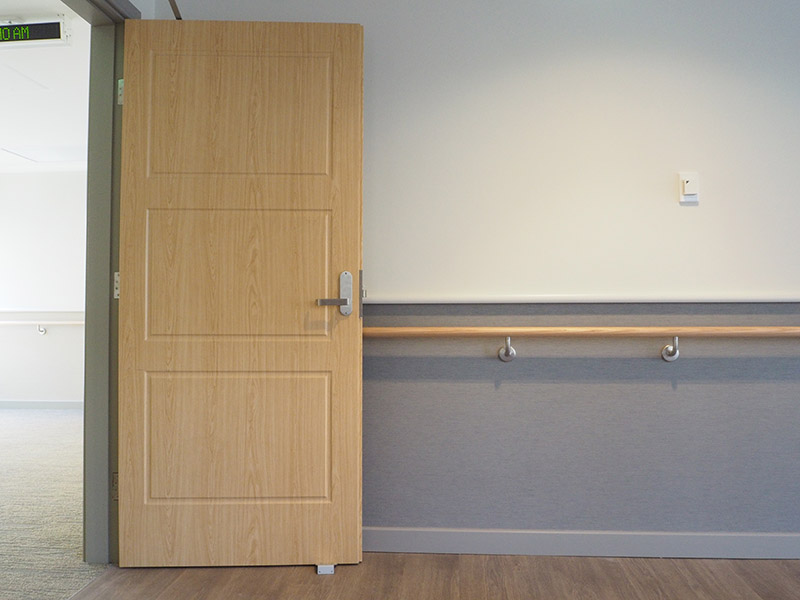 Call for an Acrovyn quote:
08 9314 4000