UTS RUGBY AUSTRALIA BUILDING: Over 3,000m2 of everroll® & REGUPOL flooring installed in key areas 
The UTS Rugby Australia Building is a world class facility set within the Sydney Cricket & Sports Grounds at Moore Park.   The building's co-residents are two distinct entities in their own right: The University of Technology Sydney (UTS) and Rugby Australia.  Discover why everroll® and REGUPOL flooring surfaces were chosen to cover over 3000m2  of this award-winning building, including high-use areas such as the common areas, stairs and gymnasium. 

Project scope
Supply suitable floor covering and shockpad for various zones within multi-level sports & education hub.

Product details
everroll® flooring & REGUPOL shockpad

Project management & installation
Flooring project managed by REGUPOL Australia   |   Flooring installed by Arrow Corporate Flooring NSW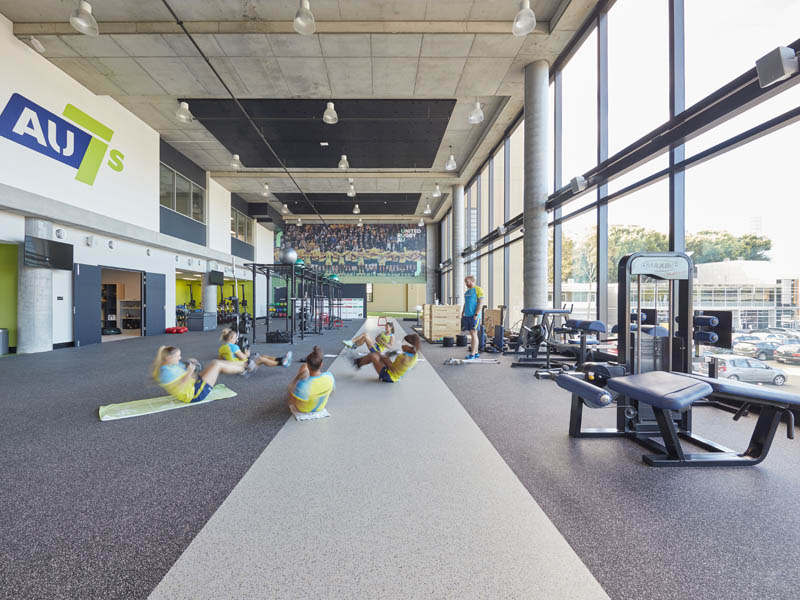 UTS RUGBY AUSTRALIA BUILDING ADDRESS: Moore Park Rd & Driver Ave, Moore Park NSW 2021
Why everroll® & REGUPOL for the
RUGBY AUSTRALIA BUILDING?
Imagine the daily physical demands placed on the Rugby Australia Building.   Its high-energy occupants walk, run, train, learn and socialize within its walls, day and night. The building's interior surfaces endure regular, high-impact contact associated with the activities of elite athletes, community groups, sports science students, researchers and physiotherapists.
Within a building of this nature, the floor no doubt endures the greatest number of challenges in relation to occupant use, so it's essential that interior floor coverings can withstand such a high-performance environment. Here are the some of the main reasons why everroll® and REGUPOL emerged as the front-runners for key areas of this impressive building: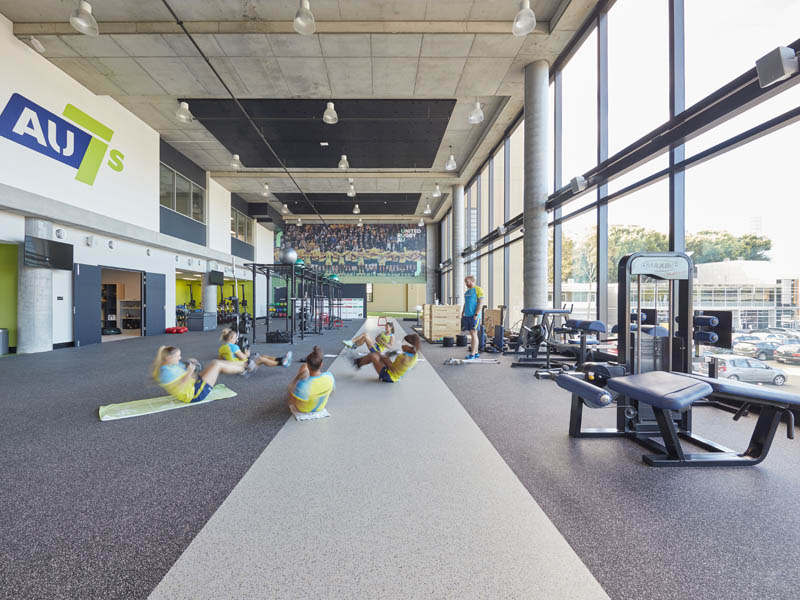 DURABILITY & LONGEVITY
REGUPOL and everroll® flooring surfaces are renowned for their dependable resilience in high-use areas.  They can withstand constant high-impact footfall over a long service-life.
The building's architect originally selected everroll® exclusively for use in the gym area, but upon gaining a greater understanding of the flooring's attributes, everroll® went on to be specified for installation within corridors, common areas, stairs and learning areas. 
everroll® is a non-laminated homogeneous flooring product, meaning the surface wear layer is continuous for the whole life of the product.  Proof of endurance lies in decades of reliable use within a myriad of projects worldwide, both large and small.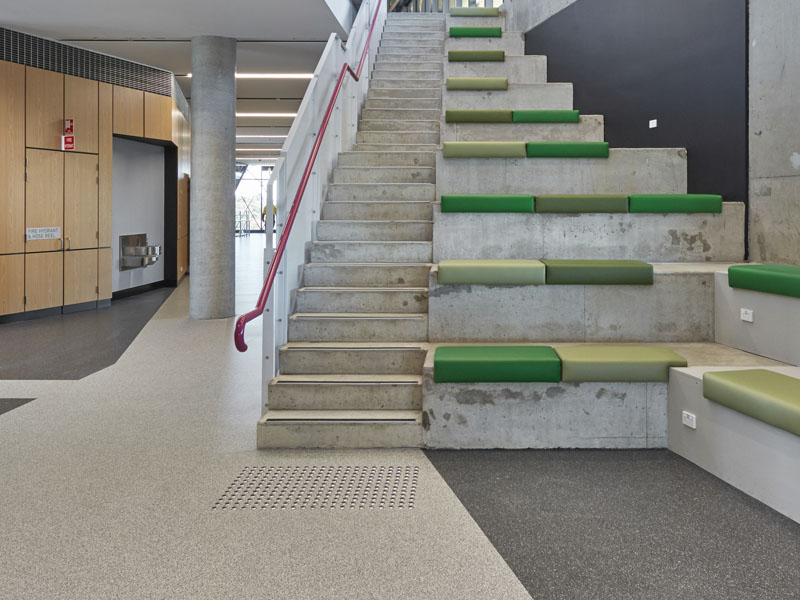 FOOTFALL / IMPACT NOISE REDUCTION
Footfall/impact noise absorption is an important method of reducing acoustic disturbance within buildings, which is a task that REGUPOL and everroll® flooring products excel at. 
Being a multi-level building with towering voids and precast concrete stairways, architects needed to apply careful consideration to noise levels within the Rugby Australia Building where studded footwear would be worn and gym-weights would be dropped regularly.  
Impact noise of this nature is absorbed exceptionally well by REGUPOL and everroll® surfaces (as is the footfall noise associated with regular occupant passage within and between the building's multiple levels).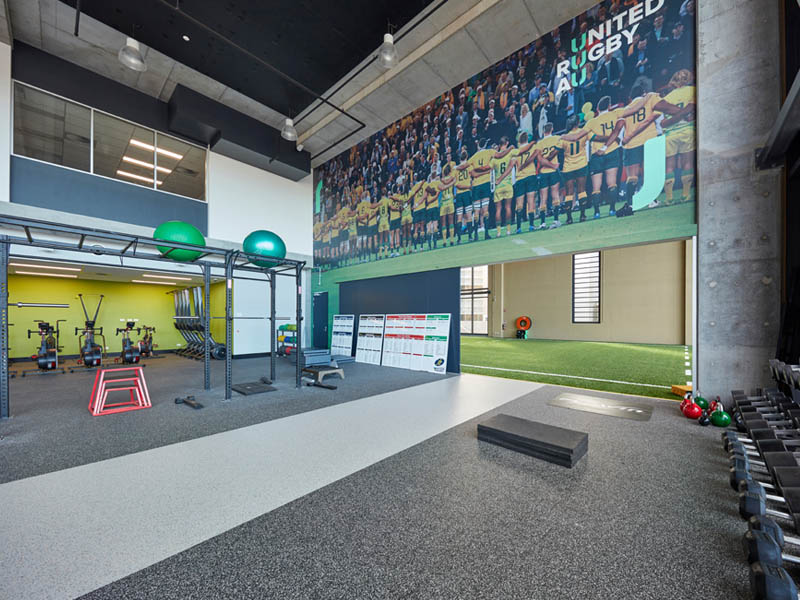 COMFORT
Avoiding unnecessary stress on joints, muscles and tendons is high priority in areas where elite sports people train.   It's essential that flooring surfaces don't exacerbate existing injuries or worse, create new injuries.   REGUPOL and everroll® products provide a natural 'give' underfoot, making them comfortable to walk, run and train on. 
Cushioning (and sound absorption) levels are greatly enhanced when REGUPOL shockpad is installed underneath everroll® flooring.   The gym area within the Rugby Australia Building is surfaced with 215m2 of this flooring combination, providing a comfortable, quite zone in which to workout.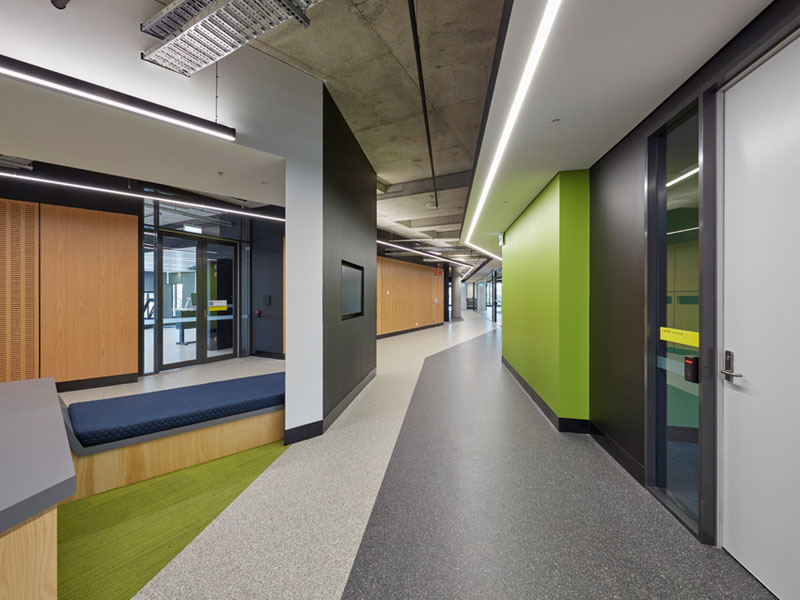 EXCELLENT SLIP-RESISTANCE
In a high-performance sports environment such as the Rugby Australia Building, a floor's slip resistance is a vital consideration!  Following outdoor events or training, tracked-in mud and moisture can leave hazardous areas on the floor.  Liquid from drink bottles; moisture from sweat or residue from equipment can all create slip hazards. 
It's critical that the floor surface itself doesn't contribute to the hazard-level. REGUPOL and everroll® products are designed to offer excellent slip resistance in many interior/exterior scenarios, including sports environments.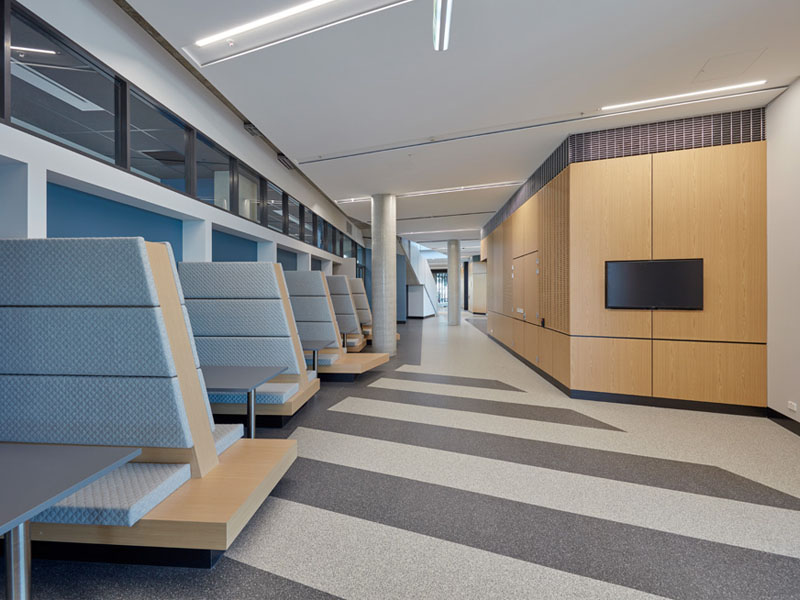 PRE-SEALED SURFACE = BETTER HYGIENE
In sporting facilities such as the Rugby Australia Building, body fluids often land on the floor during training sessions and after events. 
A surface that's easy to sanitize is an essential part of maintaining adequate hygiene standards. With the advent of Coronavirus, hygiene has become a critical factor in public environments. 
An appealing benefit of everroll® flooring is its capacity to be pre-sealed prior to installation.   The polyurethane sealer fills-in surface pores to prevent the floor retaining dirt, bacteria, fungi or viruses.  The sealer makes the floors easy to clean and maintain.  
Sealing also prolongs the life of everroll® flooring while helping to retain its vibrancy and flexibility.  
GECA CERTIFICATION
With a range of sustainable measures incorporated into the Rugby Australia Building, it would only seem appropriate to specify floor coverings with preferred environmental standards.  
All REGUPOL and everroll® floor coverings installed within the facility are GECA certified.   GECA stands for Good Environmental Choice Australia.    Independent verification confirms compliance with GECA 25-2011 v2 – Floor Coverings Standard, which is also recognized by the Green Building Council of Australia.
REGUPOL & everroll® sustainable floor coverings sit in congruence with the building's other smart environmental initiatives such the sophisticated environmental monitoring system, solar power and strategically placed shade louvers.  
Containing high percentages of secondary raw materials, REGUPOL and everroll® products represent a coherent choice for buildings of this type, and that's why they are regularly specified in projects where sustainability is a major end-goal.

SEE PRODUCTS USED FOR THIS PROJECT
Various everroll®/REGUPOL products were used in the RUGBY AUSTRALIA BUILDING. Clever combinations resulted in impressive design effects. See them in action.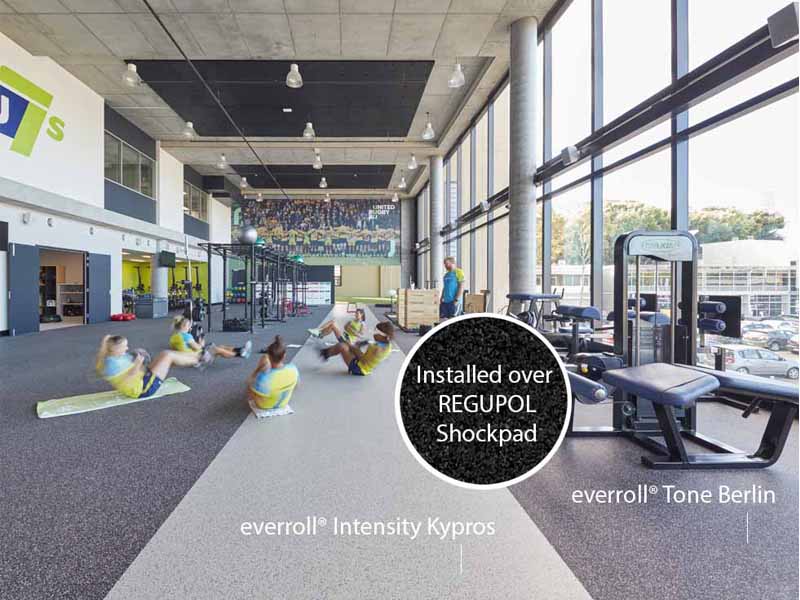 SQUARE METERS OF EVERROLL®
SQUARE METERS OF REGUPOL SHOCKPAD
MORE IMAGES OF THE RUGBY AUSTRALIA BUILDING AT MOORE PARK SYDNEY
1st of its kind in Australia
Being the first facility in Australia to combine professional sporting activities with high-level sports education, the Rugby Australia Building has a unique and important function to perform.
The building reflects the high caliber of its occupants through the quality of its design, construction and fit-out, allowing the building to fulfil its unique purpose.   
REGUPOL is proud to have made a tangible contribution to the fit-out of this award-winning, progressive building.    
MORE ABOUT UTS RUGBY AUSTRALIA BUILDING 
DESCRIPTION: A sports & education hub forming part of the University of Technology Sydney (UTS).  Home to Rugby Australia and a variety of tertiary sports programs.
YEAR OF COMPLETION: 2017

PROJECT MANAGERS: CBRE Project Management

ARCHITECTS: Populous
BUILDER: AW Edwards
FEATURES & SUSTAINABILITY
The UTS Rugby Australia Building is a world class facility set within the Sydney Cricket & Sports Grounds at Moore Park.   The building's co-residents are two distinct entities in their own right: The University of Technology Sydney (UTS) and Rugby Australia.
This pioneering sports-hub is unlike any other facility in Australia. The fundamental precept behind the building is to support collaboration between tertiary-level sports students and professional-level athletes, by means of co-location.  The multi-level structure accommodates over 700 students/researchers and approximately 100 sporting professionals.
Clever design has achieved effective demarcation while simultaneously fostering a spirit of collaboration. This is a noteworthy achievement considering the design challenges involved when aiming to accommodate two strong individual identities within the same environment.  The building's restricted footprint required the smart use of vertical space to achieve an appropriate positioning of rooms that would traditionally be located adjacent to one another.
https://australia.rugby/about/about-us/our-home
https://www.uts.edu.au/about/about-our-campus/our-campus/our-buildings/rugby-australia-building-moore-park
SOME OF WHAT'S INCLUDED IN THE NEW FACILITY 
The multi-level Rugby Australia Building is also used by community organisation and schools. Here are some of the features of the facility:
INDIGENOUS EDUCATION CENTRE
MULTI-PURPOSE SPORTS HALL
RUGBY AUSTRALIA BUILDING VIDEOS
Look out for the everroll® flooring!
Discover more about everroll® flooring
Are you interested in everroll® rubber flooring for an upcoming project?  Visit our product pages to gain more technical information about everroll® and other flooring products.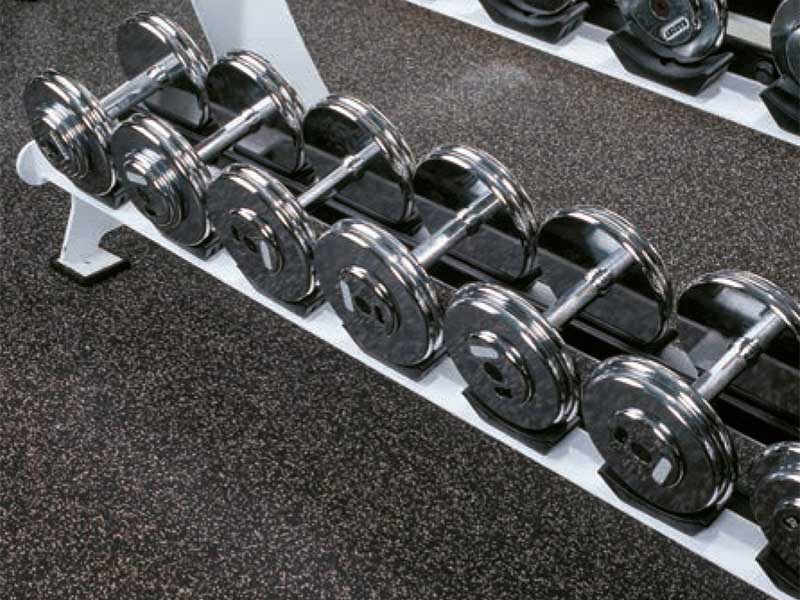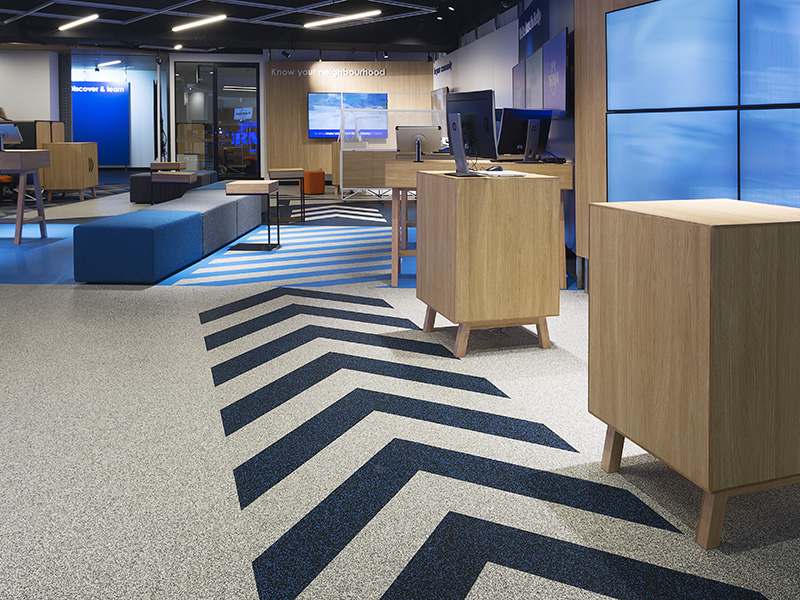 Call for an everroll® quote:
08 9314 4000