CS Acrovyn® Doors &
Handrails
133 Acrovyn® Clad Doors and Almost 1KM of CS Handrail Installed at this New Residential Aged Care Facility in Como, Perth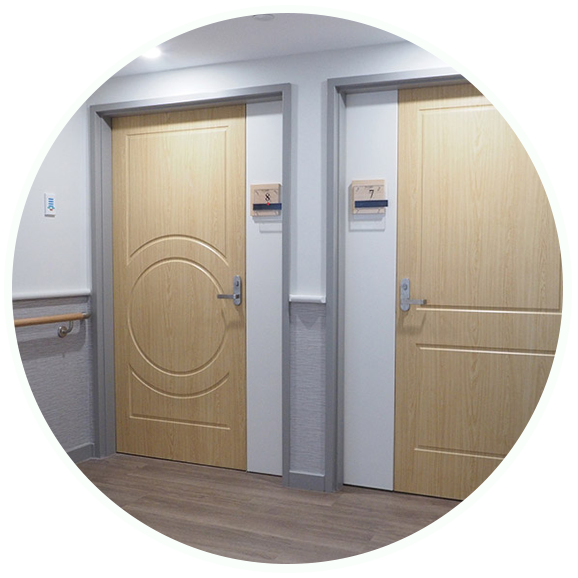 View the stages involved in producing Acrovyn® clad doors for this project.  The doors were produced in a variety of panel designs to reinforce the building's 'dementia specific' design principles.  READ MORE..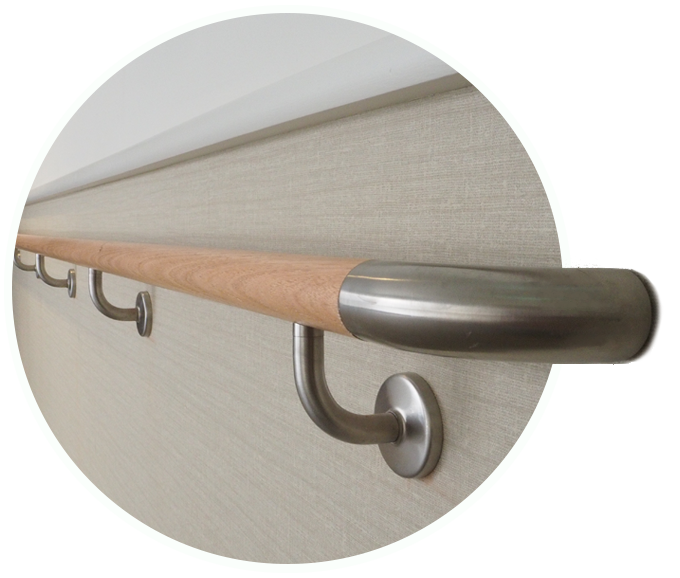 Take a browse through some of the areas of handrail installation in this two-storey, residential aged care home. See the difference between good and bad craftsmanship when it comes to handrails.  READ MORE..

Architect
Gary Batt & Associates Architects



Doors & Handrails
Collaboration between ABS West, Bunnings, Corinthian and CS
Dementia Specific Design
Several of Meath Care's design features are based on dementia specific design principles, for example, the use of varied panel designs on doors to aid recognition.  
Resident Way-Finding Efficiencies
Tactical architectural layout and strategic use of interior elements are used to aid residents' navigation and to maintain safety.
Light, Airy Aesthetic
Meath Care's architect purposely designed the building to allow natural light and fresh air to penetrate each architectural wing. The building's interior elements also play an important role in achieving this aesthetic.
Meath Care Como is a new 130 bed residential aged care facility in Perth's southern suburbs. The two-storey construction is divided into 8 residential wings, four on each floor. Each wing comprises of 16 individual resident rooms, strategically centred around external courtyards which let in natural light and fresh air, while providing contained external areas that encourage residents to enjoy the outdoors in safety.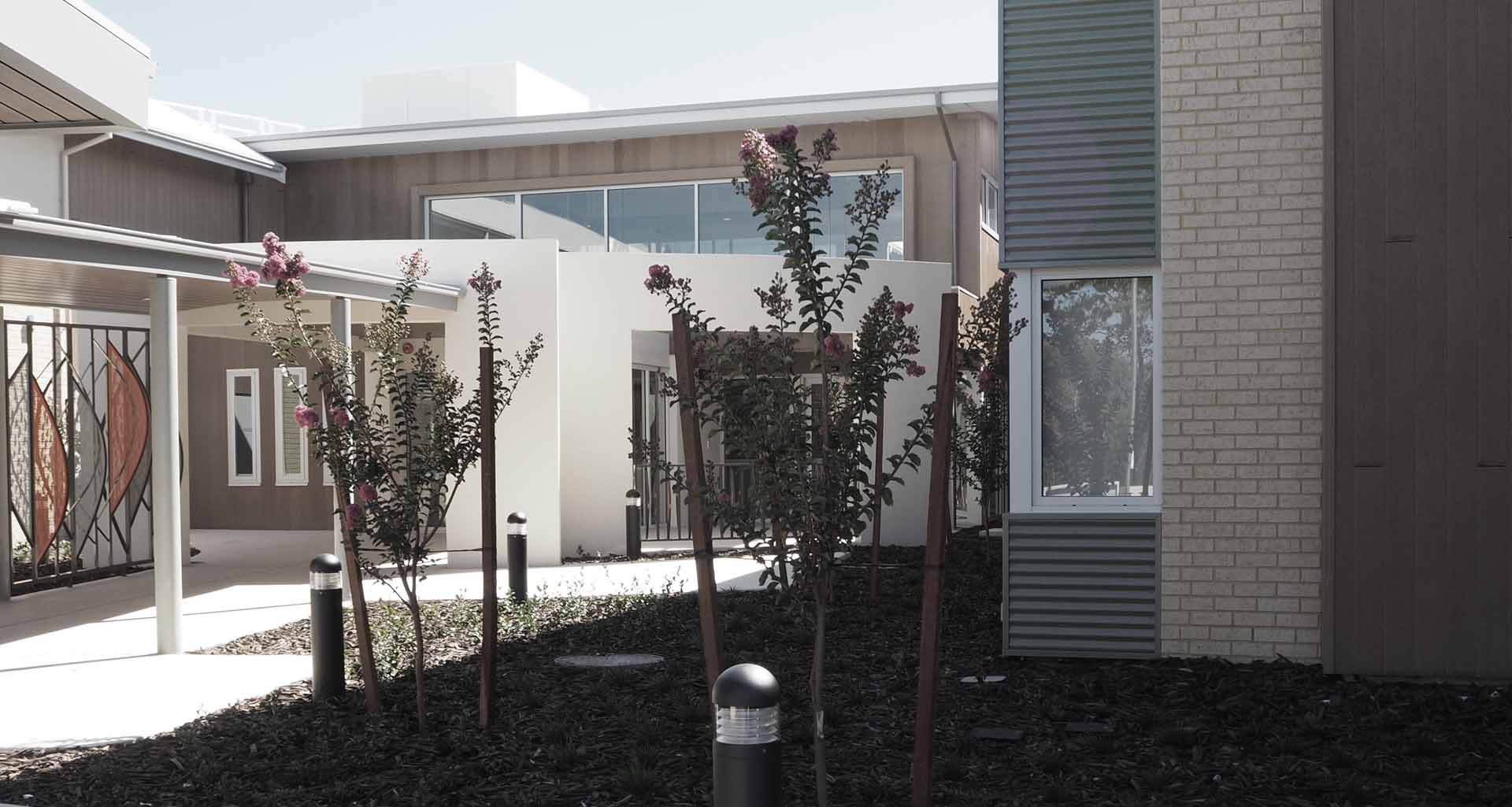 Gary Batt & Associates Architects is a West Australian architecture firm with sixteen years of experience in aged care architecture, specialising in dementia specific accommodation, medical / care facilities and community facilities.  Aside from Meath Care Como, ABS West has also had the pleasure of working with Gary Batt & Associates Architects on Amaroo Village in Gosnells, another high quality aged care facility in WA.  The next project waiting in the wings is Acacia Living Meadow Springs. We are looking forward to working with this renowned architecture firm on this new project.
FOR MORE ABOUT GARY BATT & ASSOCIATES ARCHITECTS & THEIR PROJECTS VISIT:
 
ABOUT THE INTERIOR DESIGNER

de Fiddes Design is a West Australian, multidisciplinary design practice with over twenty-five years of industry involvement; specialising in aged care interior design, project management, fit-out, education, training and research.  Their philosophy is to "change and enhance the experience and image of growing older; working closely with the client to identify their needs and achieve successful outcomes whilst ensuring the principles for the design of supportive care environments are incorporated".  ABS West and de Fiddes Design have worked together on several WA projects including Albany Hospital, Amaroo Village in Gosnells and of course, Meath Care Como.  We hope the future holds many more opportunities to work with this talented group of designers.
FOR MORE ABOUT DEFIDDES DESIGN & THEIR PROJECTS VISIT: