OVER 21,000sqm of REGUPOL Acoustic Underlay at One Central Park, Sydney
An outstanding example of architecture that embodies progressive environmental consciousness is "One Central Park", a mixed-use 5-star Green Star rated development in Sydney.  Within a building of this calibre, occupants expect acoustics to be handled appropriately.  Hard flooring surfaces such as tiles and timber present particular acoustic challenges that require a steadfast solution.   Learn why REGUPOL acoustic underlays were chosen for this exemplary building. 

Project Scope
Supply REGUPOL ACOUSTIC UNDERLAY for installation under:
tiled areas
engineered timber flooring areas 

Product details
TILED AREAS:  REGUPOL sonus multi 4.5 acoustic underlay

TIMBER FLOORING AREAS: REGUPOL sonus core 5mm acoustic underlay


Project Management
Underlay project managed by REGUPOL Australia.   
Timber flooring contractor: SE Timber
Tiling contractors: Teammembers Project PTY Ltd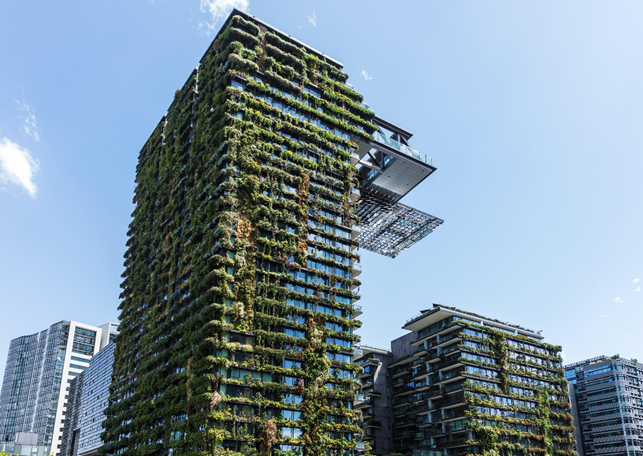 A mixed-use, two tower development in Sydney, Australia
incorporating residential, commercial and retail
WHY REGUPOL FOR 'ONE CENTRAL PARK'?
In broad terms, the fusion of quality and sustainability offered by REGUPOL, mirrors the rationale behind One Central Park.
QUALITY & PERFORMANCE 
The overall quality and performance of REGUPOL underlays are highly regarded by architects and flooring specialists worldwide.  REGUPOL's enduring quality translates to outstanding acoustic performance across a long service life.
ENVIRONMENTAL CREDENTIALS
In addition to REGUPOL's renowned reputation for quality; long-established environmental credentials have earned the brand widespread recognition as a sustainable solution.
REGUPOL is often recognized as the 'go-to' brand for projects positioned in the upper echelons of sustainable architecture, hence the reason why REGUPOL underlays represented a logical choice for One Central Park, along with many other high-profile projects across the globe.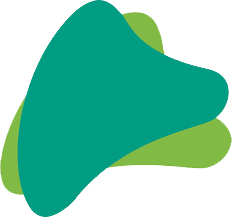 GREEN STAR RATING – GREEN BUILDING COUNCIL OF AUSTRALIA
Green Star is a trusted rating system that offers internationally recognised benchmarks with regards to sustainability in building.  The system was established to help improve environmental efficiencies within our built environment (one of the largest generators of global greenhouse gas emissions).

SUSTAINABILITY BENEFITS
Projects that achieve high Green Star ratings
benefit from:
lower energy consumption
reduced water usage
fewer greenhouse gas emissions
These sustainability measures ultimately improve occupants' health & well-being while successfully reducing operating costs.
GREEN STAR LEVELS
Green star levels are as follows:
1 star = minimum practice
2 star = average practice
3 star = good practice
4 star = best practice
5 star = Australian excellence
6 Star = world leadership
One Central Park achieved 5 star level.
ONE CENTRAL PARK's 5 STAR RATING

One Park Central's attainment of a five-star rating becomes even more significant when its year of completion is taken into consideration (2013).
To achieve a five-star rating, it was necessary for One Central Park to attain a total score of 60-74.  The score is based on an accumulation of points across nine different categories.  Each category carries an individual weighting meaning that raw points are converted to a weighted score then tallied to provide a final score. The nine categories of Green star are as follows:
environmental management;

indoor environment quality;

energy efficiency;

transport;

water;

materials of construction;

land use and ecology;

greenhouse emissions; and

innovation
PRODUCT SPECIFICATION FOR FIVE-STAR GREEN STAR RATED BUILDINGS
In terms of product specification for green star rated buildings, the most obvious category that architectural products fall into would be "materials of construction", however there are other important categories to consider such as "indoor environment quality", "environmental management" etc.
REGUPOL UNDERLAYS INSTALLED AT 'ONE CENTRAL PARK'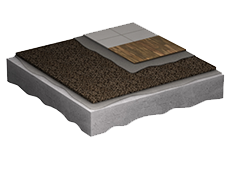 REGUPOL sonus multi 4.5 acoustic underlay

Approximately 7,350m2 of REGUPOL sonus multi 4.5 acoustic underlay was installed under direct-fix tiling at One Central Park.   REGUPOL sonus multi 4.5 is a general purpose underlay consisting of cork granules and rubber granulate.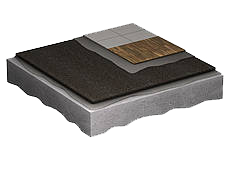 REGUPOL sonus core 5 acoustic underlay

Engineered timber flooring was installed in conjunction with 14,000m2 of REGUPOL sonus core 5mm acoustic underlay, an SBR rubber underlay capable of providing impact sound improvements of up to 20dB (depending on construction variables).
SQM of REGUPOL UNDERLAY USED for tiled areas
SQM OF REGUPOL UNDERLAY USED FOR TIMBER FLOORING AREAS
MORE ABOUT ONE CENTRAL PARK 
DESCRIPTION: A mixed-use, two tower development in Sydney, Australia
incorporating residential, commercial and retail.
YEAR OF COMPLETION: 2013

DEVELOPERS: Frasers Property & Sekisui House

ARCHITECTS: Foster & Partners, Ateliers Jean Nouvel & PTW Architects
BUILDER: Watpac
FEATURES & SUSTAINABILITY
One Central Park boasts the tallest green wall in the southern hemisphere and is essentially a towering vertical garden close to Sydney's CBD.  The 85,000 facade plants are watered using the building's recycled / harvested water.   The impressive living facade is home to 350 different plant species, which not only create stunning aesthetics, but also provide strategic shade to reduce energy consumption.
All irrigation and air conditioning water requirements are met using recycled water.  Such effective utilization the building's non-potable water has the added benefit of reducing the burden on the city's sewerage system.
Forty-two sun-tracking heliostats (mirrors) harness enough solar energy to power different zones within the building, including the swimming pool and atrium.  The mirrors also redirect sunlight towards 320 reflectors on a cantilever located on the project's tallest tower.   The redirected solar rays light up areas that would otherwise be subject to continuous shade. 
'Smart metering to residents' and similar sustainable initiatives through the building, have resulted in a 25% reduction in energy consumption (compared to other urban buildings).  A staggering 93% of demolition waste was recycled as part of the project and the building has successfully achieved 90% carbon nutrality.   It's no wonder this impressive building has become a much loved icon near the heart of Sydney. 
Discover more about REGUPOL Acoustic Underlays 
Visit ABS West's underlay product page.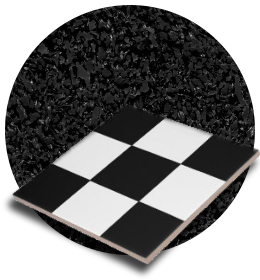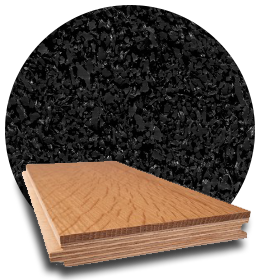 Call For a REGUPOL Underlay Quote:
08 9314 4000