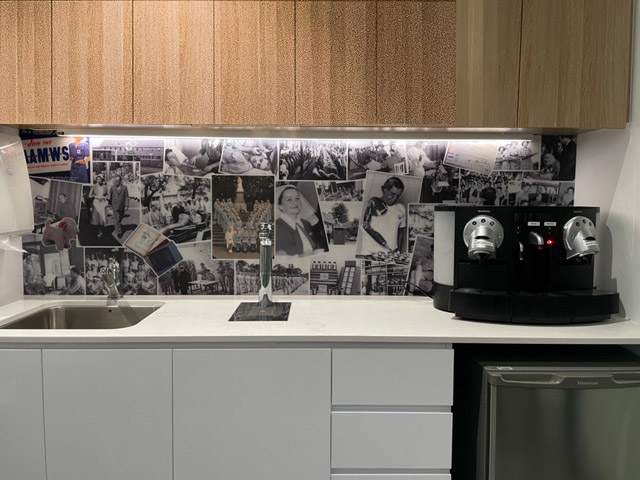 From the history books to the walls of GenesisCare, old images are on display for all to see.  Taken from local history book "Everyone's a Hero" by Roz Davies, the selected images have been digitally reproduced and embedded into Acrovyn by Design®, an extremely robust wall protection.
It's a great idea for a high-use, hygiene sensitive area situated within the entranceway to a medical facility.  Acrovyn by Design® will protect the walls and the images well into the future.  The bespoke image composition was designed by Balance Commercial Fit Out, a WA based construction company that specializes in healthcare and oncology.
To read more about the project, including the practical benefits of Acrovyn by Design®, while learning more about the construction company behind the idea, please visit our project page: https://www.abswest.com.au/index.php/project/custom-wall-protection-imagery-abd-genesiscare/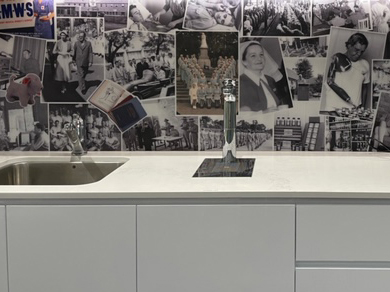 Interested in what ABS West is up to?
Subscribe to our Newsletter.
Submit your details and we'll add you to our mailing list: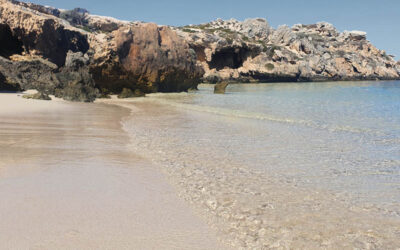 See our coastal colour pallet inspired by local West Australian scenery using REGUPOL and CS Acrovyn colours.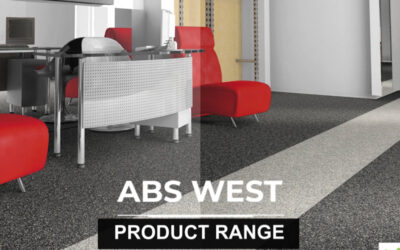 View ABS West's look-book for a quick overview of our architectural products including our main REGUPOL and CS Acrovyn product categories.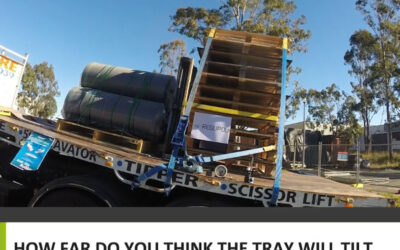 Watch this test of REGUPOL Cargo Matting. See how far the tilt-tray tips before the cargo slides.
COLOUR DISCLAIMER: Product colours should be used as a guide only. Actual product colours can vary from the colour on your screen due to variations in monitor displays.
CONTENT DISCLAIMER: ABS West has taken all reasonable care in producing the content contained in this website. However, ABS West will not be responsible to loss or damage arising from the use of this information. The contents of this website should not be used as a substitute to detailed analysis or investigations regarding product information, or any queries the reader wishes to have answered.