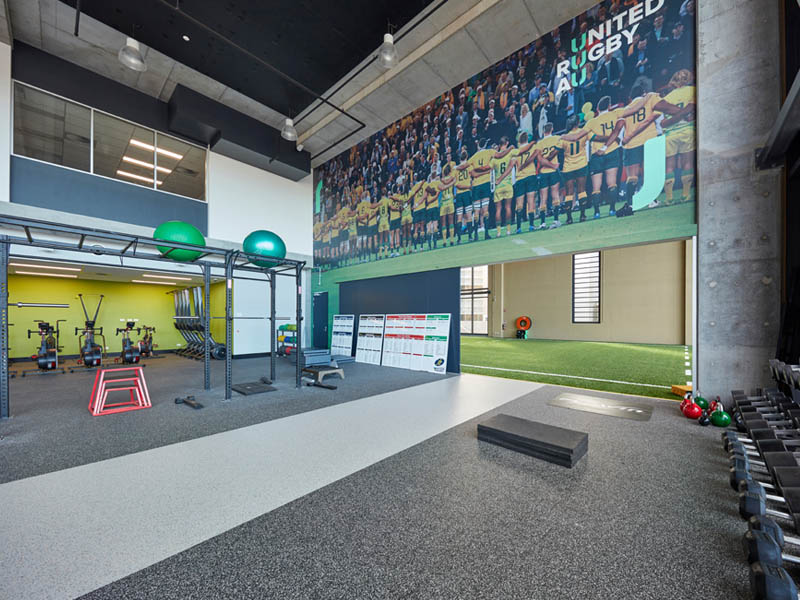 What do the Wallabies, Wallaroos, UTS sports science students and everroll® flooring all have in common?  Answer: they are all co-residents of the UTS Rugby Australia Building in Sydney.
The Rugby Australia Building is a 'first-of-a-kind' facility that supports collaboration between tertiary-level sports students and professional-level athletes, by means of co-location.  
The facility's unique combination of users includes:
 1. SPORTS PROFESSIONALS
Wallabies (Australian Men's National Rugby Union Team)
Wallaroos (Australian Women's Nationals Rugby Union Team)
Australian Men's Sevens Rugby Teams
Australian Women's Sevens Rugby Teams
2. SPORTS EDUCATION 
Lecturers
Students (from exercise science & management programs, physiotherapy & rehabilitation and sports media)
Researchers
 3. COMMUNITY GROUPS
Other national sporting teams
International sporting teams
Local schools
Sporting clubs
Community groups
Indigenous organizations
The building's capacity to accommodate such a diverse, high-performance group of users is testament to its carefully considered design and construction. The facility's interior elements are also put to the test on a daily basis, no more so than the floor coverings that take a pounding from morning to night. The floor coverings endure constant foot-traffic; impact from sports activities and residual contaminants generated by regular, high performance use.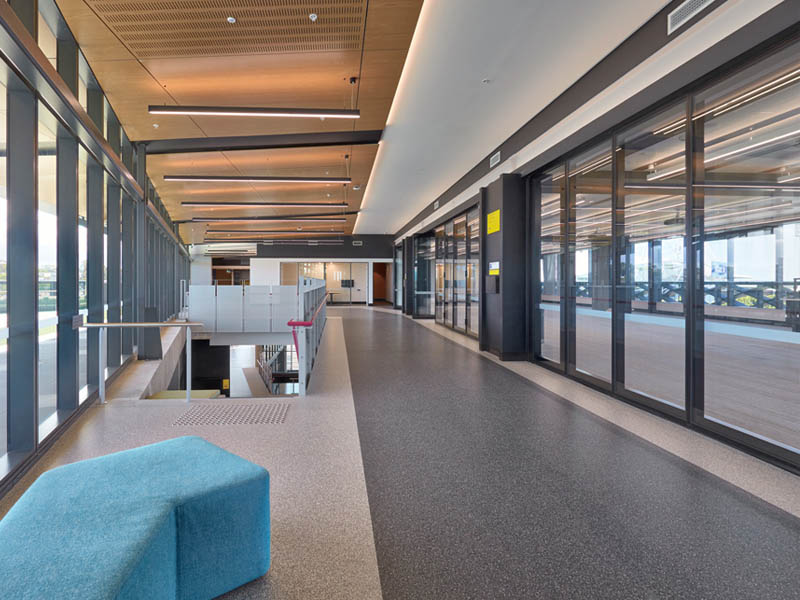 Only certain floor coverings are suitable for a facility of this nature because there are so many factors to be considered. Some of the most important considerations are acoustics, hygiene, comfort, slip-resistance and endurance.   If you would like to learn why everroll® made the grade for this award winning building; or you would simply like to see more pictures and videos of the facility's interior, then visit our project page: 
https://www.abswest.com.au/index.php/project/everroll-regupol-uts-rugby-australia/
The project page also details the specific flooring ranges used within individual zones, including their thickness and colour. 
Interested in what ABS West is up to?
Subscribe to our Newsletter.
Submit your details and we'll add you to our mailing list: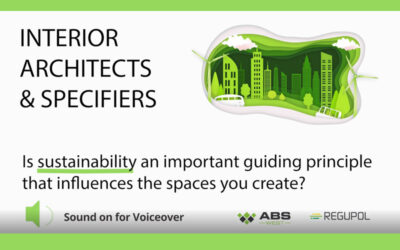 If the answer is yes, then please take a few minutes to watch & listen to our short video presentation that focuses on GECA certification.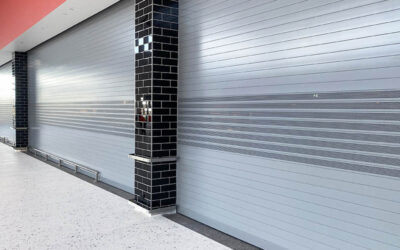 A recent installation of Stainless-Steel Crash Rails at the entrance to Coles, Southern River Square, will help protect tiled columns against trolley impact.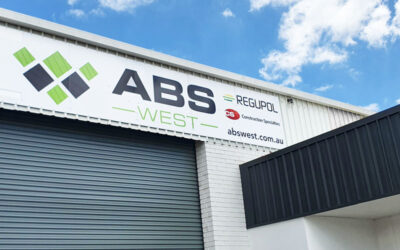 We're in our new premises at Bibra Lake and we're fully operational. Watch our video for a quick overview of the moving-in action.
COLOUR DISCLAIMER: Product colours should be used as a guide only. Actual product colours can vary from the colour on your screen due to variations in monitor displays.
CONTENT DISCLAIMER: ABS West has taken all reasonable care in producing the content contained in this website. However, ABS West will not be responsible to loss or damage arising from the use of this information. The contents of this website should not be used as a substitute to detailed analysis or investigations regarding product information, or any queries the reader wishes to have answered.