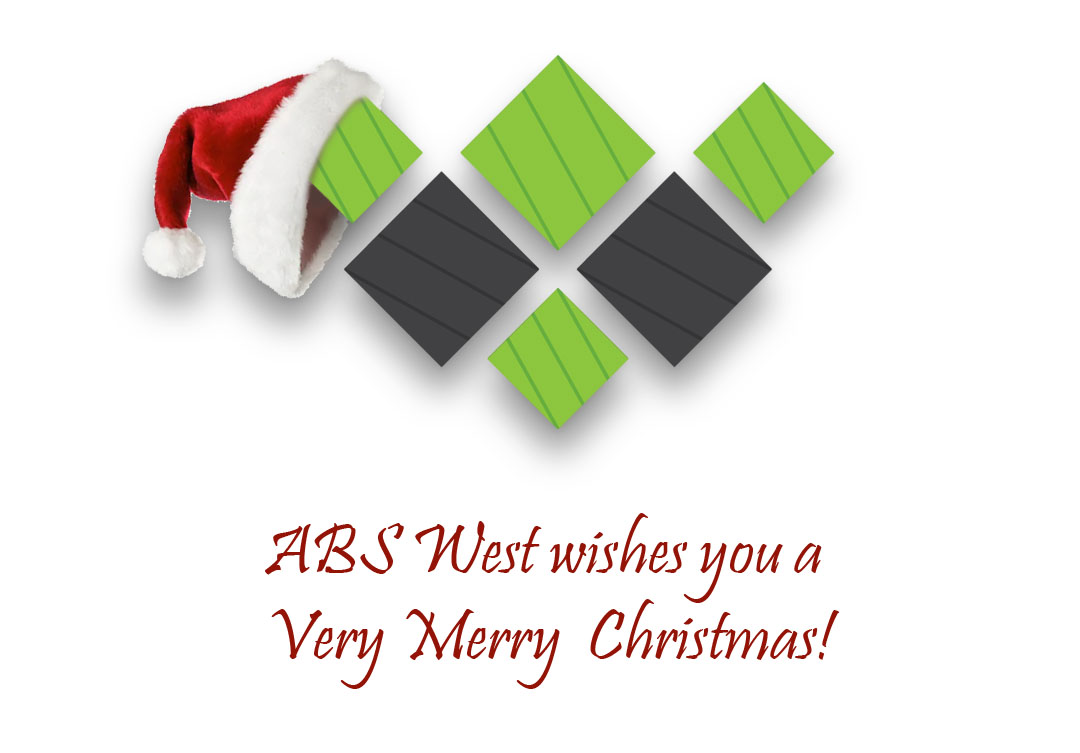 ABS West would like to wish all our valued customers, suppliers and associated trades an enjoyable and relaxing festive season.
Thank you for your support during 2018, and we look forward to working with you again in 2019.
We are excited to bring you new featured projects in the new project section of our website, along with many more blog articles. Stay tuned for our special feature on the Fremantle Dockers inlay project and our gym flooring case study that will focus on the Perth CrossFit Chamber installation.
See you in 2019. Happy holidays!
Interested in what ABS West is up to?
Subscribe to our Newsletter.
Submit your details and we'll add you to our mailing list:
DELIVERING INNOVATIVE SOLUTIONS
Address: 113 Garling St, O'Connor
WA, 6163
Call: +61 8 9314 4000
Email: service@abswest.com.au
Business Hours: 8am-4pm Mon-Fri
COLOUR DISCLAIMER: Product colours should be used as a guide only. Actual product colours can vary from the colour on your screen due to variations in monitor displays.
CONTENT DISCLAIMER: ABS West has taken all reasonable care in producing the content contained in this website. However, ABS West will not be responsible to loss or damage arising from the use of this information. The contents of this website should not be used as a substitute to detailed analysis or investigations regarding product information, or any queries the reader wishes to have answered.